Picked up a 9006 6,000k Volt HID kit (
http://www.kbcarstuff.com/Volt-HID-6000k-Digital-HID-Kits-p/vdp-6k.htm
) for my low beams a couple weeks ago and installed them over Christmas weekend.
I previously put AAC Oracle 6,000k HOD fog bulbs in after taking advantage of their Black Friday sale and wanted to finally get rid of the yellow in the lows. So taking the lead of many of you on here, I went with the XenonDepot kit.
Here's how the kit came: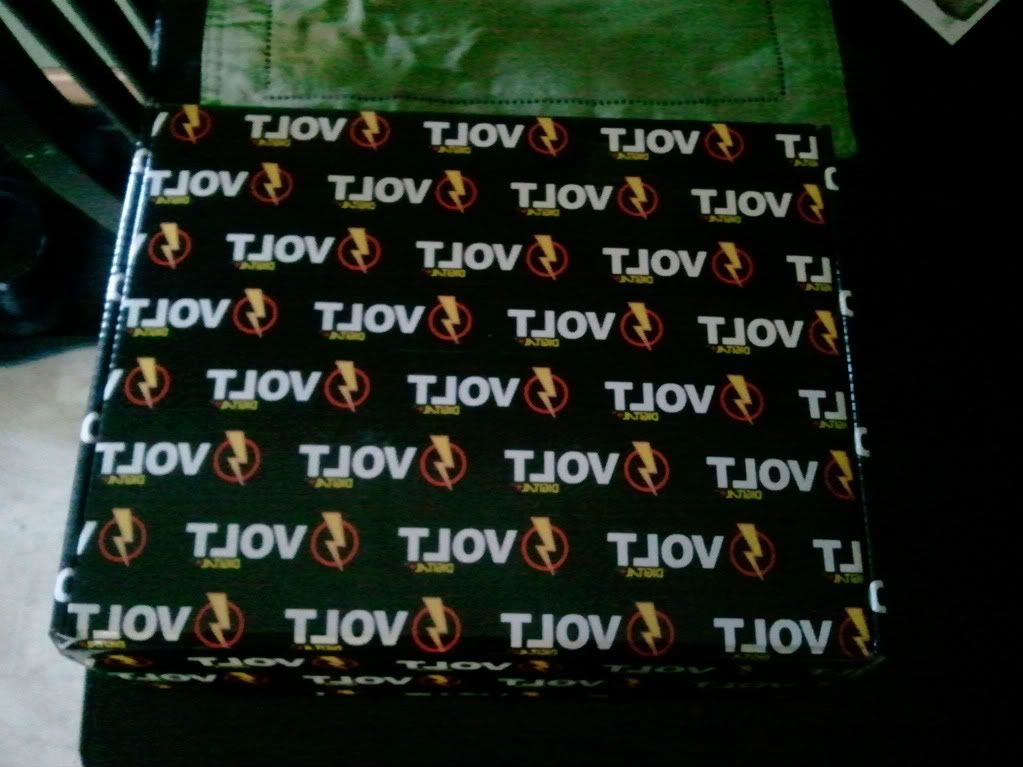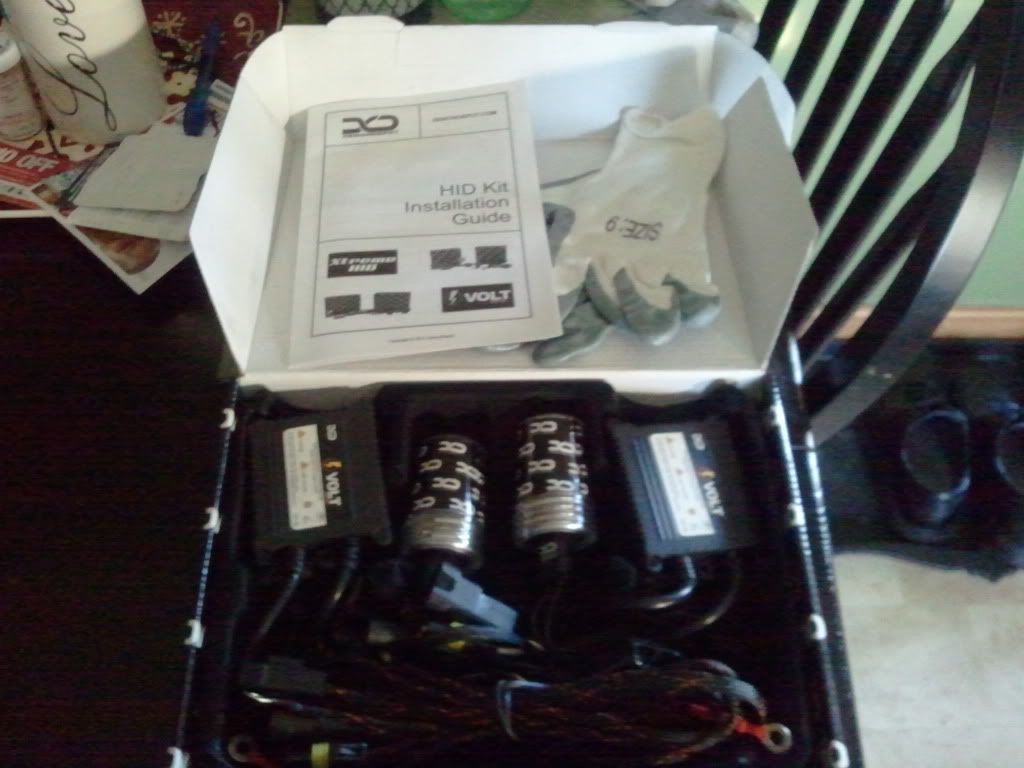 Notice it comes with a pair of work gloves (definitely a plus, I usually use latex or nitrile disposable gloves that end up being torn apart after wrenching, but these held up nice and grip good...and they were free). If you use the forum discount code, you also get two wire harnesses which are tucked in the box.
Here is a before with stock low beams and stock fogs (the stock halogens do not look that yellow in this picture, but you can really tell the difference in the next photos):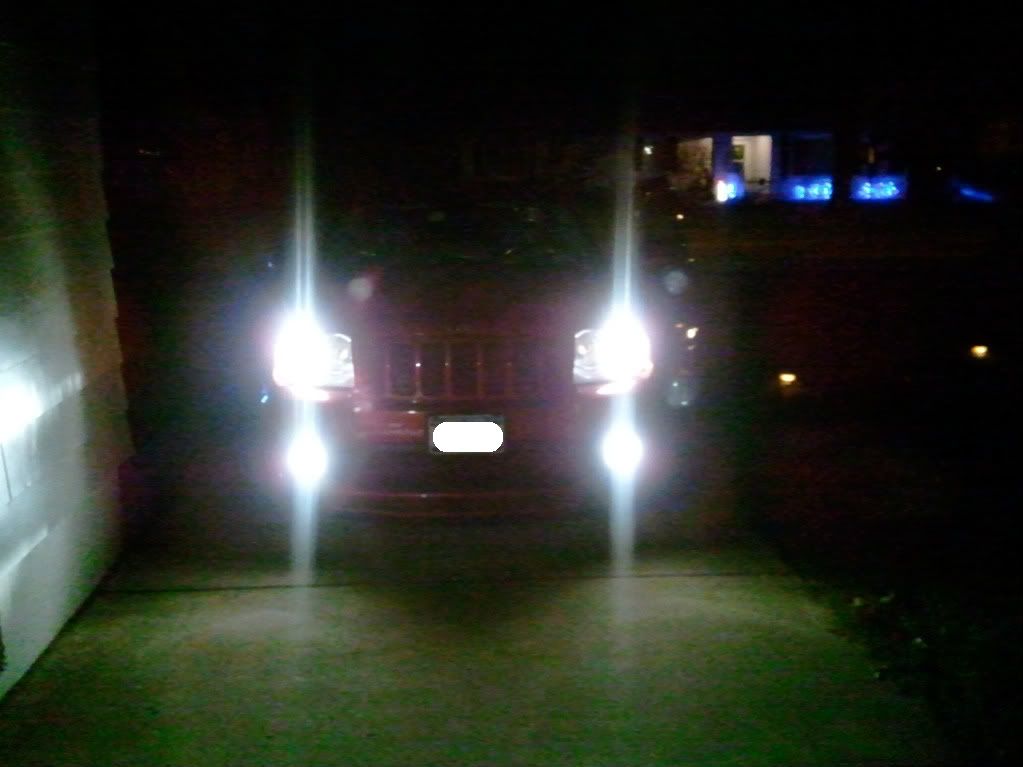 Here is a night time shot with the stock low beams and 6,000k HOD fogs: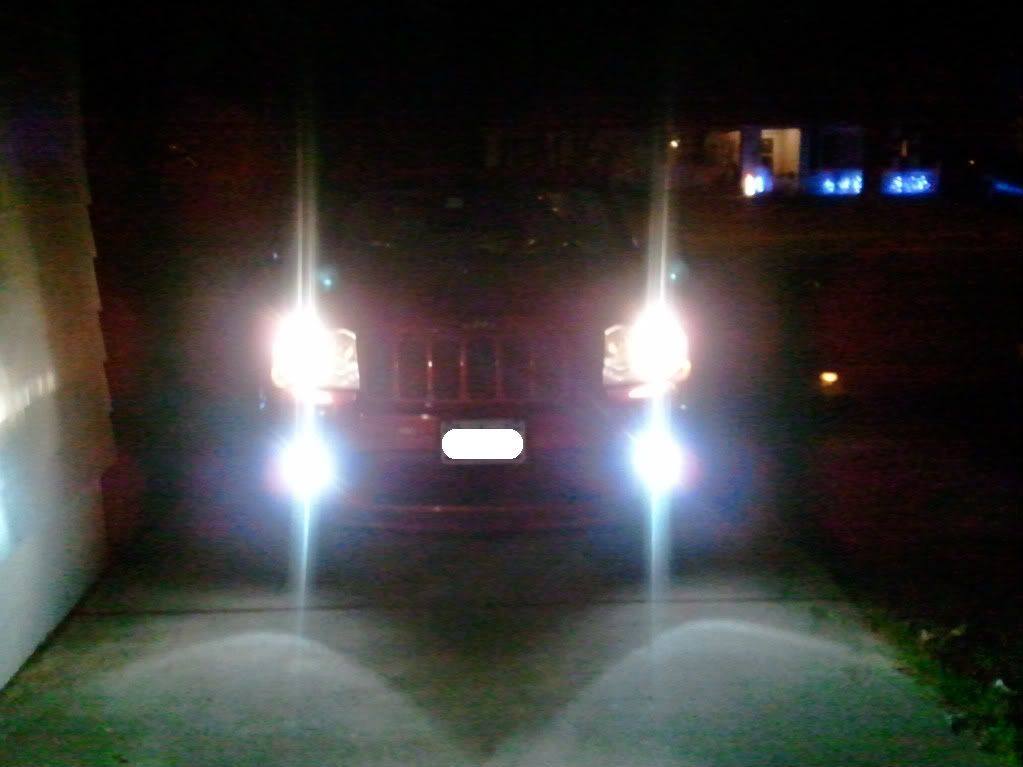 Here is a daytime shot of the stock low beams and 6,000k HOD fogs: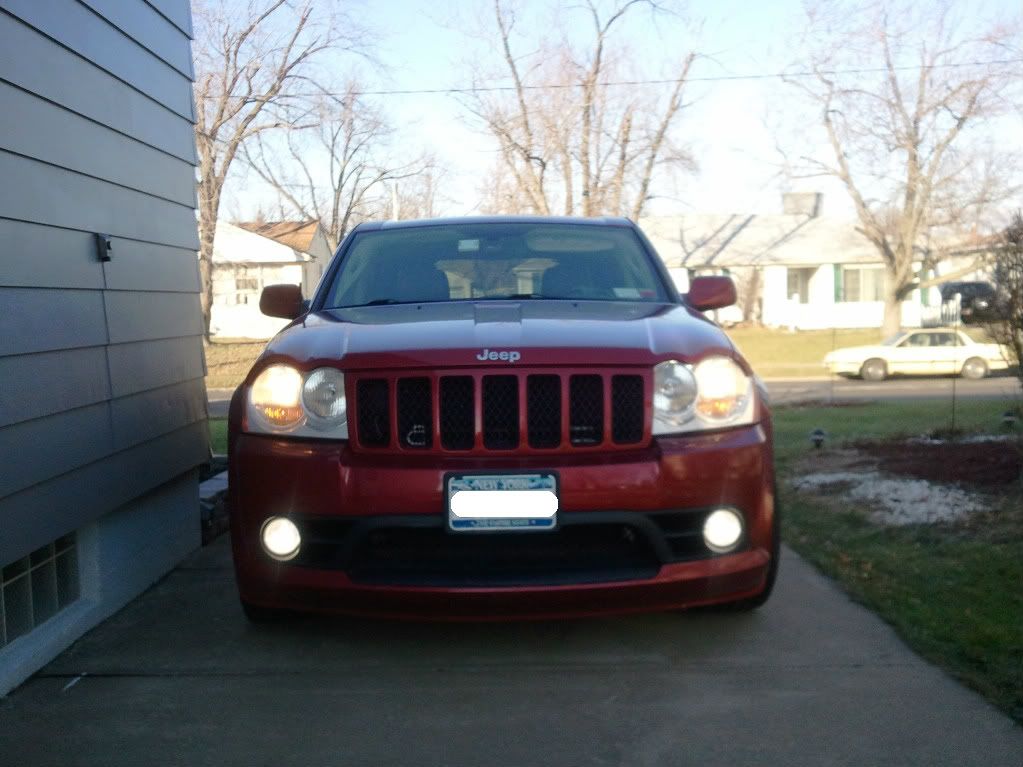 Here is the XenonDepot HIDs in the lows and 6,000K HOD fogs (really hard to capture the color especially from directly in front and it was getting dark and cold fast), but the XenonDepot kit is bright white with a tint of blue and the HOD fogs actually match it suprisingly well, they are just a tad bit more white in color compared to the HIDs.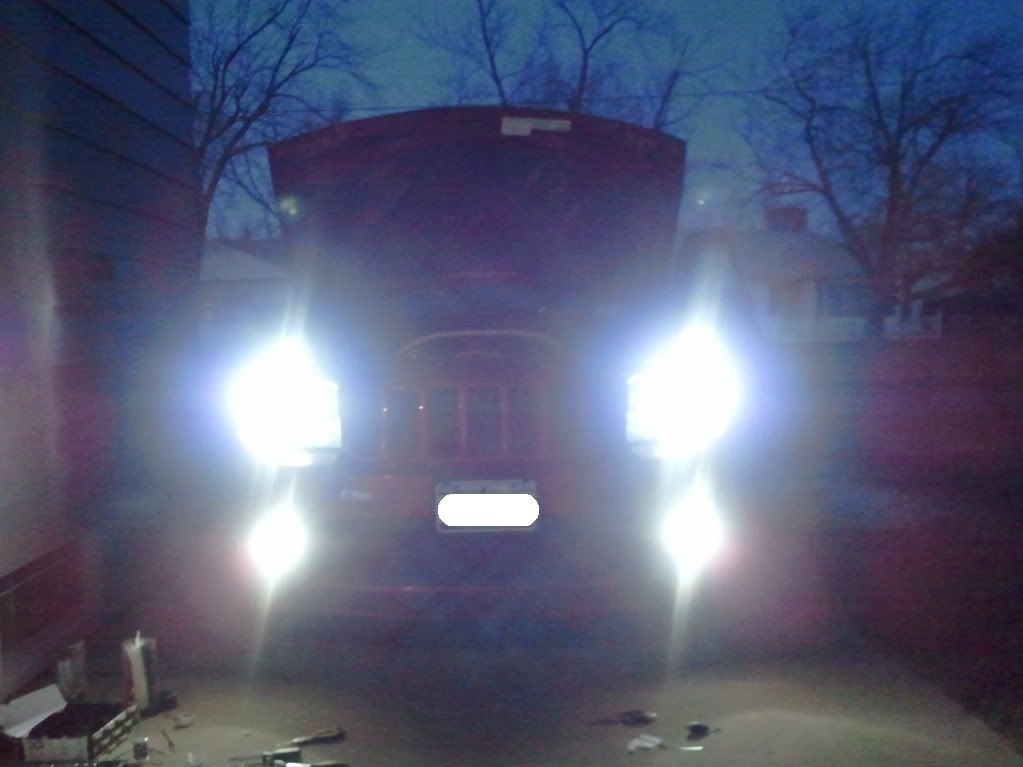 I had some trouble getting the HIDs to stay on after starting the Jeep, but it was because I didn't ground them to proper locations. See these two links for proper grounding locations -
http://www.cherokeesrt8.com/forums/s...ad.php?t=23632
and jeep garage org /showthread.php?t=2687
Steve's reputation proceeds him and he has also followed up on a couple PMs quickly. The quality of the kit is great and the slim ballasts are awesome. I used a hidgate kit in my 300C and this kit is definitely worth the price.
I will try to capture a better picture of the lights from a different angle one of these nights and post it.