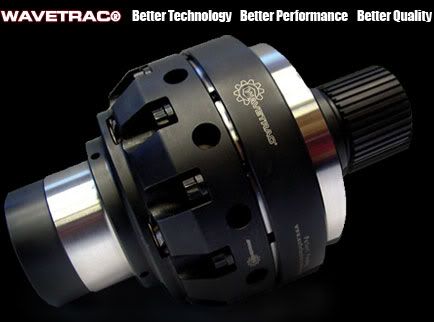 Who's interested?


2005-10 WK SRT-8 Cherokee FRONT

Part Number has not been released yet, these are being made for us exclusively to start! Pricing of these units will be the same as the rear units which retails for $1295+sh, I will send everyone on the list the group buy prices, we will also require a deposit to ensure that everyone is still committed to this group buy since these units need to be manufactured.

As far as installation and new diff components goes, we won't know exactly what is needed until the first ones ship. Should be something like a shim kit for regular replacement and a bearing kit for those that are in bad shape.


PM, Email, or Call us if you are interested in and pricing and picking up one of these bad boys for your FRONT diff! We recently ran a group buy and sold over 20+ of these units for the rear! Great success and we're still offering huge savings on these you just have to PM, email or call us to find out what that pricing is! We now have pricing so please shoot us a PM if you'd like to know what the group special is!


Ok, so I guess we can make this into a front/rear LSD group buy. Since some of you already have the rear lsd, you can still get a great price on the front, and some of you don't have either, so we'll package together a price for the special we run on the rear and the group buy on the front based on how many people we end up with, sound fair?


Let's get you guys some even power up front!


The List:

1. TugboatChad (front)

PAID


2. SRT8_Paratrooper (front)

PAID


3. [email protected] (front lsd and his diff!) Lol

4. bcm0018 (front and rear)

PAID


5. Limey Hooligan (front and rear)

PAID


6. Rufjatt (front)

PAID


7. Stang352 (front)
8. Megatron (front)
9. YoungMedic23 (front)
10. TonySRT8 (front)

PAID


11. warrensage (front)

PAID


12. vallo440 (front Australia)
13. Ezituper (front UK)
14. cobragsxr (front)
15.
16.
17.
18.
19.
20.
21.
22.
23.
24.
25.
26.
27.
28.
29.
30.
....so on and so forth....oh yea, we intend on moving a TON of these...



Oh...and I forgot to mention...gear sets for both the front and rear are also in the works!!!



Skip