·
Spinning aint winning!!
Discussion Starter
•
#1
•
Well I installed my Stage 6 ice box today and ran into a few issues. For one the coolant overflow tank will not work on the passenger side because of the vortech intercooler lines i had to put mine on the drivers side mounted to the vortech intercooler bracket it was not a simple fit either I had to bend the braket on the coolant tank and the brackets on the intercooler mounts but all in all it worked out good and was'nt to bad. Also the O ring on the icebox cap was leaking pretty bad mine had to be very tight tighter then you could get by hand and it still has a small leak I think the supplied O ring is not thick enough.
Finished install this just shows the coolant tank through the grille
This shows my clocking on the 90 degree fittings forward was straight down and rear was down and angled forward.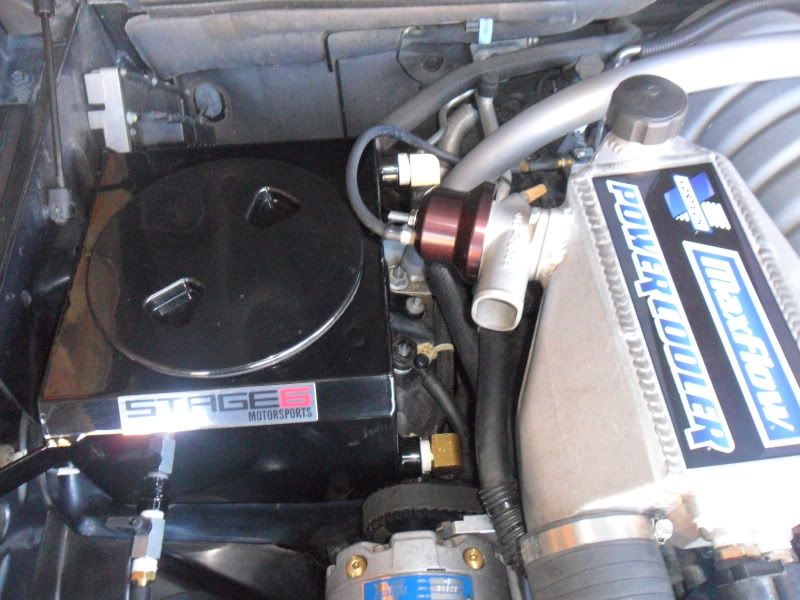 Installed without grille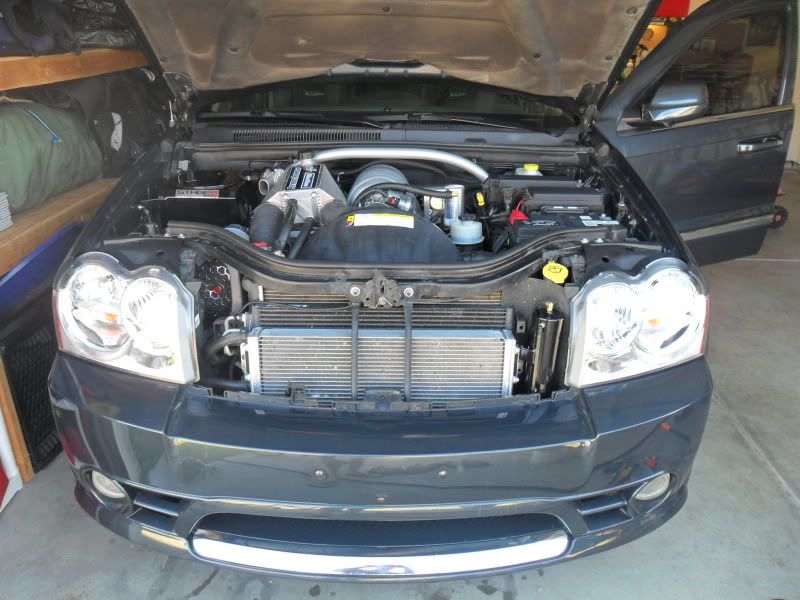 Cap still leaking after tightening with a rubber mallet.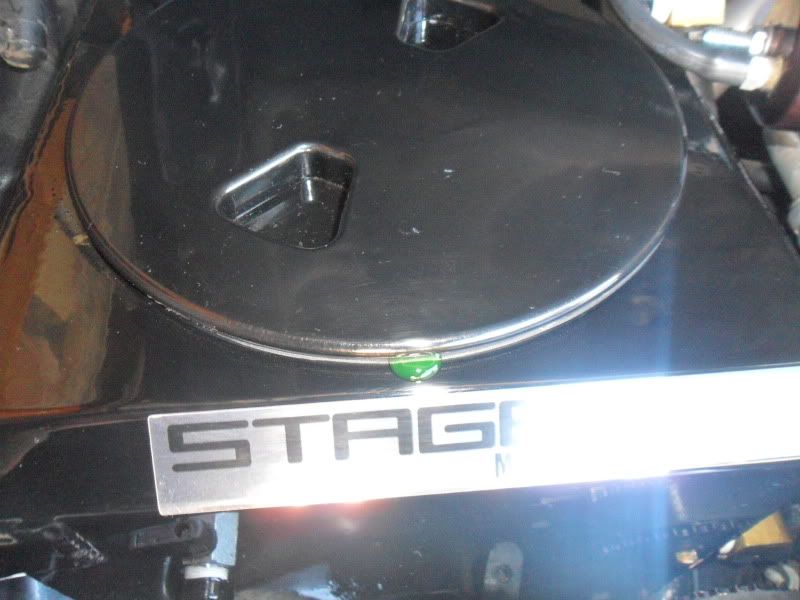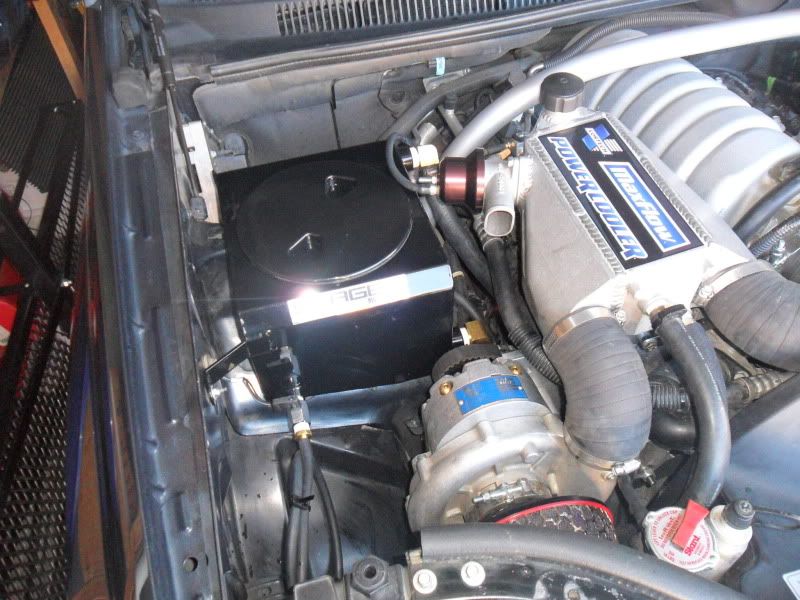 Coolant overflow tank location.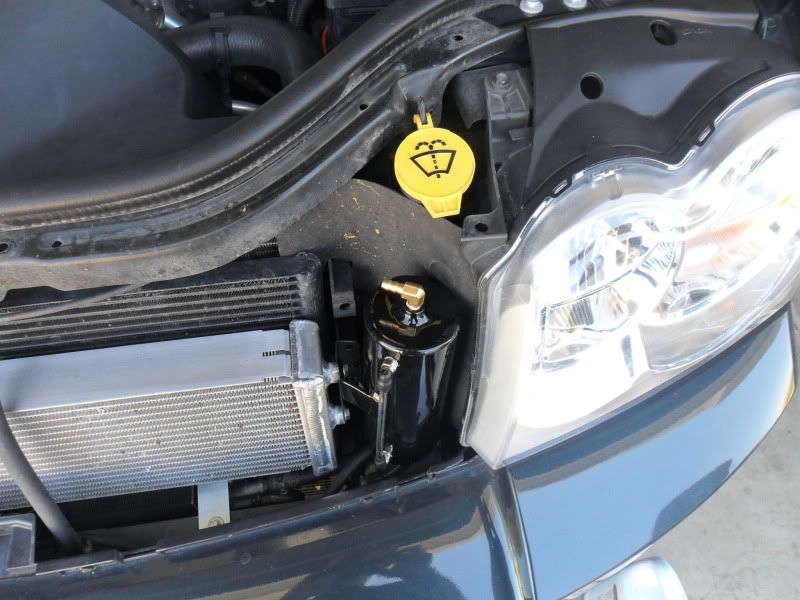 This shows the bolt i used to mount the coolant overflow tank.
Thuis gives you a idea how close the box actually is to the pulley I actually had to remove my little gray plastic cap that goes over the end of the pulley bolt. Also a good picture of the clocking for the fittings I used.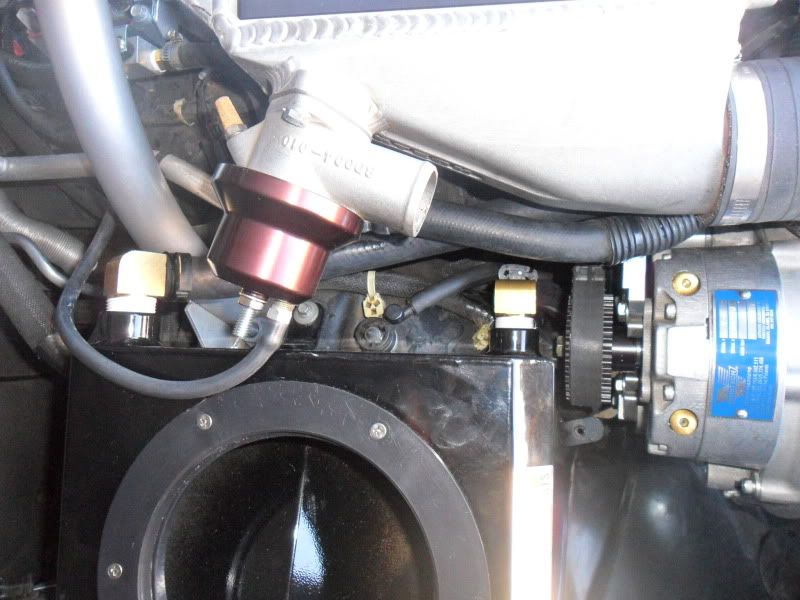 As you can see the the lines are in the way on this side so you can't bolt the coolant overflow tank here.