Discussion Starter
•
#1
•
DISCLAIMER:
I helped the guys at Solo Performance develop a new catback kit for us SRT8 Jeeps (2006-2010). Really stand up guys and company. I sent them an email on a wim to see if they were going to do anything for us Jeeps since they do stuff for the Charger/300/Challenger guys. Since I'm close to their US operations they took my Jeep, built a test kit with pre-bent tubing, etc. then had me come up to Canada to do a full mandrel bent system. They used my Jeep for R&D to develop the jigs to produce the kits (all mandrel bent, staintless 304, j-pipes, pretty impressive). I got to watch and help with the final build, and even do all the driving on video shoot.

I am getting nothing out of this (other than the time lost with my Jeep being worked on and the discount on the first system).
I'm sure some of you guys have heard their stuff on other platforms--the LX/LY SRT8 cars are the same setup just without having to navigate over an axle like with the Jeep--G8s, Camaros, Ford F150s, Pontiac Solstice and Saturn Skyy.
I haven't shared my review of the exhaust on this forum but have on a couple others and am doing it now because it looks like they got a 2nd Jeep tester as they are now a supporting vendor on here.
Here is my $.02 review. I came from a 2006 5.7L 300C with a CAI and JBA 2.5" catback, non resonated before the Jeep.
The sound on Solo's system (honestly no drone) has Borla's bark with Corsa's driveability (man that sounds salesmanish, but honestly the best way to put it).
The system is 3", with a x-pipe style muffler, and j-pipes in place of resonators to tune out drone. J-pipes are amazing, can't believe no one else is really doing them. You cannot even see them from behind the Jeep. They are tucked up. Have to be basically laying on the ground.
My JBA system droned like crazy and highway (even with MDS shut off with the Predator it was still annoying).
Upon start up, the exhaust is surprisingly quiet, it shouldn't piss off the neighbors in the morning (although I wouldn't mind, one of my neighbors is an a**hole). To compare, the 300C was pretty loud on start up and initial idle on cold mornings. It was louder when cold then toned down as it warmed up. The Solo exhaust gets nice and aggressive the warmer the Jeep gets.
When in Autostick mode, the exhaust note is definitely more pronounced within the cabin (to be expected). When left in drive, under normal driving city driving, you hear the exhaust, but it is not invasive. With music on, it is close to stock cabin sound.
Highway, around 2,500 RPMs and 65 MPH there is where most people would say I think that's drone, but its just the exhaust noise. There is no vibrating, humming, or anything else of the nature that people equate with "drone." When maintaining constant throttle, letting off or using cruise and it settles. Anything above 3,500 RPMs and it just screams. Hard upshifts cause it to really bark.
The 3" piping looks great under the truck. No rattles or pinging at all on the drive, and the tips do not push out or otherwise move. The tips are a 4.5" bevelled, angled cut tips. They look great. They are similar to the stock tips (which visually SRT8 got right, but they were just not big enough).
Butt dyno says I've gained some hp and definitely tq. Certain RPMs and speeds at highway it would bog before and now it just goes. I think the Challenger with a full catback got around 20 hp/tq when they dyno'd their catback system, official numbers can be found on their site.
Here are some pics of the fabrication: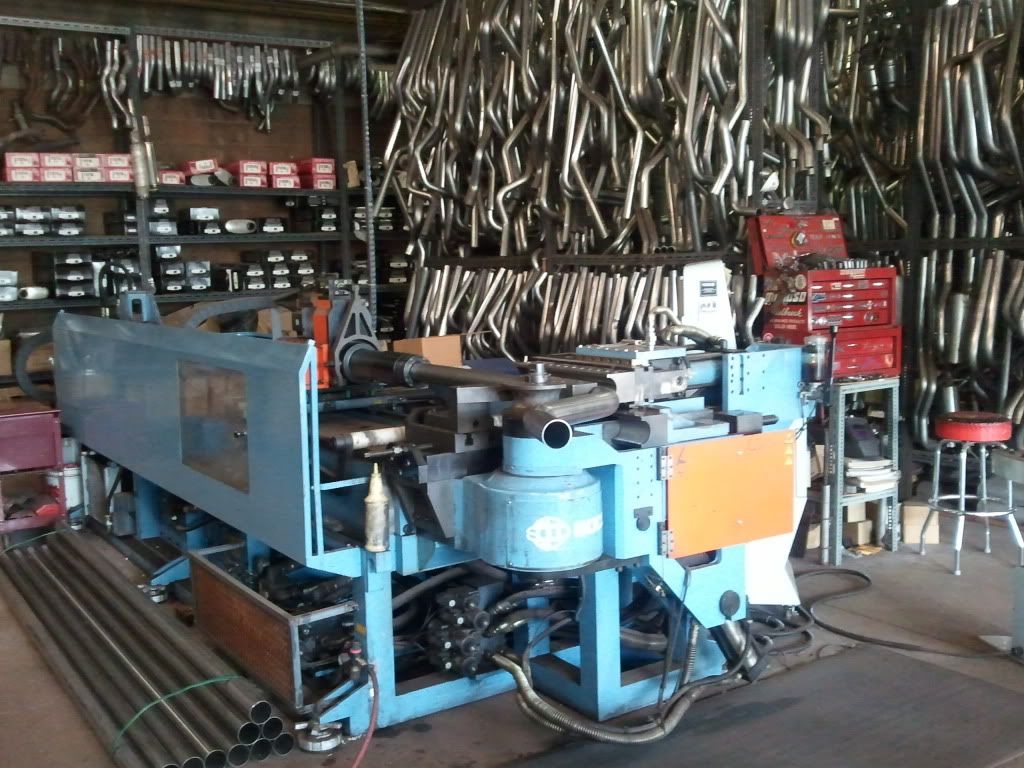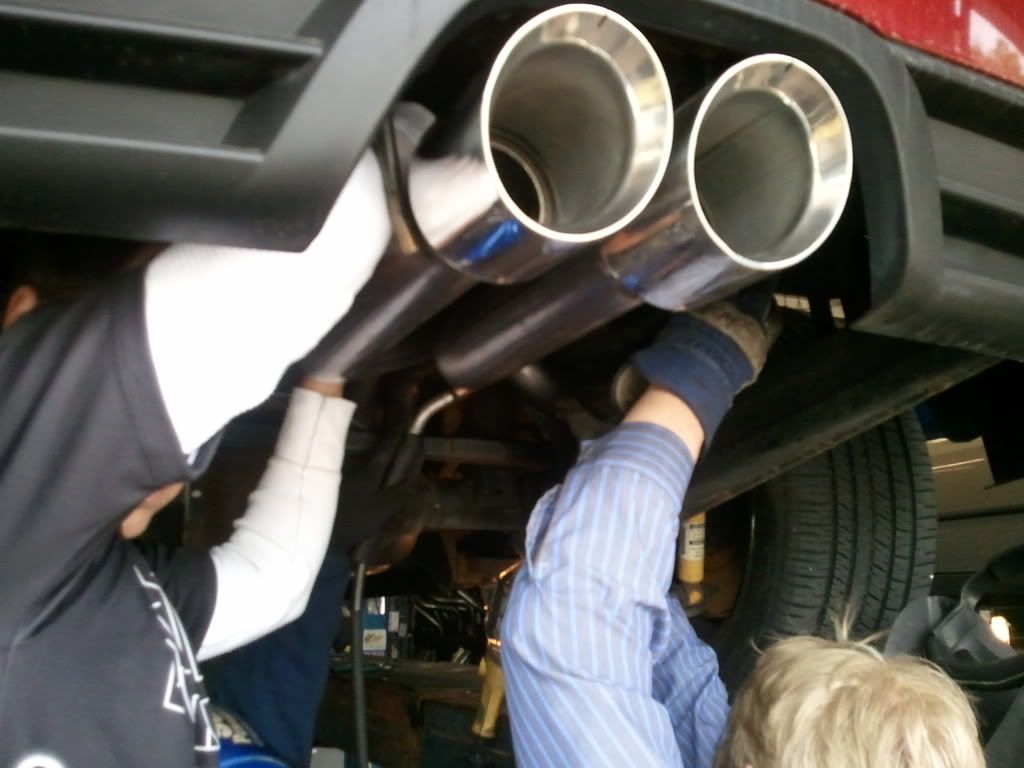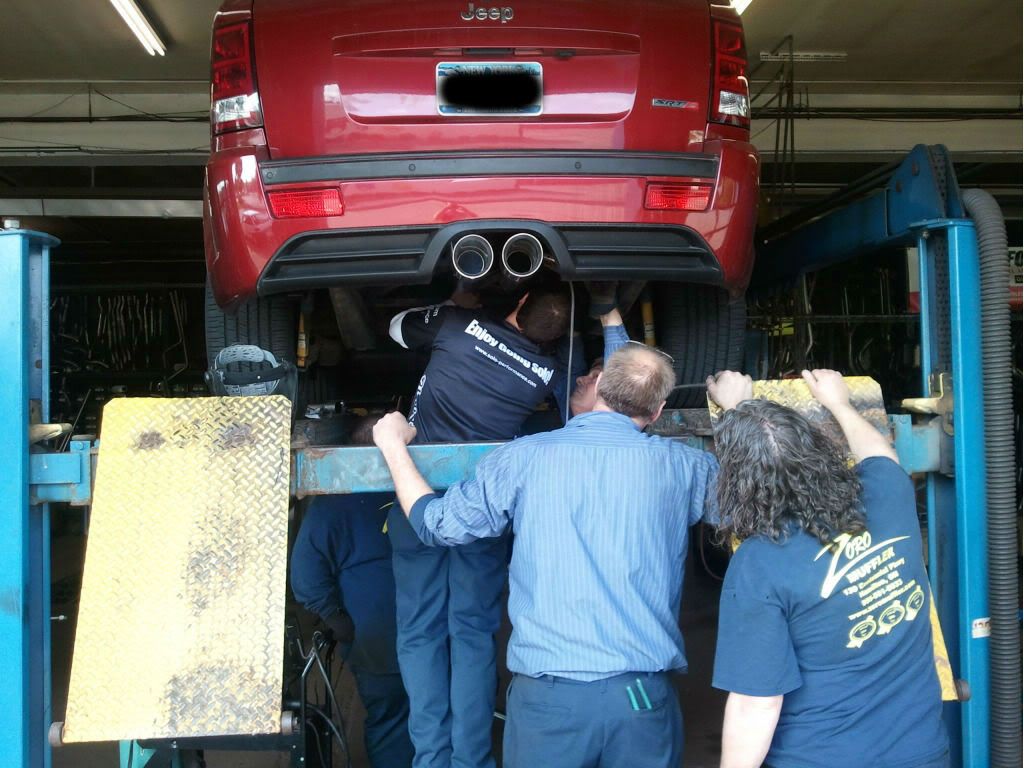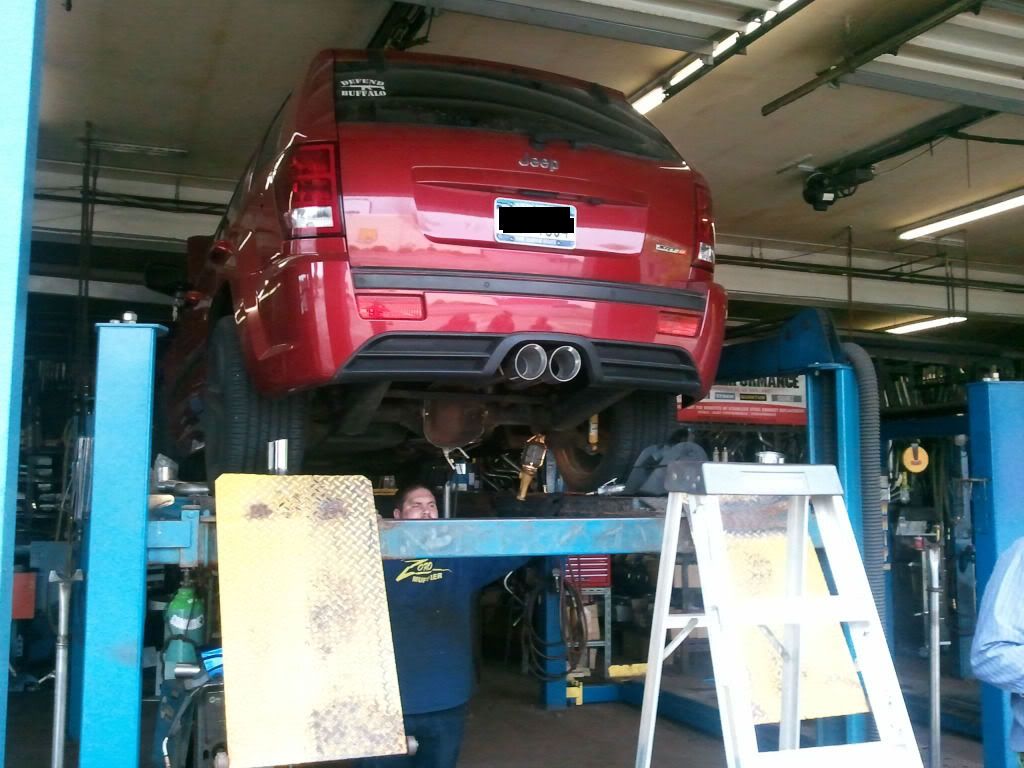 Initial setup to be used in the jigs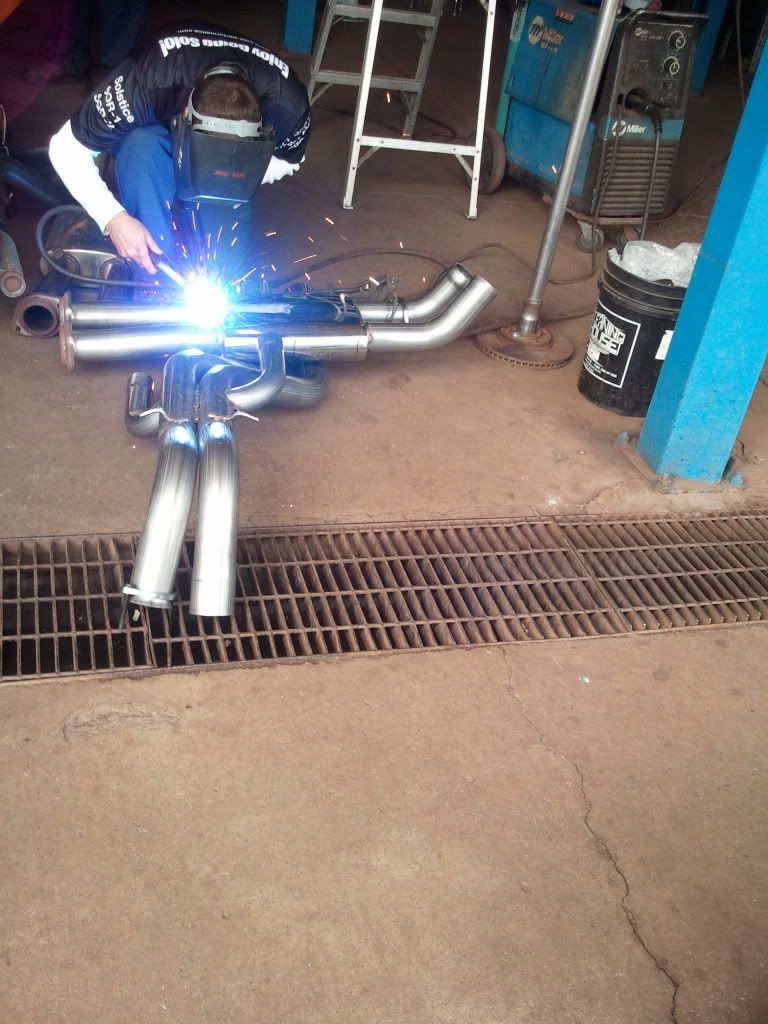 Here's a Youtube video of the exhaust in action.
If anyone in or around the Buffalo, NY area wants to hear it in person let me know. I live in Kenmore and would be more than willing to meet up. Plus it would be nice to see some fellow Jeep SRT8s as they are few and far between around here. I only know of myself and Jack_Toepfer.