Discussion Starter
·
#1
·
I just had my Jeep in for replacement of the rear shocks which were shot, and as i was looking in the fenderwell i saw that on both rear wheel wells, that on the rear half, there is a plastic fenderwell cover....which is fine.
What concerns me is that the front half of each rear inner fenderwell looks like exposed metal. Is there supposed to be a plastic cover for the front half as well....or do people just spray some form of rockguard spray in there as protection from rocks being flung up at the metal?
I apologize for the dirty nature of the photos...it's 27 degrees farenheit and mucky as heck with all the melting snow and sand on the roads.
Here is a pic of the rear half: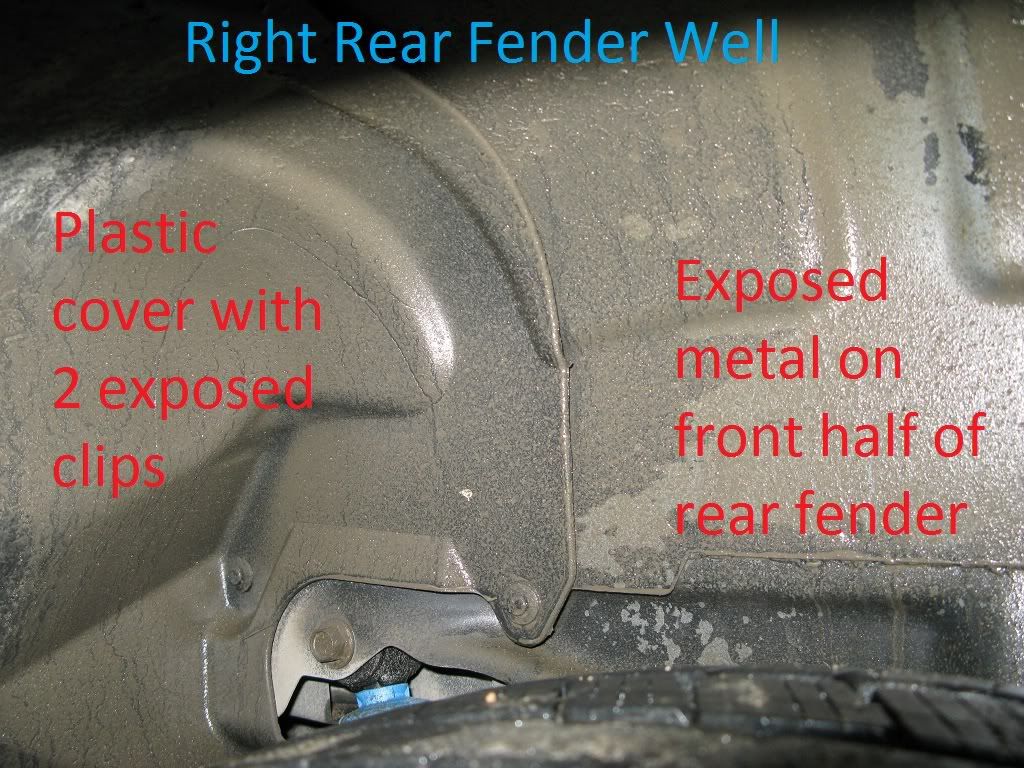 And now a pic of the front: