·
Premium Whore (Lifetime)
Just got the beast back. Thanks to Enhanced Street Performance in Sterling MA once again for a great installation. This is a D-1SC, straight cut gears, with a 6 psi blower pully, 5% ATI overdrive pulley/ballancer, Forge BOV, Paramount tranny, Paramount 2800 stall, Paramount hardened flex plate, Stage 6 dual Walbros, Fore Fuel rails, 80 lb Ford injectors, Kooks 1-7/8 headers w/high-flow cats, FRI Sparrow cam, PAC 1218 valve springs, forged push rods, Borla S, stock 6.1 bottom end, tuning done by Johan.
They did not use the Procharger BOV because the blade inside was out of round, which could cause boost to leak by. Thanks to ESP, and their prior experience with crappy Procharger BOV's, they had already ordered a Forge BOV. That is why it makes a "shudder" type noise when he lets off the throttle, as oppossed to the Procharger BOV that makes a "whoosh" sound.
After 7 revisions, she put down 548 awhp/ 512 awtq on 8.3 psi, on 93 octane street tune. AFR starts out around 11.5, tapers to 11.0 at redline. The shop is still emailing me all the dyno sheets.....there are quite a few.
With a Mopar CAI, CMR tune, Borla S, and the Magnaflow pipe....I put down 346 awhp on this dyno. With 100 shot of nitrous, I put down 412 awhp. Thats a gain of 202 awhp over my baseline with the addition of the Procharger, FRI Sparrow cam, PAC 1218 valve springs, forged pushrods, 2800 stall, and Kooks headers. Whats even more impressive is that I made 136 more hp than I did with the 100 shot....and much sooner in the rpm range. Once I get all the dyno sheets from him, I will post them up. He has one graph that shows the Procharger results overlapped with the nitrous results......the nitrous graph drops when the bottle loses pressure, while the Procharger just keeps making power.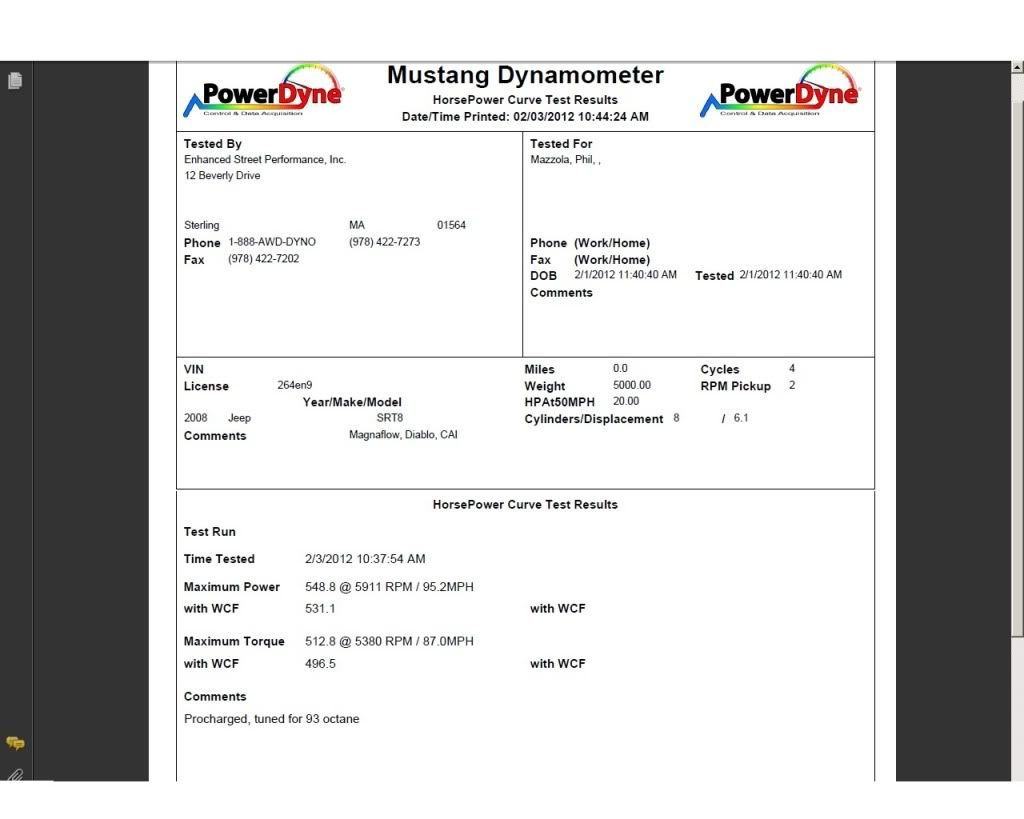 This is the first run with the fresh 93 octane (2 revisions before final tune):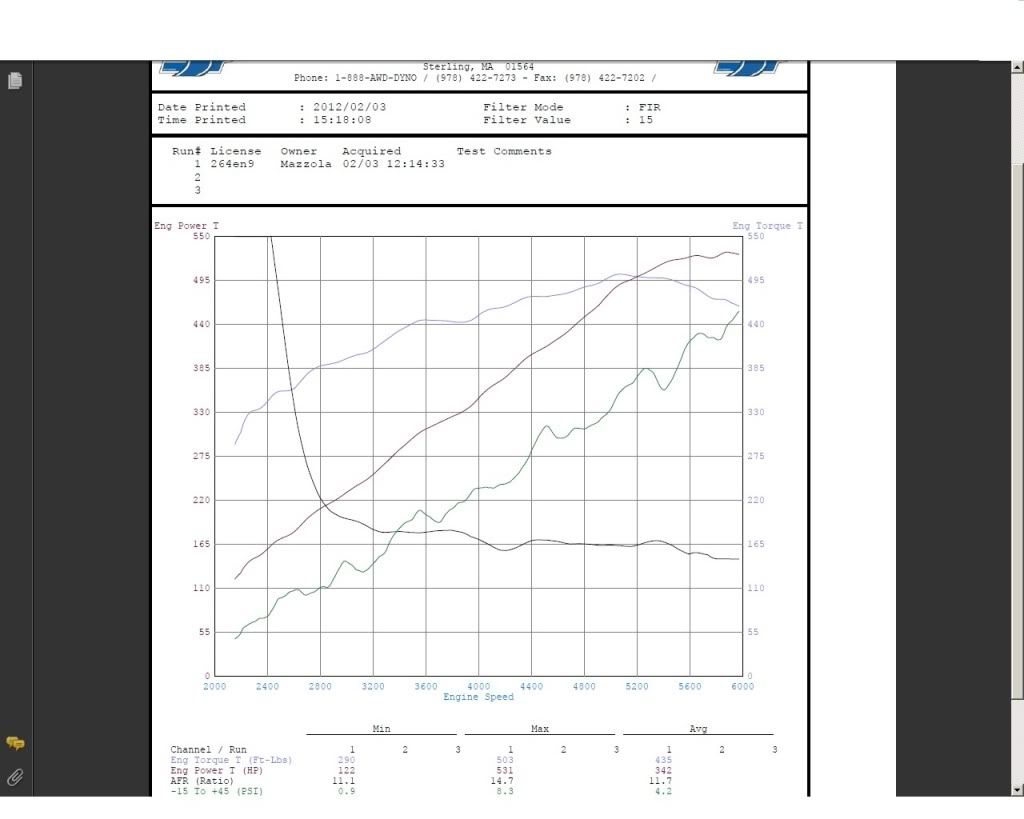 Baseline dyno:
100 shot of nitrous dyno: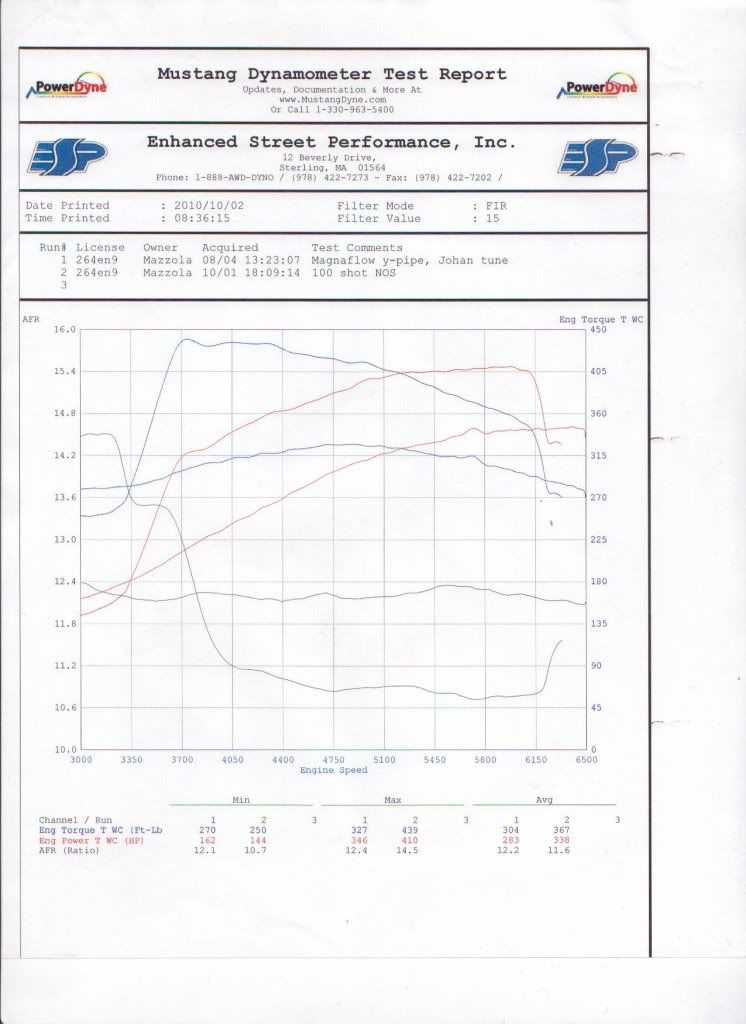 Enjoy the pics and videos:
Same run, but on an Iphone. You can hear the BOV really well in this one.: