1. '05 - '07 SRT8 Grille (PB8 - midnight blue)
One broken tab, otherwise great shape! -
$200 + shipping
middle-right tab is broken
2. 2 USED OEM Rear Jeep SRT-8 Wheels - 10"
- Looking for
$550 / OBO for both wheels.
***Im local to NJ/PA so PICKUP IS PREFERRED, will ship at buyers expense though.
Note: shipping will probably run $$60/wheel or around that via UPS ground to most places in US
NIB Infiniti Kappas 3.5 dash speakers. Very nice stock upgrade -
$50 shipped
Stock WK 17" Wheels w/ BRAND NEW Fortera Triple Trac Tires & TPMS -
$800 for everything
LOCAL PICKUP ONLY - Shipping is way too much!!!
3. Dual Projector Kit:
Four (4) BRAND NEW, NEVER USED FX-R projectors ($270 RETAIL)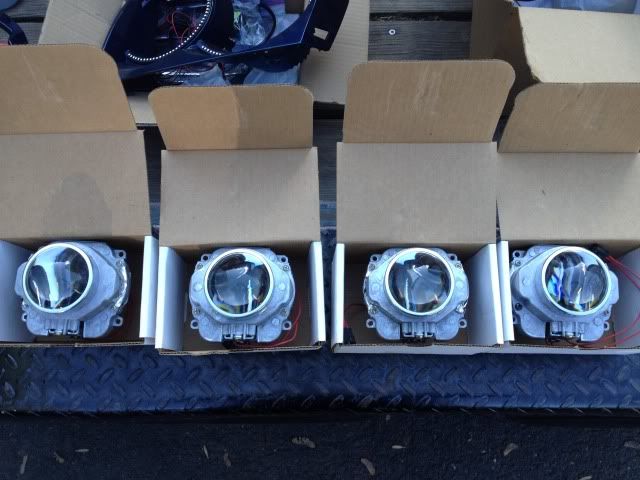 Four (4) BRAND NEW, NEVER USED Gaitlin Gun projector shrouds ($100 RETAIL)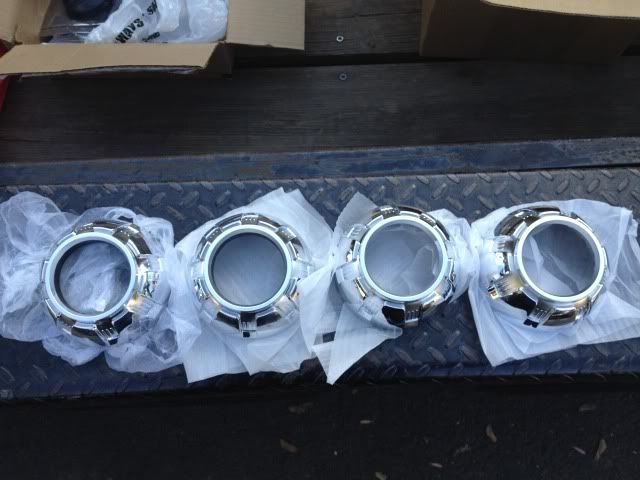 Two (2) BRAND NEW, NEVER USED Morimoto 35W Ballasts ($110 RETAIL)
Four (4) BRAND NEW, NEVER USED Morimoto 5k HID Bulbs ($90 RETAIL)
Centric Rings (snap onto projectors and hold bezels on tight) -
$30 shipped
TOTAL RETAIL ON A NEW KIT LIKE THIS IS WELL OVER $500, I PAID OVER $900 for everything to make the kit work!

Would sell everything above (#3) for

$425 SHIPPED!

/

WILL SPLIT UP - CONTACT ME FOR INDIVIDUAL PRICING OPTIONS 4. Also Have two sets of headlights - GREAT FOR RETROFITTING

1. 2005-2007 OEM Headlamps (one has broken tab on one headlight, no other significant damage, both perfectly functional) -

$175 + shipping

no pics - lenses are fine, headlamps are in good shape

2. Disassembled Eagle Eyes (05 - 07 years) -

$70 shipped

for everything in pictures

- WILL PART OUT IF ANYONE NEEDS PIECE - PM FOR PRICING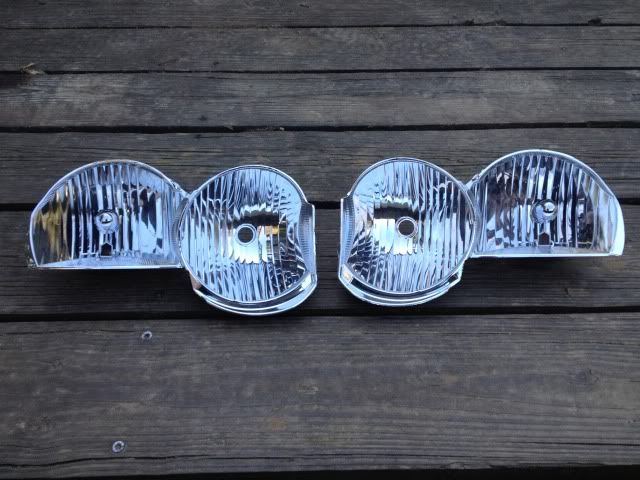 Midnight Blue (PB8) HL Bezels (one has Flashetech LEDs painted and installed) -
$175 SHIPPED
for LED's (painted PB8 already)
Options: I can install the other side (never finished project)
OR, I can separate and sell both without bezels w/o LED's - but note there are install holes on the one bezel from them, very tiny in corners)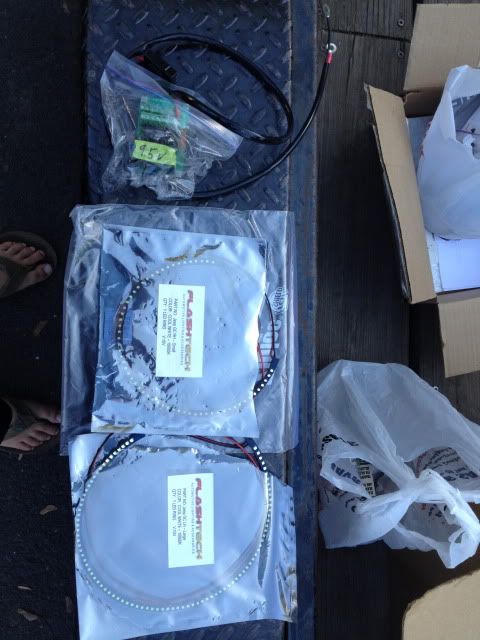 THIS STUFF HAS TO GO GUYS! Make me an offer, Ill split stuff up if need be. Everything can be shipped if need be.
Also: Will have an 05-07 SRT8 OEM front bumper going up for sale in the spring as well so keep me bookmarked if you need an OEM bumper for CHEAP