Hey All!
So here is our first meet of the year, if it looks good we can make it a regular thing! (Monthly, every other month, etc. at different central locations). Feel free to bring family and friends, and other mopars as well! The more the merrier!
!!!TIME AND DATE HAS CHANGED DUE TO WEATHER, PLEASE SEE BELOW!!!
Date:

Sunday, April 1st, 2012
Time:

Open meet/arrival time

12:30-1:00, Go in to eat at 1:00, hang out and pics after.

(If you happen to arrive late, feel free to come in and join us!)
Location: Bridgewater Olive Garden
Address (for GPS): Town Centre Road, Bridgewater, NJ 08807
PM me for my Phone# if you'd like just in case anyone gets lost, needs meet status info etc.
Here is a screenshot of it on Google Maps, we will be parking in front of the OG but to the right (marked in the red box), we can have our own area.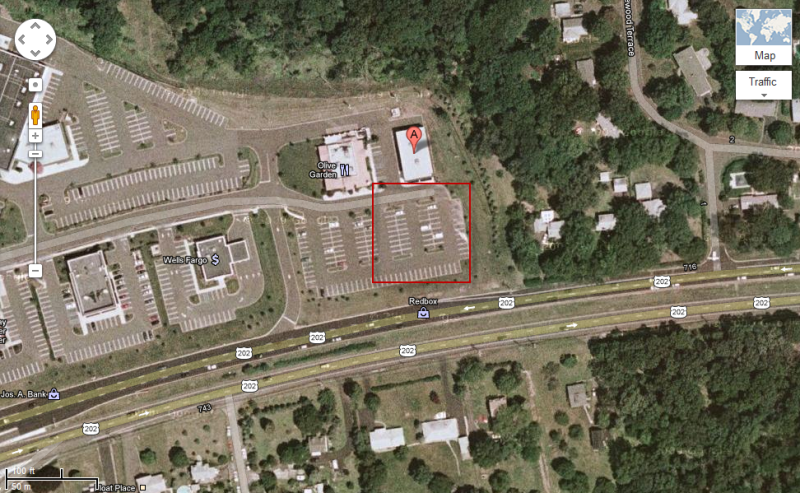 List of Attendees:
1. Doublegoose
2. Cagannyc
3. NFD538
4-7. Srtat3u - + 2 jeeps + a chally
8. srt82slow
9. DarthSRT8
10. sparkdogy2k
11. TJ-7
12. otterball182
13. barish93
14. Raist103
The General Manager at Olive Garden is a good friend of mine and will provide coupons to anyone who attends for a discounted lunch rate (OG lunch is pretty inexpensive as it is!)
I know i don't have to say this but just be respectful, no racing, no burnouts, no obnoxious revving in the parking lot. This is a meet for friends, family, and enthusiasts. Just putting that out there.
Hope to see you all there!