Hi new to the site I have been lurking for awhile but finally decided to join, I currently am a member on several other automotive sites and have over 5,000posts on G35driver and over 2,000 on my350z so I do spent alot of time on forums
.
Anyway I am from Alberta Canada and split my time between my home in Sylvan Lake on the weekends and I work and live downtown Calgary during the week.
I went to buy a 2007 WK1 last saturday but it was sold when I got there
so I am currently keeping my eyes open for another one so it is a matter of time until I find my next project. After having the one last week scooped on me I have had my heart broke and slowed my search a bit
now I am looking more towards the spring to pick one up.
Anyway a little bit about my car history:
The previous vehicles I have modified are
I had a 1987 chev short box with the body all smoothed and a 3stage paint job the engine was an LT1 out of a vette with lots of Edlbrock goodies on it.
A 1987 Mustang 5.0LX with some mild mods
Then i had a new 1997 Jeep Grand Cherokee 5.2L pretty stock some minor apperence mods but I have always loved that unit.
a 1994 Mustang V6 auto that I swapped a 5.0L and a 5 speed into and Supercharged it. i bought it when I was 19 and did the engine swap/SC in my early to mid 20s in the late 90s.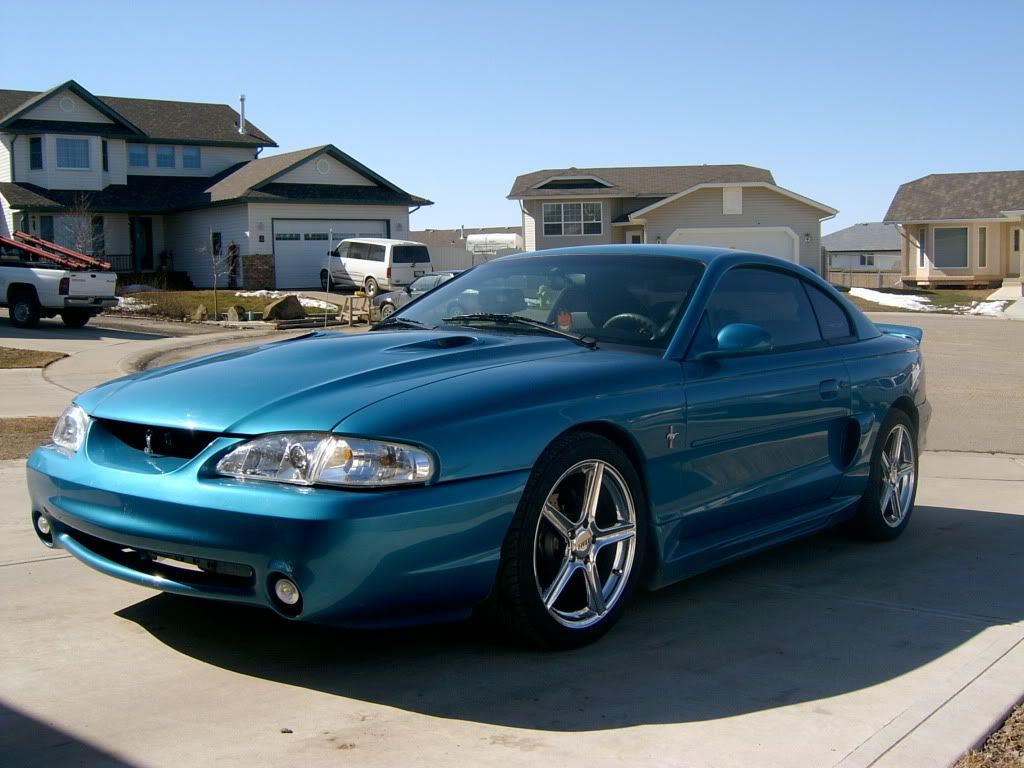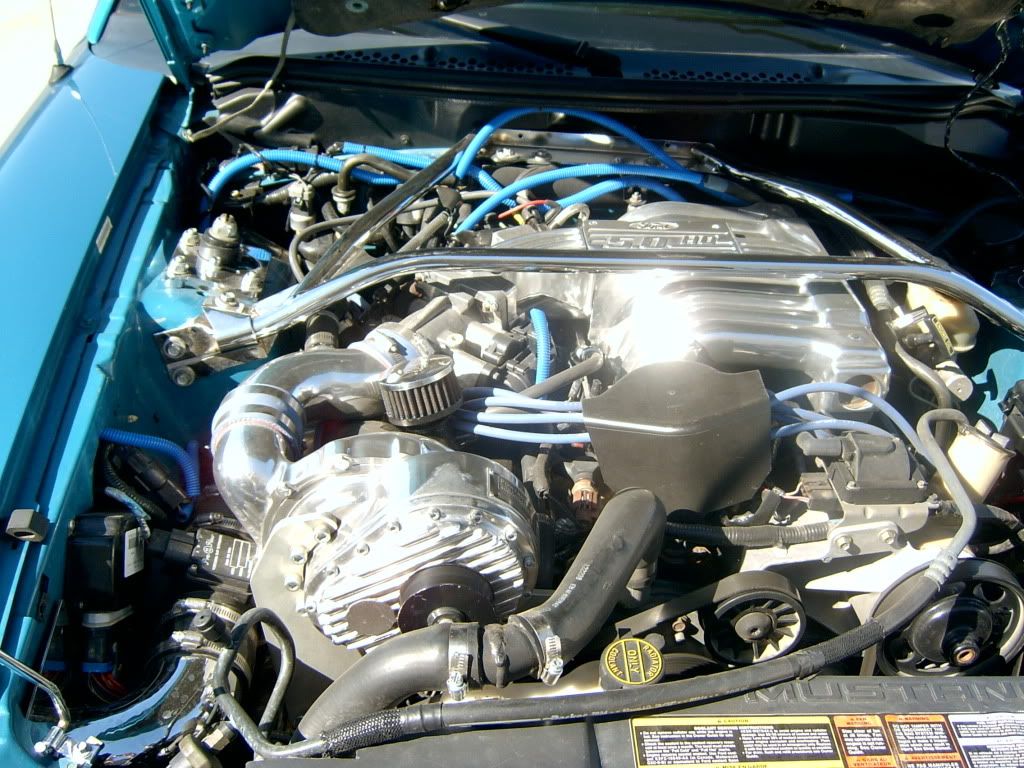 I then moved on to a convertable 2.4L NA Mitsubishi eclipse that was green with tan interior and top. I changed the interior to grey and painted it a 3 stage orange paint and then turboed the NA engine....I did have lowering springs but no pictures with them on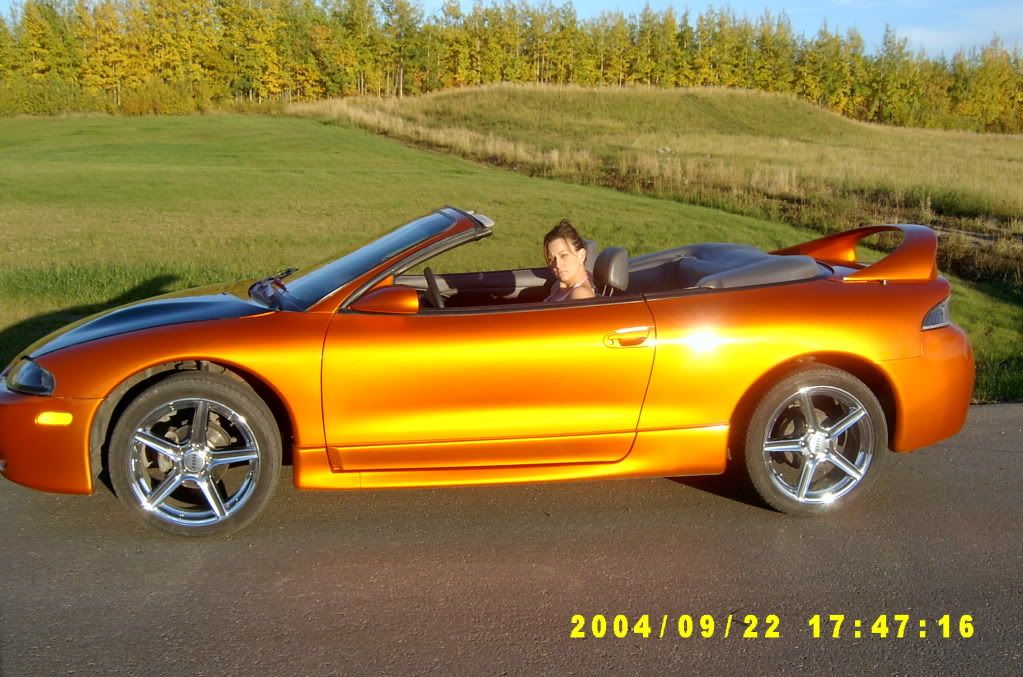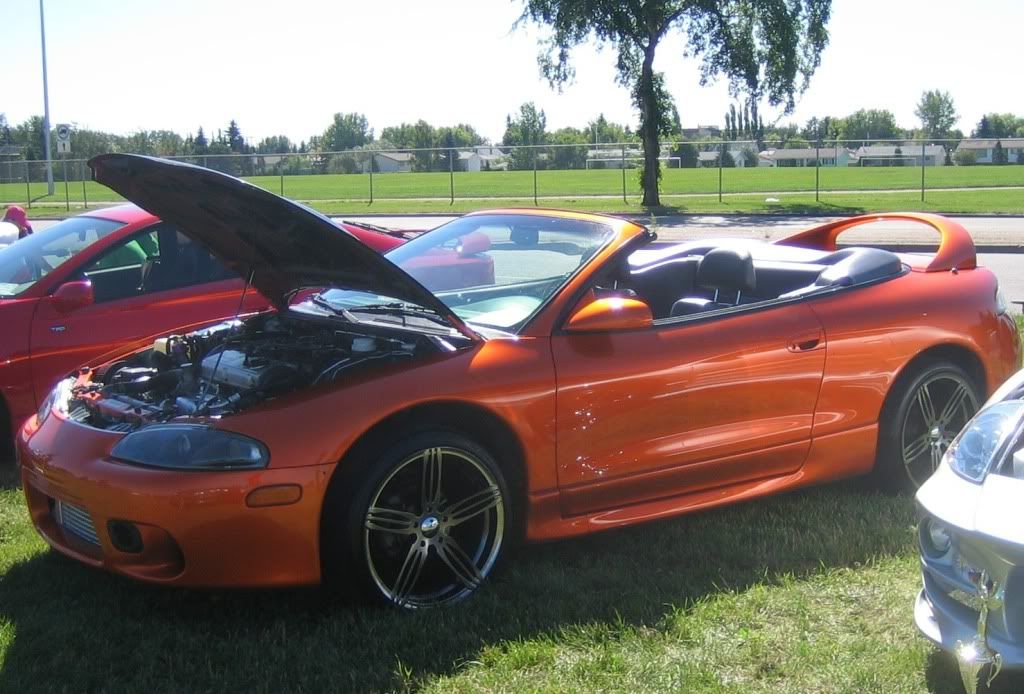 At the same time I had a 1998 Chev Blazer for a daily.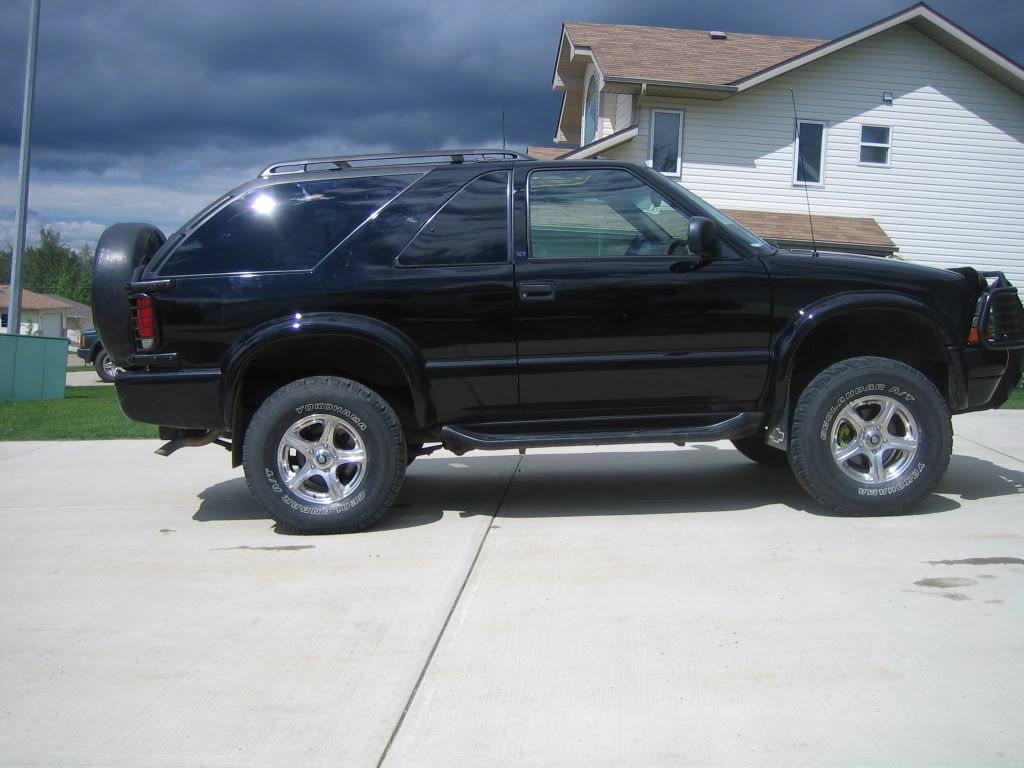 For the past 5 years I have been a Nissan guy, My wife drives an Altima SE-R, my Daily is a 2010 Titan CC 4x4 Pictured is my 2008 Titan (i have had 4 Titans now)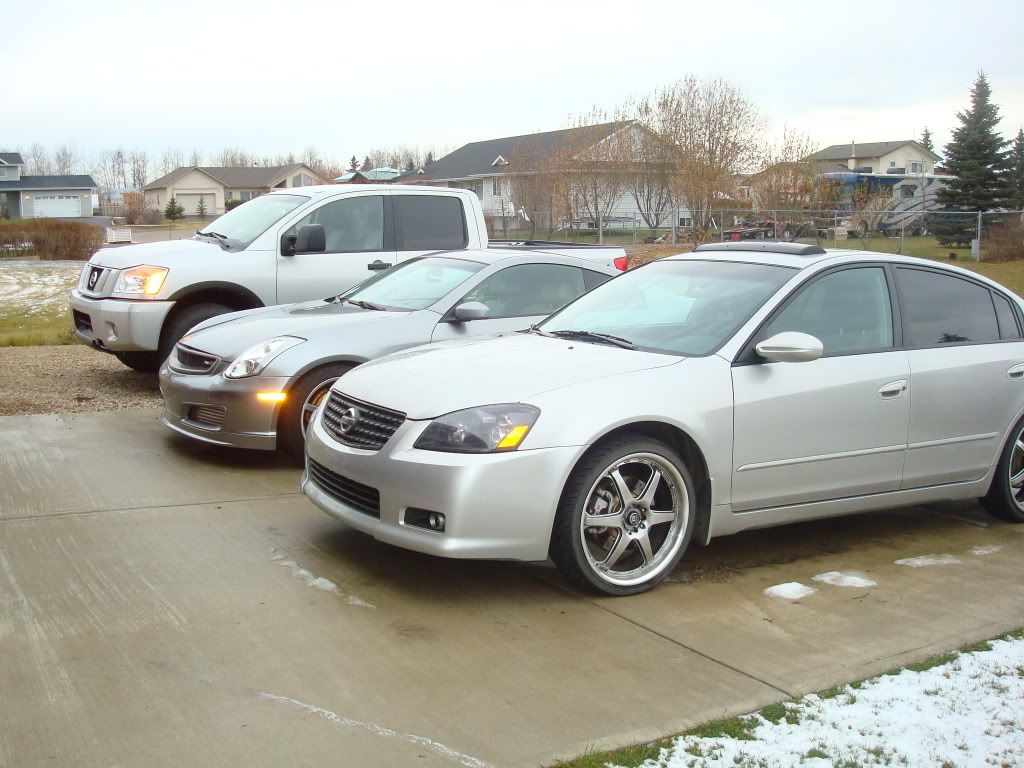 My current Titan