And last but hopefully not least my 2003 Infiniti G35, it has twin GT-30 turbos and a forged internal 3.8L. Last trip to the dyno with a 3.5L it made 589whp/609ftlbs in the spring when I get the tune on the 3.8L it should make in the 800whp range before the turbos become strung out
I have done virtually all of the work on it myself from the wire tuck to polishing all of the aluminum buy hand to swapping engines and suspention work. I left the engine build and the tuning to the pros but every other nut and bolt was touched by my hands, I don't expect it to be a big hit on this web site but I hope you guys can appreciate the work that went into it.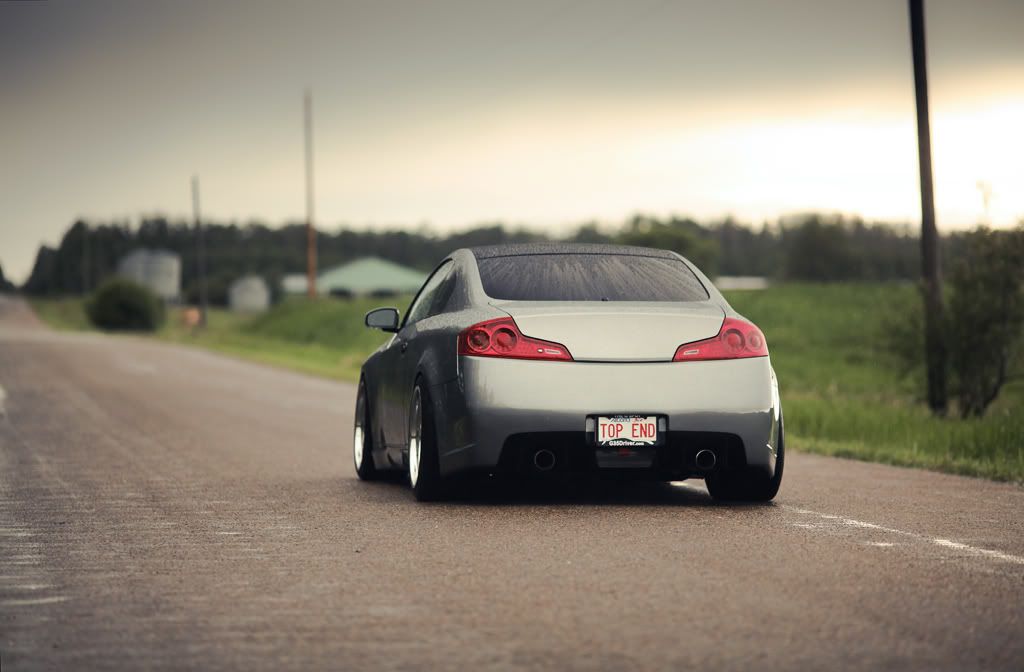 An older picture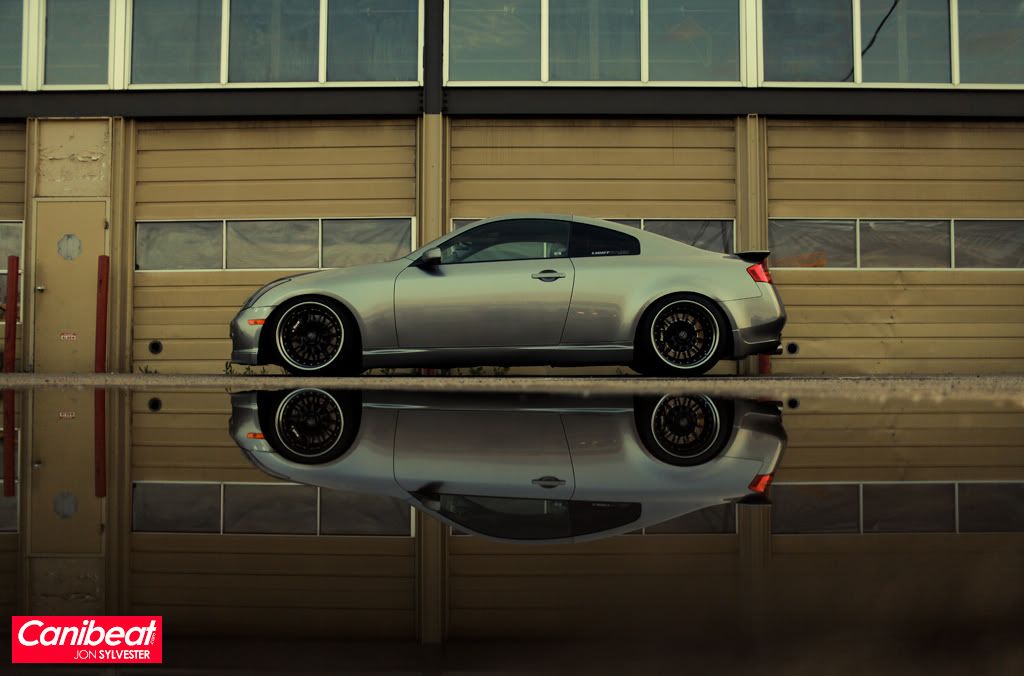 The hood was photoshopped out of this one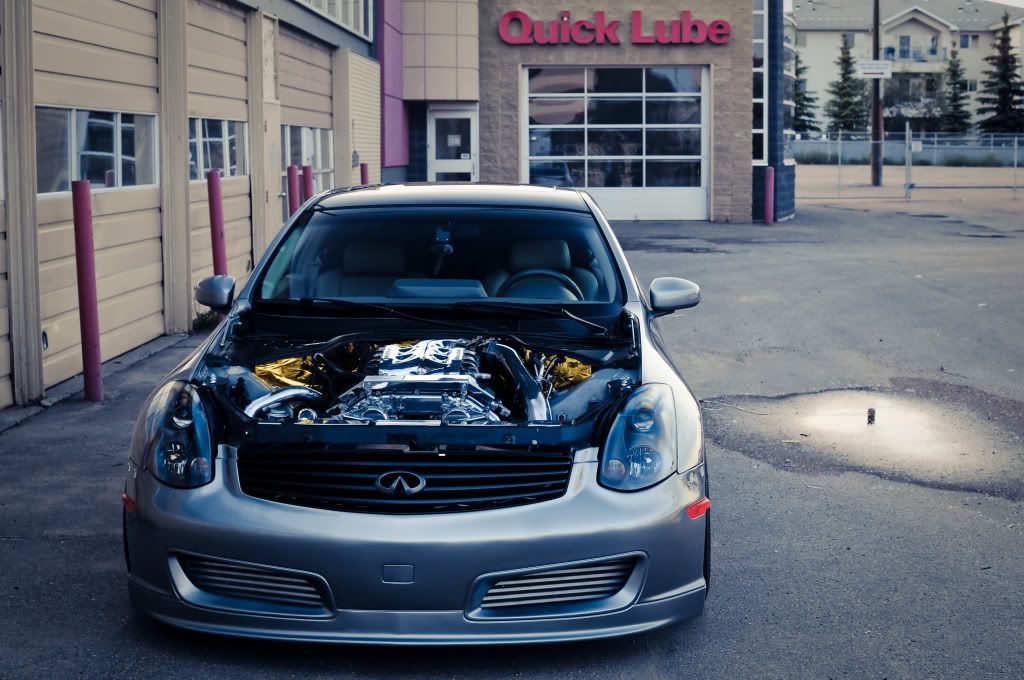 New BBK super rare Project Mu 6pot front 4 pot rears
Media coverage
http://www.canibeat.com/2010/07/the-best-of-both-worlds-form-function/
http://streetclass.com/top-end-281/
http://slammered-inc.com/2011/07/the-vanilla-gorilla/
So that is me and my story, I hope to find an SRT8 Jeep in the near future and add some sort of FI and have a quick fun Daily driver. Looking forward to learning more about SRT Jeeps and extracting more power from them
As well as meeting with Local SRT Jeep owners, I have come across a few while lurking hopefully I can pick up a Jeep soon and become a part of the club
Sorry for the long first post....