Here are some pictures I took at night on the evening before the meet in MD two weeks ago. Dan did a fantastic job on the fabrication of these lights and the wiring. Everything is top notch, I could not have asked for more. In my opinion it really sets off the color scheme I have on my jeep and it's something I wish I would have done sooner.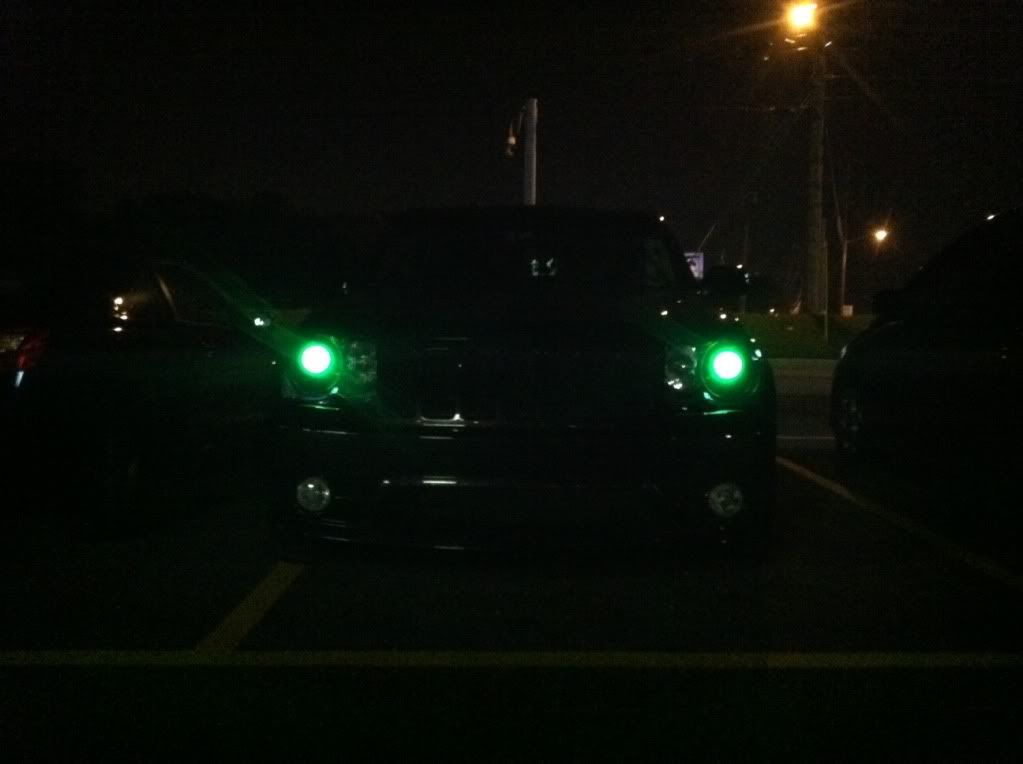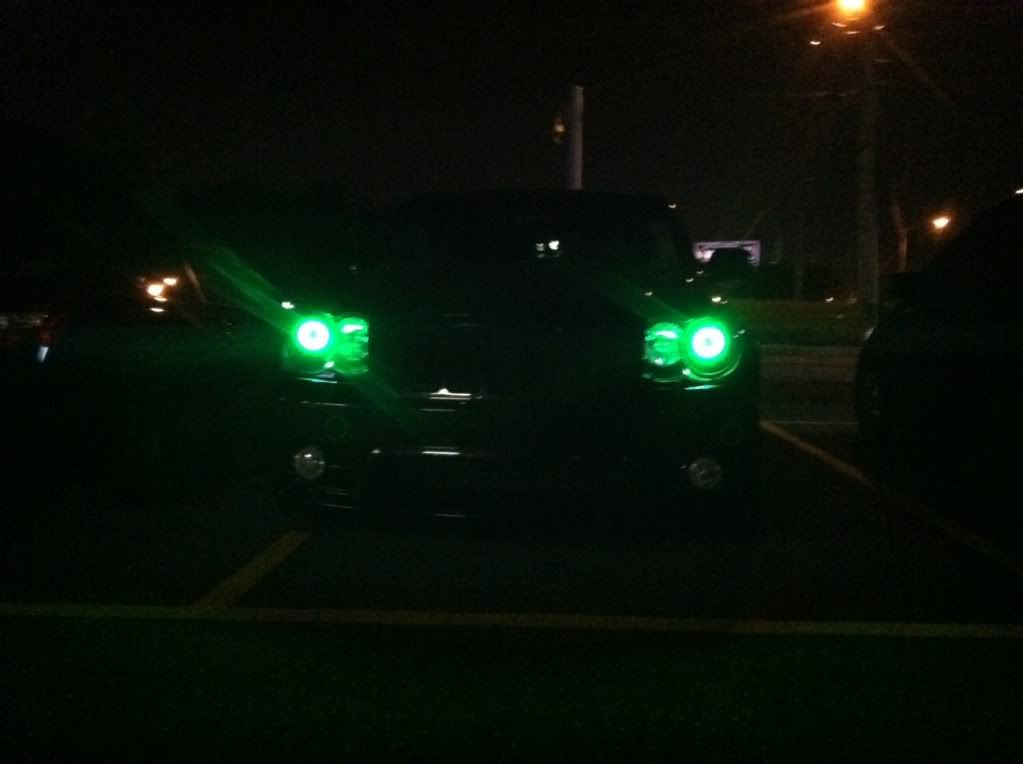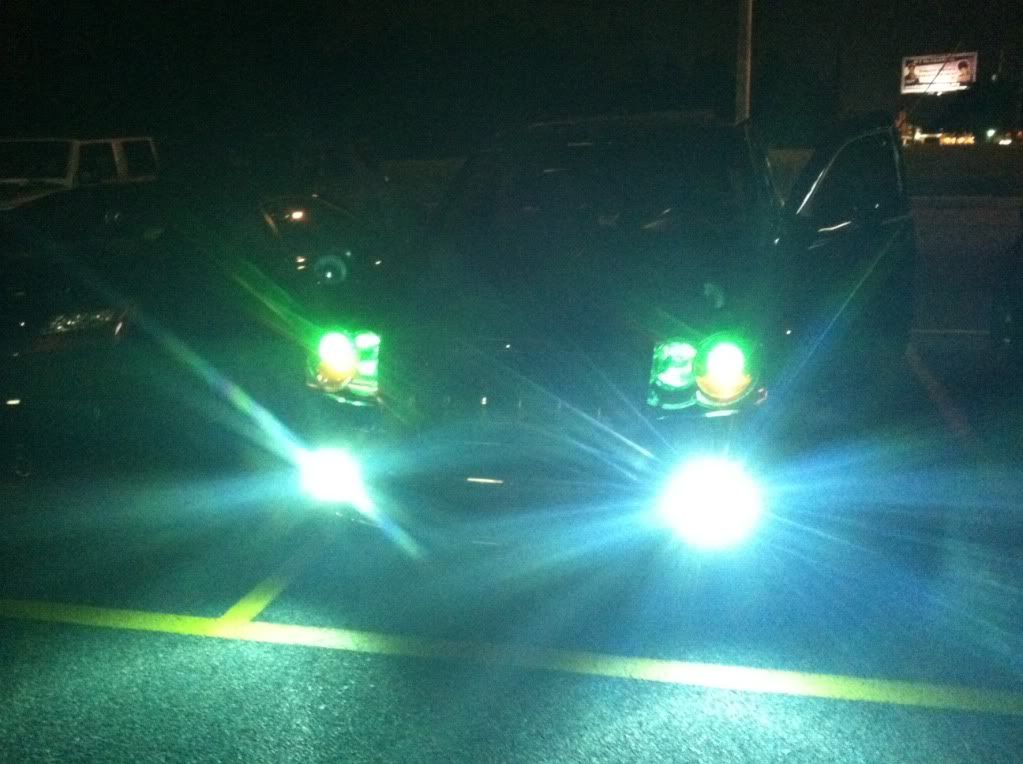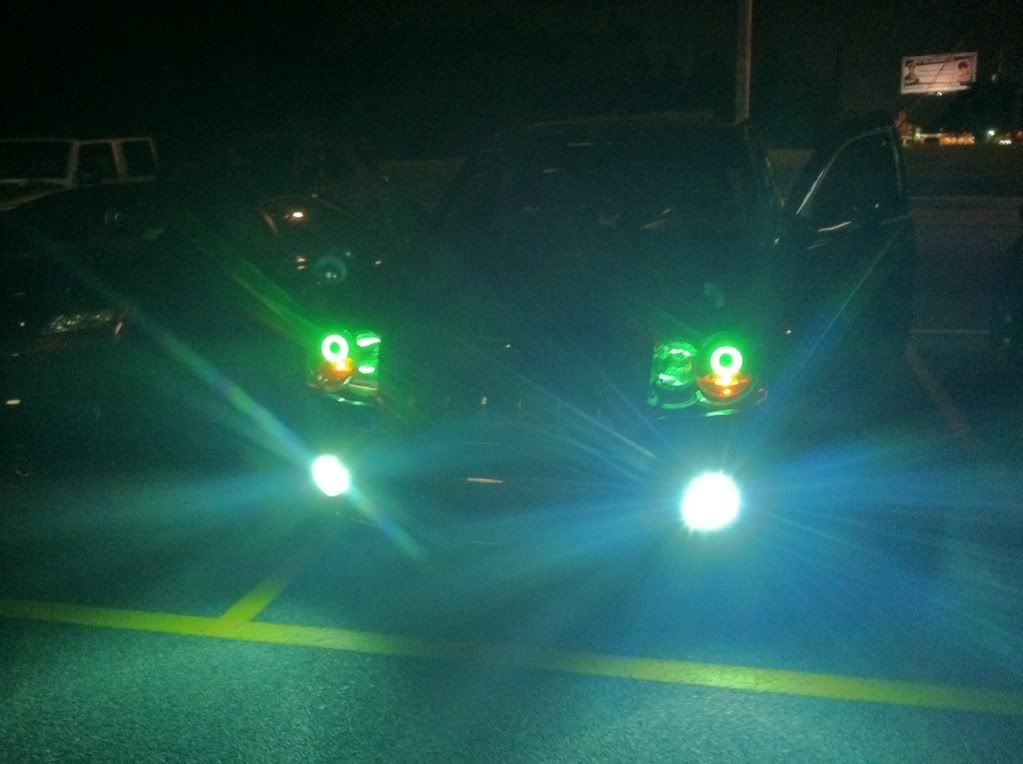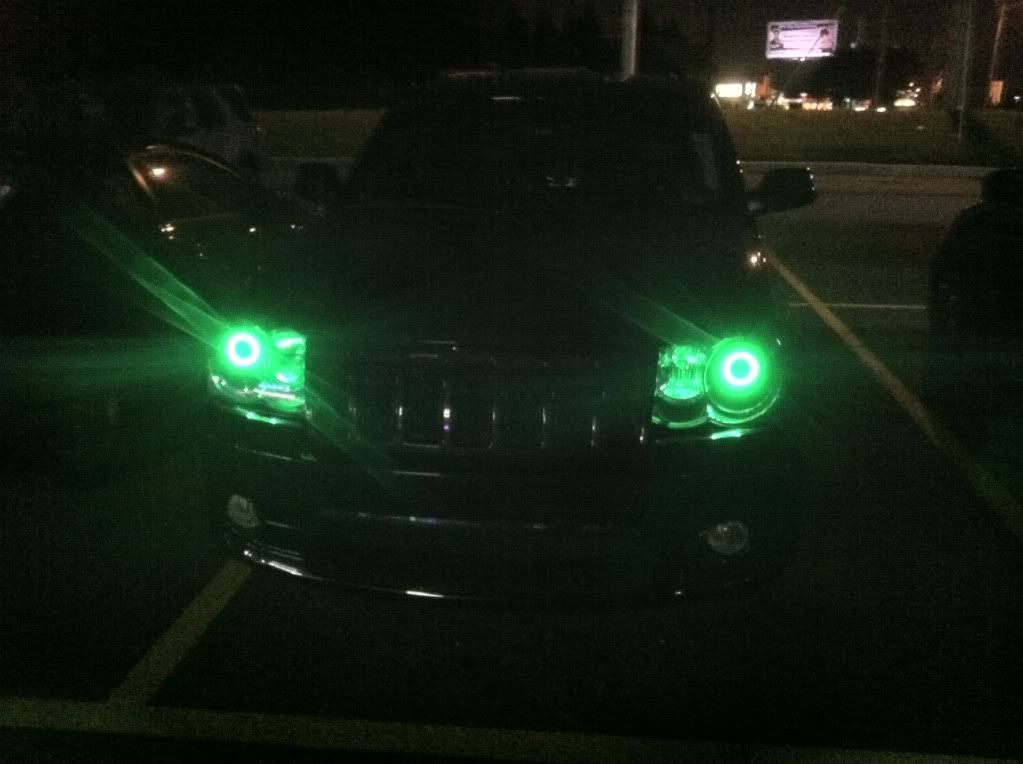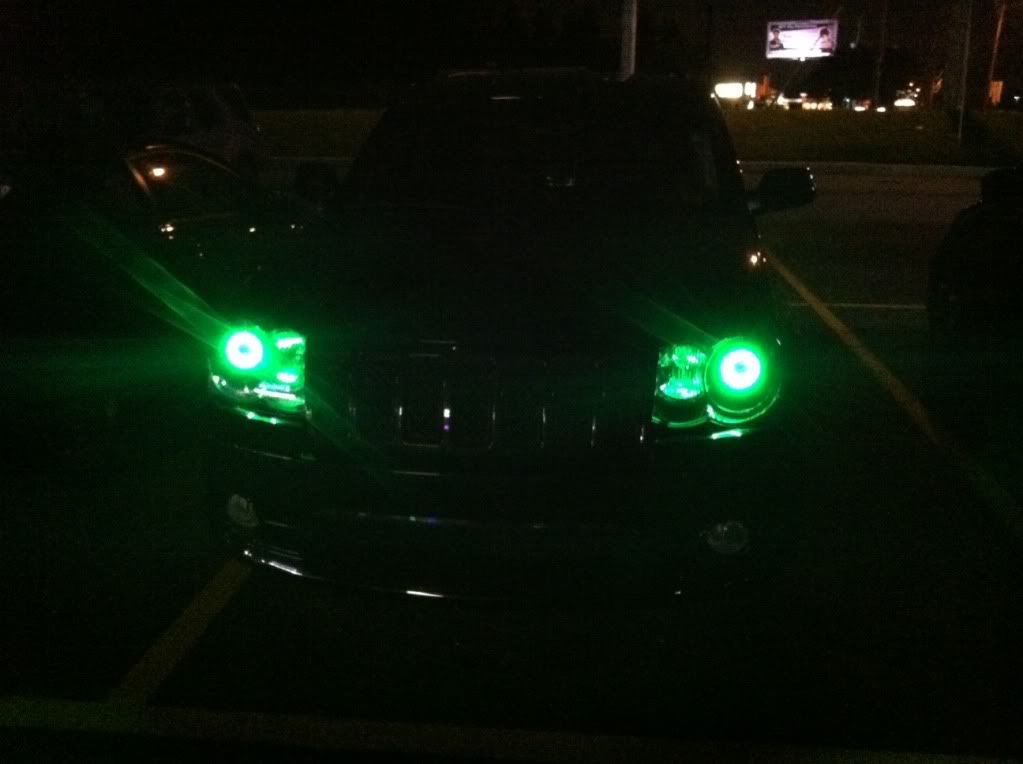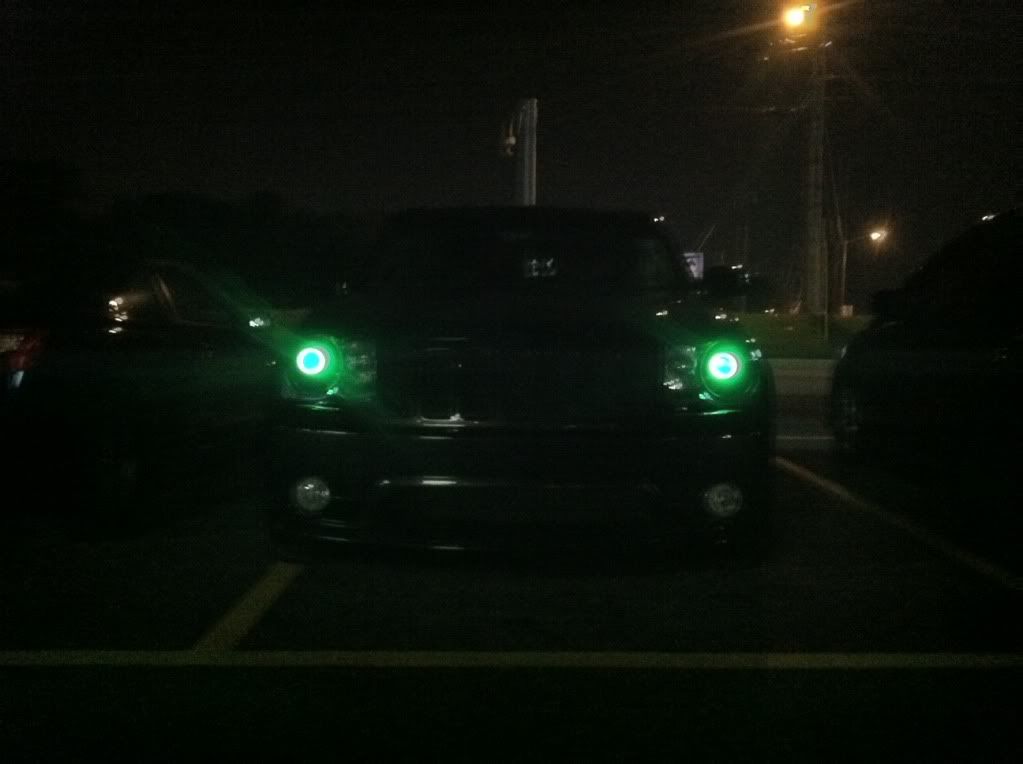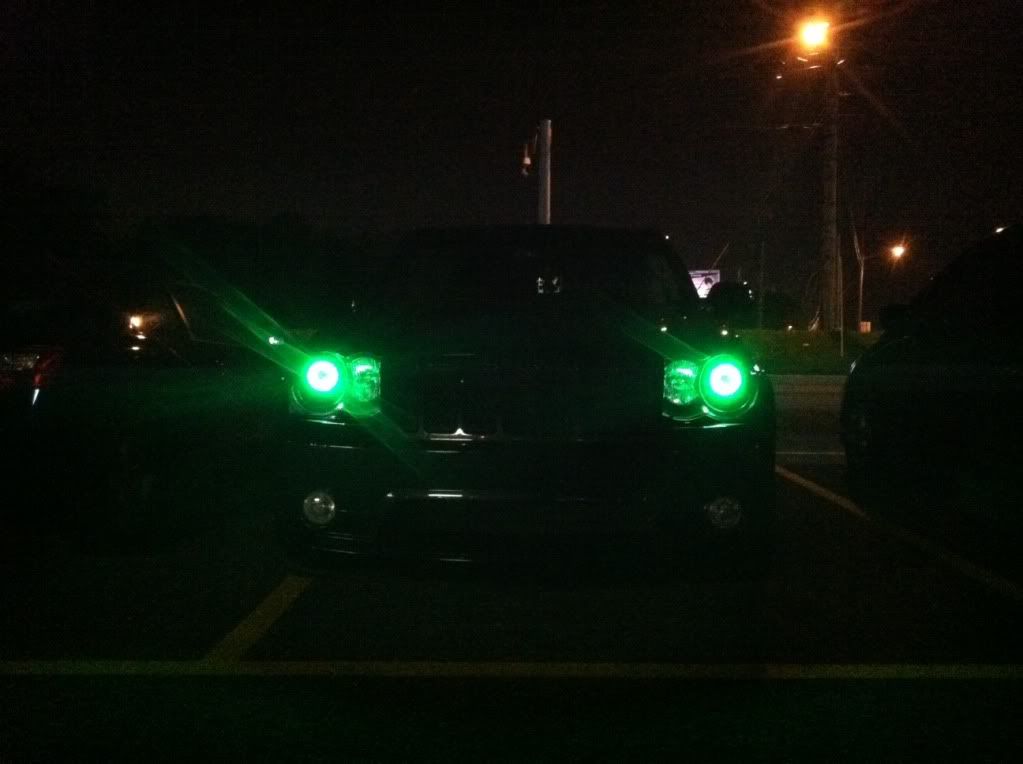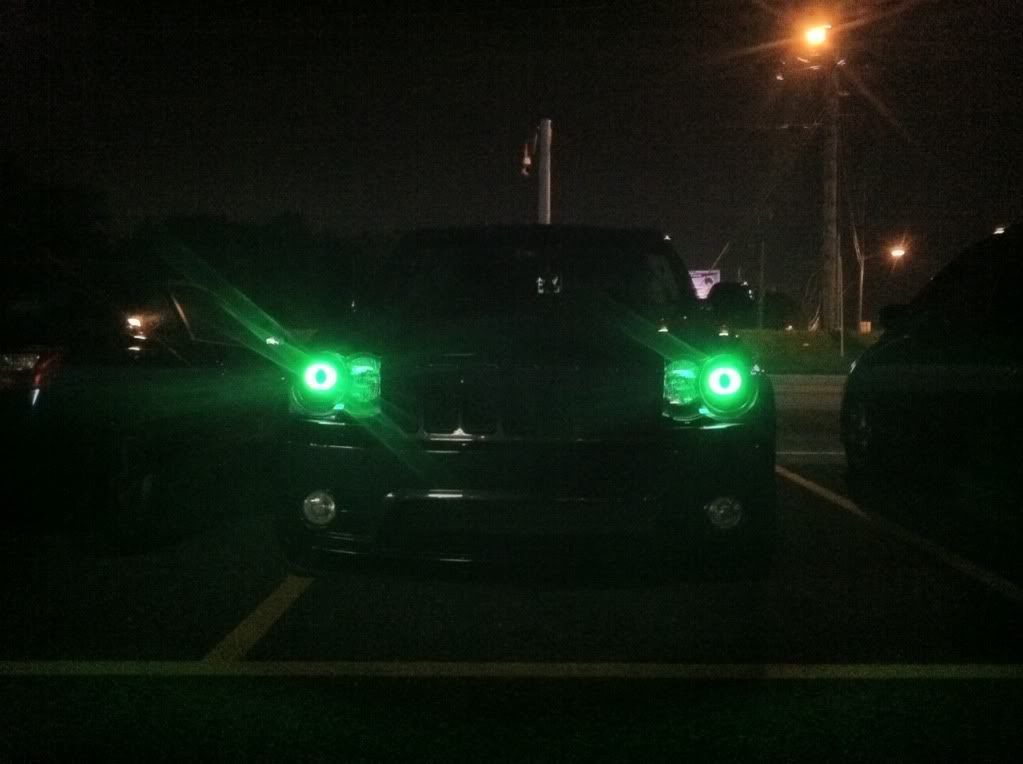 As you can see, there are several different settings I can enable for these headlights which are all controlled by a digital controller I also purchased from Dan. To give you a run down of my purchase I got:
DCSpecial headlights with Green LEDs around the projectors, LEDs behind the projectors, and LED Halos on the brights.
Headlights painted all black.
SRT cut in the side markers.
LED Switchback resistors.
6000K HID Fogs
I would definitely say the digital controller is an amazing option and the way to go with a multiple function LED setup including color shifting. It is really nice not having to cut up the dash for wiring/a switch but instead having all the wiring sit in the engine bay and have a wireless controller you can use from inside the cabin.
Some of the other settings I have on the controller besides switching what LEDs are on, is the ability for the LEDs to strobe/fade there are brightness settings etc. The abundant functionality settings of this remote are tough to learn as most are designated by colors (I am writing a cheat sheet haha) but totally worth it!
I will be writing a vendor review for Dan as he deserves the recognition that precedes him. The entire process of getting these together and shipped has been extremely easy and enjoyable; Dan's customer service is top notch and I would consider him a friend now as opposed to a seller/vendor. Thanks Dan, your work is top end art in my opinion.
I would also like to give a thanks to Xenon depot for supplying me the HIDs. They are incredible and very bright!
Enjoy!
P.S. all these pics were taken on my iPhone, I have pics on my GoPro but its back in NY right now while I'm in IL. When I get home I will upload them.