·
Straight Up Beast SON!!!
Hey guys,
Well hit the same AWD Dynojet today and did a few pulls to see how much I gained from installing a FRI Little Boy Cam (0*), SLP UD Pulley and Forged Pushrods.. I think hands down a Cam install is the best bang for the buck IMO...
FRI Little Boy FTMW!!!
Here are the Results!!!
All pulls were done with 93 Octane Mobil Gas with my street tune...
Baseline Stock Dyno run:
348.68 HP / 350.66 TQ (3rd gear pull)
Baseline with Headers installed:
369.40 HP / 365.35 TQ (3rd gear pull)
Baseline with FRI Little Boy Cam and SLP UD pulley:
402.78 HP / 392.22 TQ ( 3rd gear pull)
Baseline with FRI Littleboy Cam and SLP UD pulley:
378.85 HP / 380.91 TQ (4th Gear pull)
New Baseline added a Ported intake manny and 90 mm Throttlebody:
410.84 HP / 396.64 (3rd Gear pull) 9/27/12
Total gain just from adding the FRI Little Boy Cam and SLP UD Pulley:
33.38 HP / 26.87 TQ
Total gain from Stock Baseline to what I have now:
62.16 HP / 45.98 TQ
Total gained from a Ported intake and 90 mm Throttlebody:
8.06 HP / 4.42 TQ
3rd Gear Pulls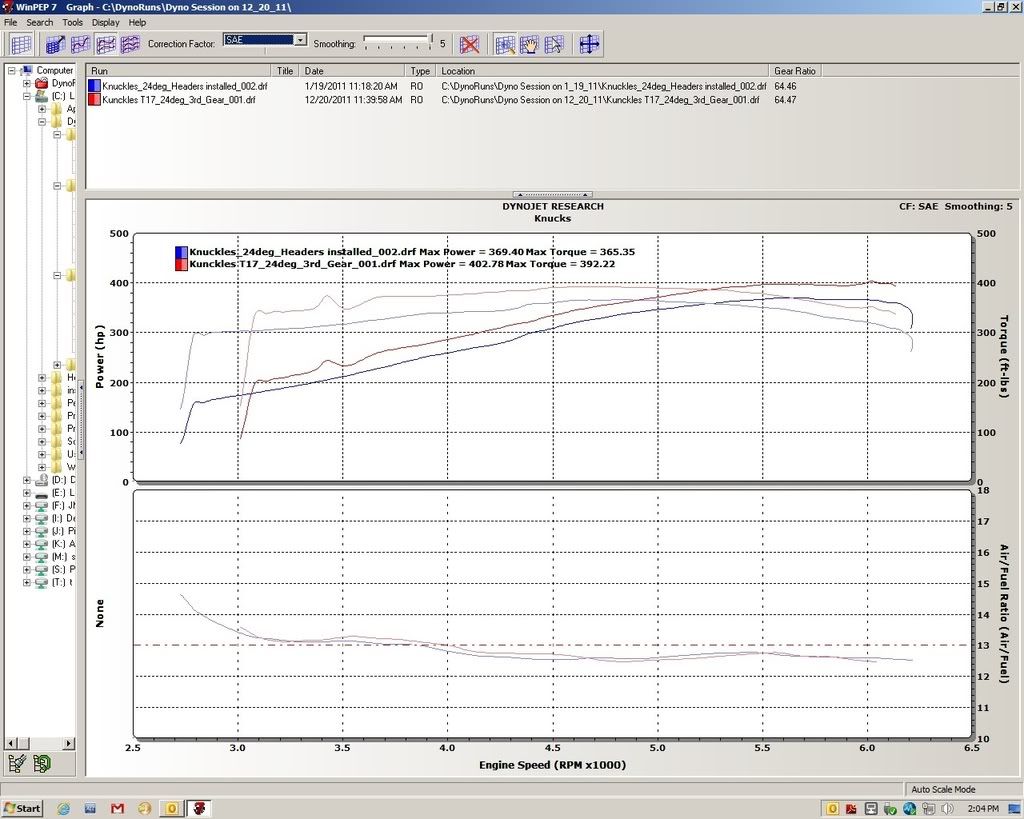 Stock Baseline, after SW Headers and Highflow cats installed, FRI Little Boy Cam, SLP UD Pulley, and Forged Pushrods all on one Dynosheet
4th Gear Pull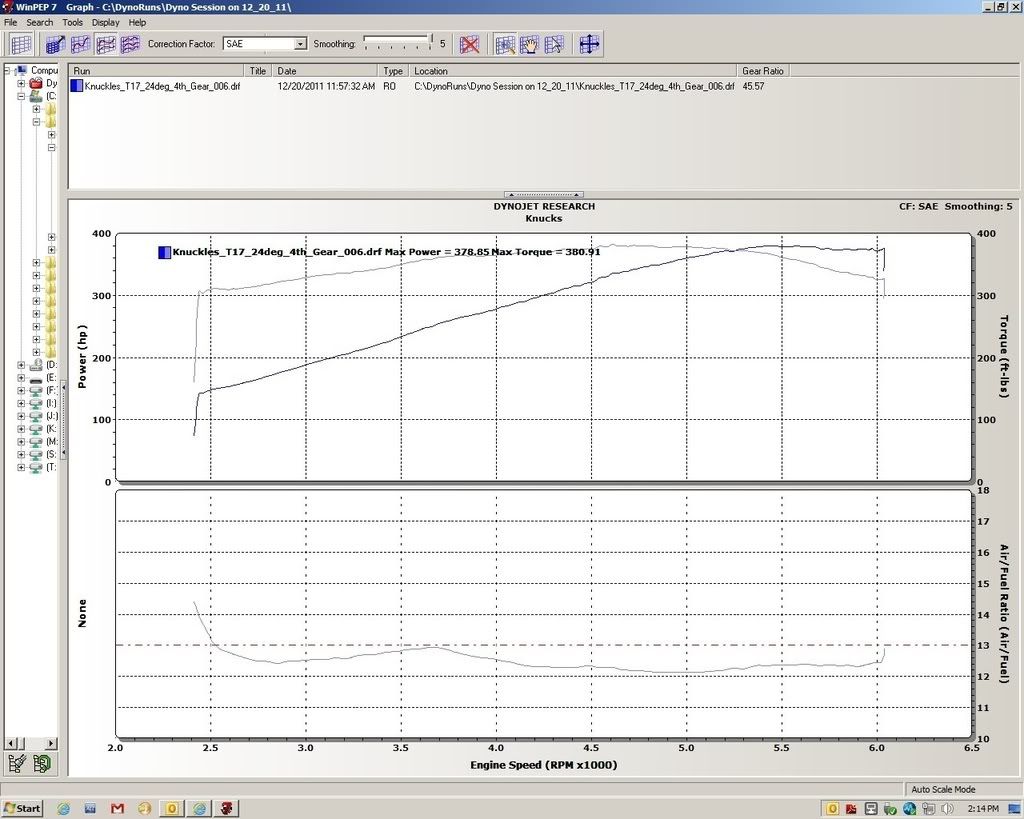 3rd Gear Pull after adding Ported Intake Manny and 90 mm Throttlebody