Discussion Starter
·
#1
·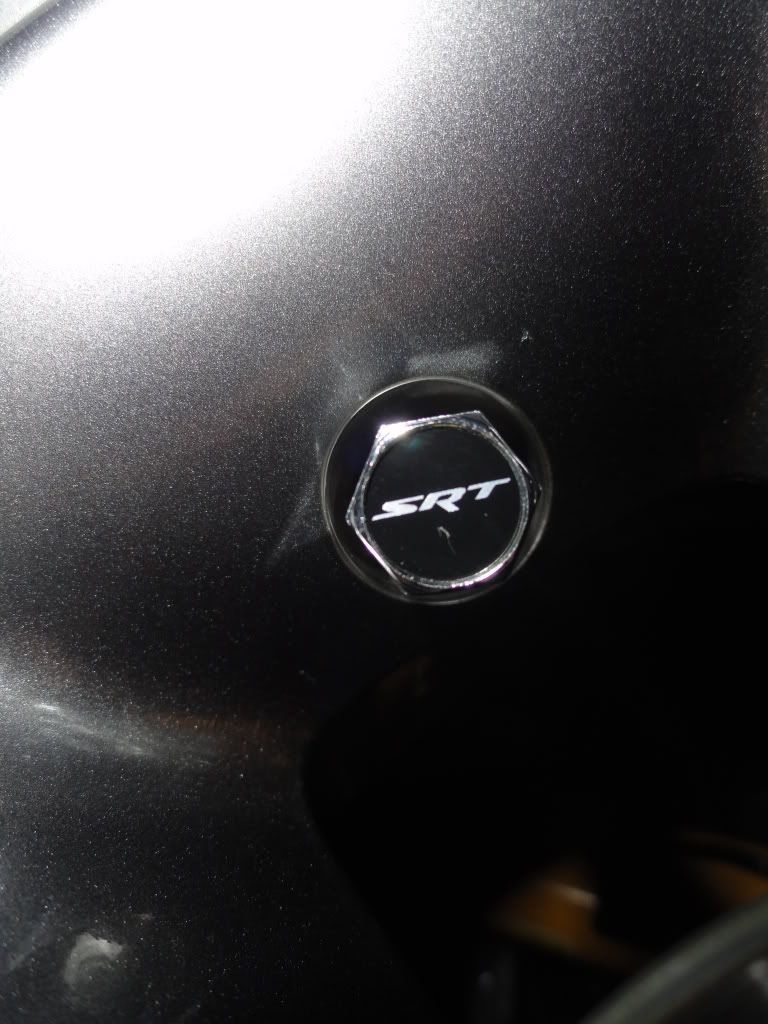 So this is my first mod and it should have been a simple one but anyone who knows about modding it can lead to other mods quickly.
I first liked the new valve stem covers right away until I drove my ride and noticed when I stopped, the SRT label wasn't horizontal to the ground on all four wheels, being the perfectionist that I am I set off into the unknown to fix this problem.
My first thought was to adjust and control wheel speed so that the SRT label would always be in the right position every time I stopped so I began with the on board computer. Armed with my trusty iphone a laser level,multi purpose leatherman and gorilla glue I was able to break the 128 bit encryption within 2 minutes (don't know what the big deal is Predator?) and through the apple app store developed a new app to control each individual wheel speed so no matter what speeds you encounter while moving all wheels are adjusted by the time you stop> simple enough huh. I have ownership of the new app and will make it available to forum members at a hefty discount of .01% all you have to do is sign waiver that I will not be held responsible for any law violations with the increased speed you will encounter. Now this new speed was an unexpected bonus yea pretty bad ass, I'm currently running high 9's at the track with ease, have several kills on the street daily including that thorn in our side the X5M ,ppfffftttt really? not even a player now and it started all with a simple mod........so along the way I developed my own CAI system with these same valve stem covers, on the drivers side front (thats where air filter is located for you newbs) I removed the guts of the valve stem and then proceeded to drill 1.5 inch hole on inside of tire closest to intake port so now cold air is drawn in through valve stem into tire the wheel spin forces the air into the intake area almost like a blower.....hmmm didn't realize to just now that I had supercharged with tuning....... so anyway you should see the formula for that project. wheel speed X air pressure X barometric humidity X throttle input /4 X 4 /4 oh well something like that......
Back to the garage for me, working on my next project.......simple window tint I wonder if I can decrease resistance with tint on outside of window hhmmmmmm:rofl: