I was so close the last time out,I heard about a rental @MIR and made sure I was there.Only got one 10.99 pass,and 7-8 11.0's.Brian BCM was driving on the 10.99 pass.My best driving it is an 11.05.Not bad for 330lbs.Jeep weighed 4895 with me in it and gas light on.No passenger seats.Best 60' was 1.50 which we hit 2x.Had a couple 1/8 passes in the 6.9range.Best 1/8 MPH was JUST shy of 100.I hit a new best 1/4 MPH @ Cecil the following day with 125.02 MPH (Me driving).
Made about 30 passes between both days,the Jeep didn't flinch.
I want to thank a few for without them,I wouldn't have a shot at what just happened.
Chrysler makes a hell of a product,beat the shit outta it when I'm on the track and issues are a minimum.Vortech for making a superior product and getting us what we wanted years ahead of the competition..(cough,cough,Procharger),
Joel for getting me a safe and potent tune and working with me when I became a pain in the ass!The guy is the best at what he does.Builder Bill for standing behind his products and building them to last!Those 60's wouldn't be happening without his converter and the tranny would have since failed without his tranny kit.Harrison,Chris and the Stage 6 crew for going above and beyond their call of duty on an outstanding fuel pump setup.
Mondo for the MS109.This guy gave me a pail of the stuff without batting an eye.He said here,go get those 10's.I was and still am astonished at the generousity and attitude of that guy,he's a real class act.Brian BCM for coming with me to MIR when no one else could,and getting my rig to those awesome numbers!
Lastly,everyone that already knew about this for all the kind words and loving support!This is what makes me love owning this vehicle,it's truly a brotherhood!!
Enough with the BS,on with the proof!
On the scale @MIR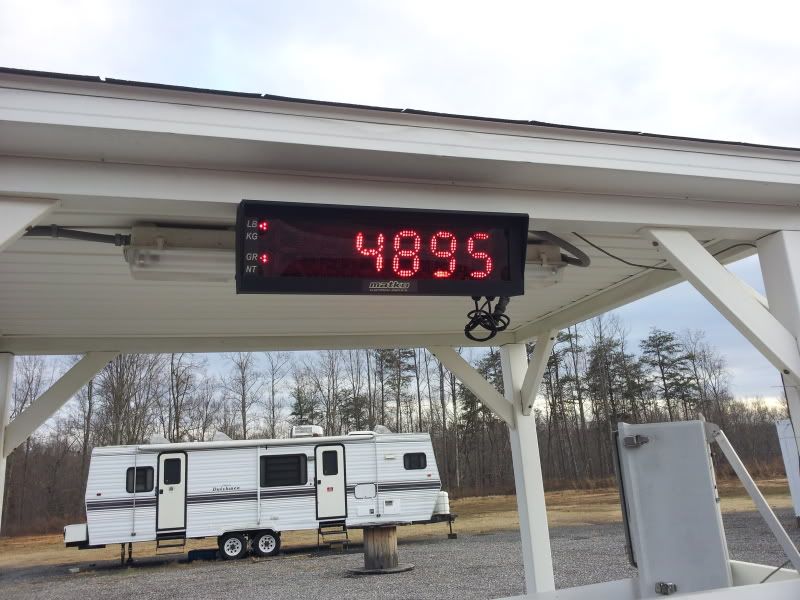 My PB at the wheel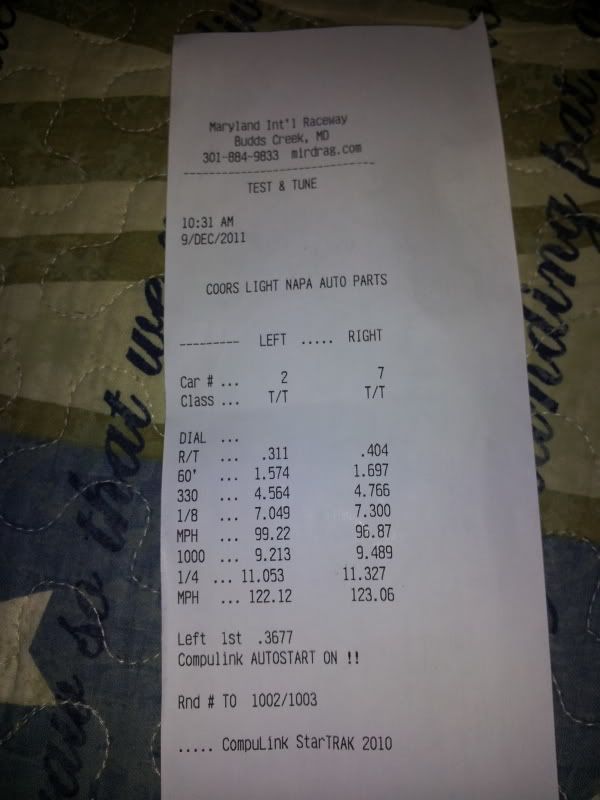 My best overall MPH
10.99!!!
1.50 60' Keoni,where you at??:silly:
Let off @ the 1/8th so I didn't get thrown off early,I kick myself in the ass for that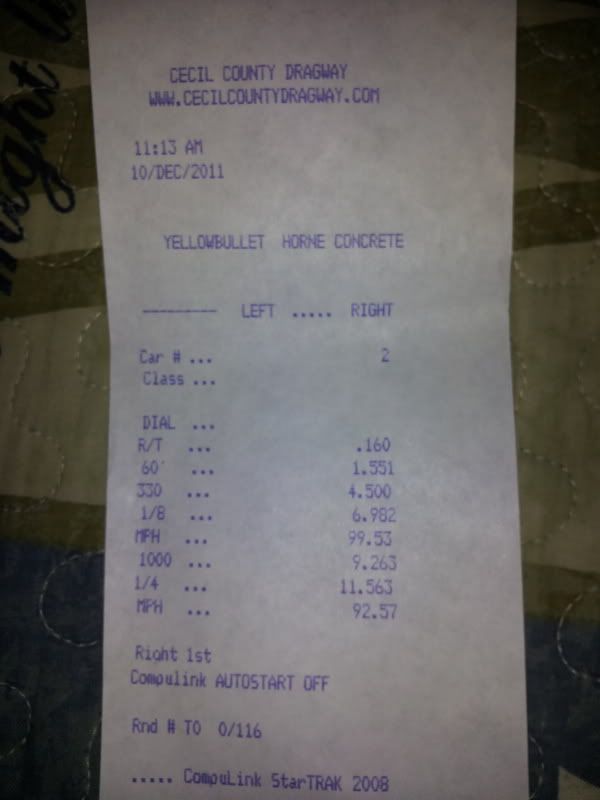 Another 1.50 60'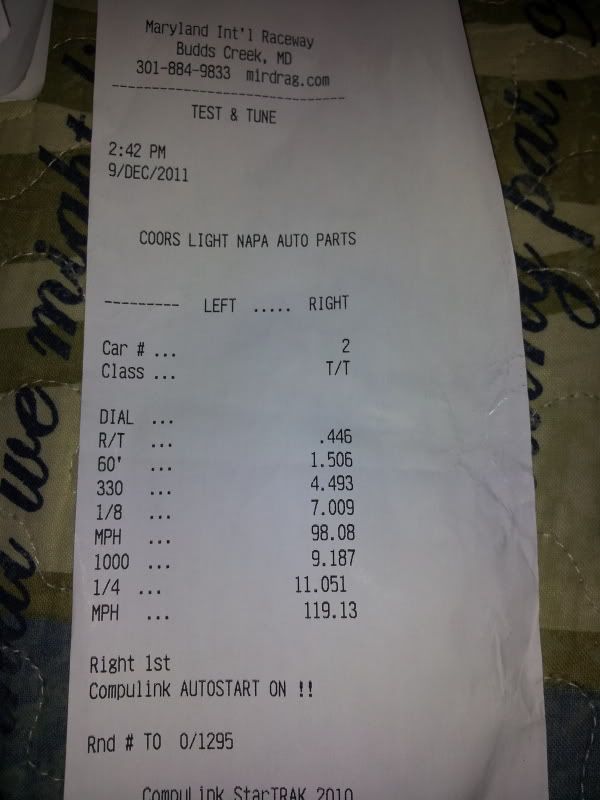 All day once the track started to stick