Year: 2004
Make: Mazda
Model: RX-8
Price: $8500
Mileage: 92000
Color: Brilliant Black
Private or Dealer Listing: Private Listing
Location (US State/Canada/Int): TX
I've got a 2004 RX-8 w/ manual transmission, 92k miles. The motor is blown, has a bad seal on the rear rotor. Surprisingly, the car runs, but I wouldn't drive it far. I have a TON ($12k +) of money sunk into this car.
Parts:
-Precision Turbo 62mm air-cooled, dual ball-bearing
-Greddy Type R Blow-off valve
-Greddy Profec-B II Boost Controller
-Tial 44mm external Waste Gate
-Exotic Speed midpipe
-Custom catback exhaust with Magnaflow Mufflers
-Custom Oil catch can and winshield washer reservoir
-Cobb AcessPort for tuning with custom tune from Secret Services
-Enkie ZR-1 18x8 wheels not a scratch on them, tires have at least 80% on them
-Pioneer DVD touch screen with Ipod adapter
-AEM Boost Gauge and Oil Press.
-Wide-band AFR gauge (I forget the brand)
-Walbro fuel pump
-Yellow P2 injectors (780cc I believe)
-Tanabe GF210 lowering springs
-tinted windows
-factory navigation!
-2 tone black and brown leather interior
-Brand new Red Top Optima battery ($300)
I have also put brand new coils on with MSD spark plug wires about 200 miles ago. I also had the rear trunk badges shaved off except the "RX8" was moved to the center and sprayed black. Very clean look.
This car just needs a new motor and front bumper (hit a traffic cone that was left in the middle of the highway).
Was putting down about 300rwhp when I dynoed it. Torque at 265 ft/lb at this weight, the car is fast. All on stock internal motor. I was beating new Camaro SS, Dodge Viper SRT-10 truck, Mustang GTs, etc.
I have a baby on the way and need another car now. No time or money to fix this. My loss is your gain.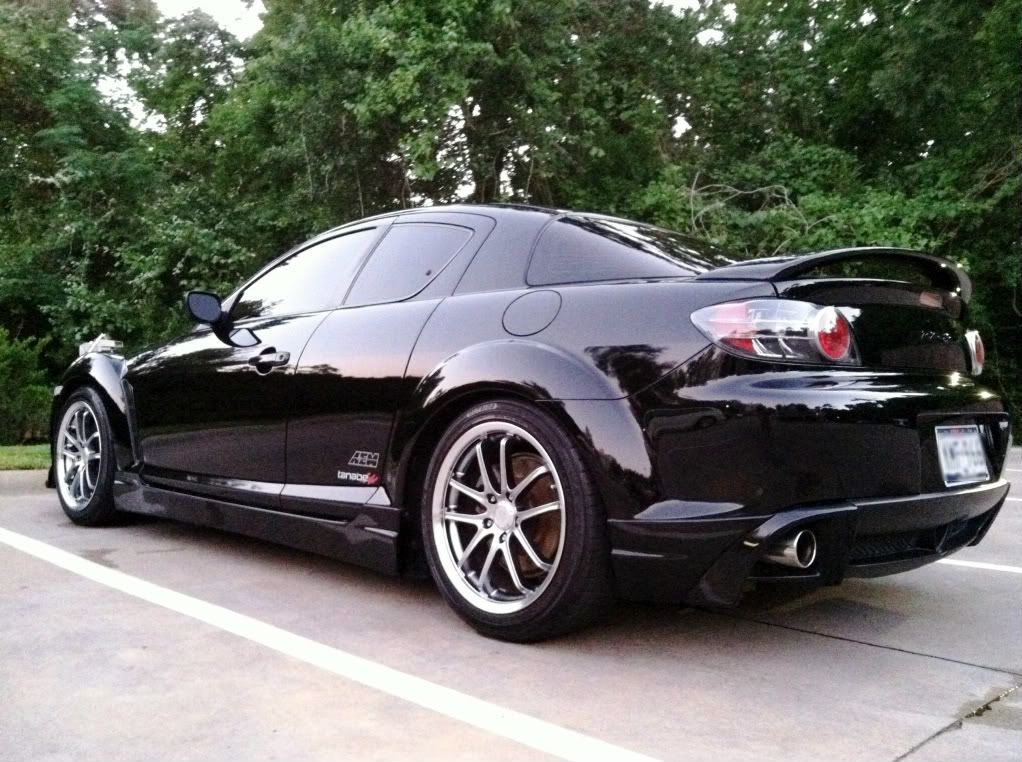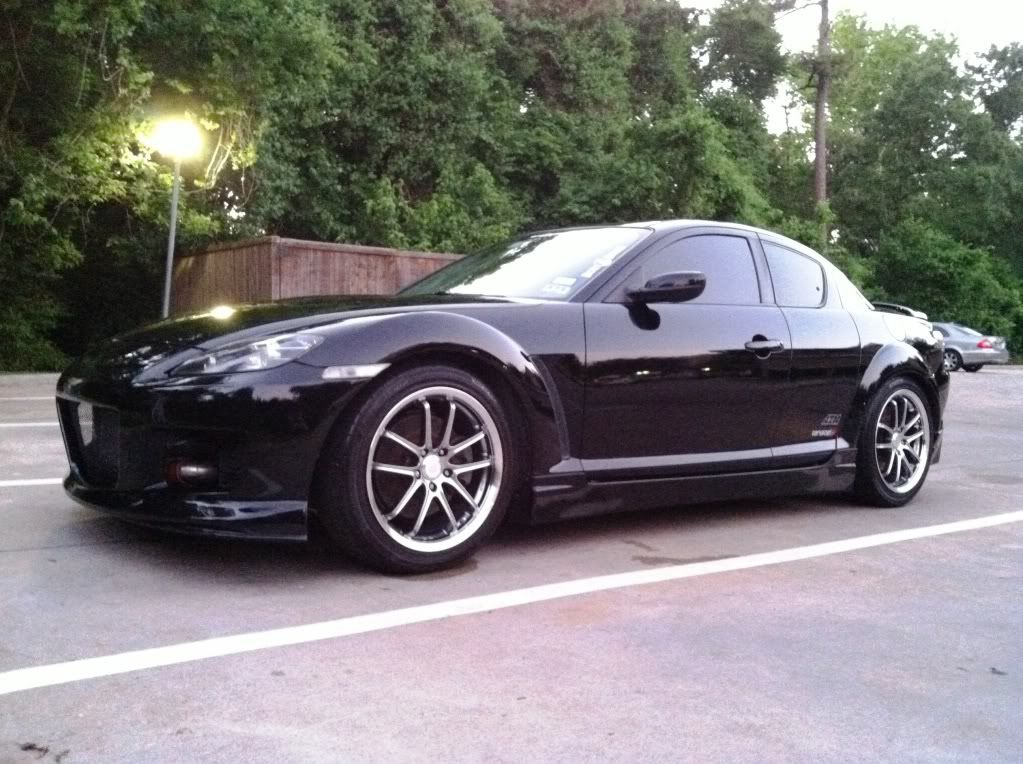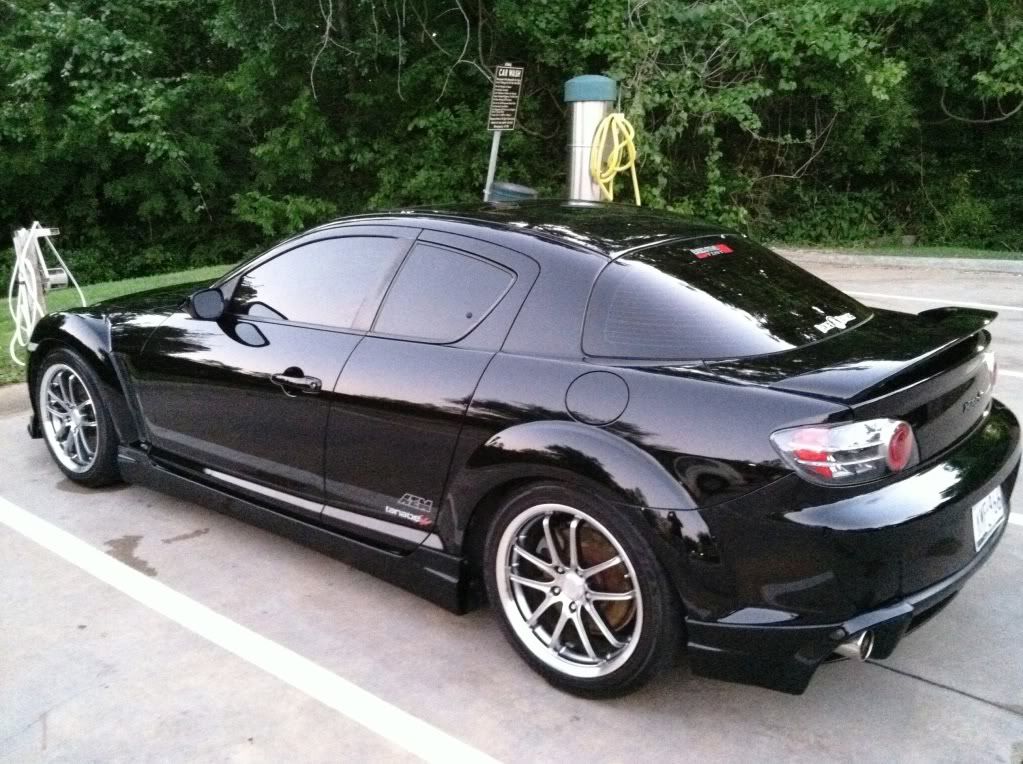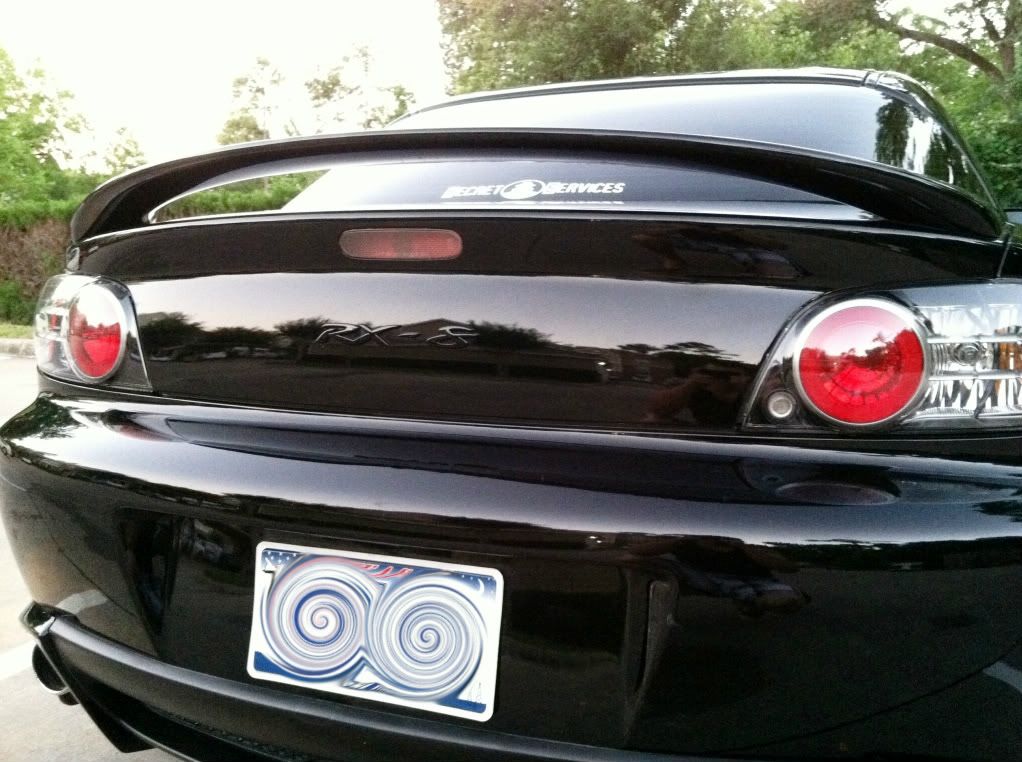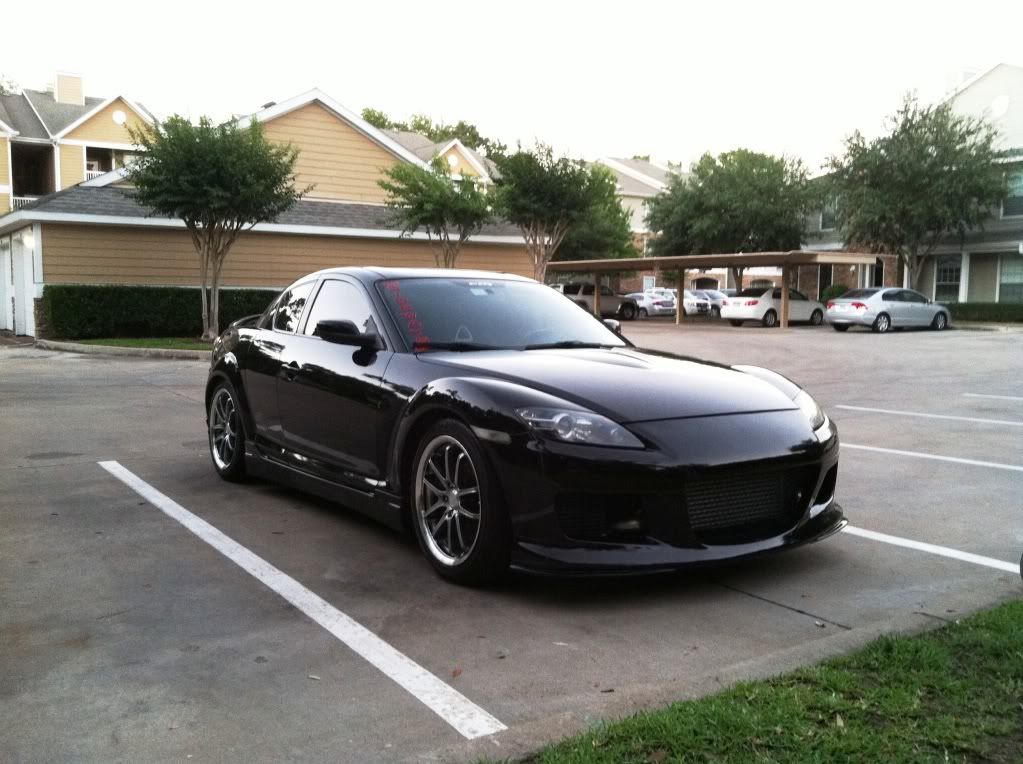 I've attached some additional pics. The bumper damage is shown here.