Elite Contributing Member
Join Date: Feb 2007
Posts: 4,955
Thanks: 307
Thanked 630 Times in 473 Posts
It sounds worse than it really is, just giving you the full story so you don't go in blind.
---
I'm BAAAAAAAACK....
2015 Billet Silver
past:
2012 300SRT
2009 Jeep SRT
2006 Charger SRT
Too many mods to list for each, so let's just say a lot was done over the years.
Yes, I'm on the 3 year plan...so 2018 better be a hellcat Jeep.
Elite Contributing Member
Join Date: Jul 2008
Location: Colorado
Posts: 2,639
Thanks: 581
Thanked 669 Times in 472 Posts
I appreciate it, that's why I figured I would ask. Better knowledge than ignorance.
Senior Contributing Member
Join Date: Nov 2012
Location: Farmington, Mn
Posts: 500
Thanks: 57
Thanked 109 Times in 76 Posts
Quote:
It was an Arrington 586 I think, but this sounds like way more of an undertaking than I'm willing to do now as I've only had the rig for 2 weeks. Maybe summertime, was curious and curiosity almost killed the wallet .
Hey the time frame you owned it has nothing to do with having the mod bug, sometimes it may get the best of you, but it's a good little pet to have, you feed it and care for it it wil take care of you
I have owned my rig for 3 weeks/550 miles and already yanking the motor!
and yes I am very broke!
---
The first F1C jeep, Now on facebook, Go check it out -->>>>
www.facebook.com/HannibalSRT8
Minnesota Users look here ---->.
http://www.cherokeesrt8.com/forums/s...ad.php?t=76233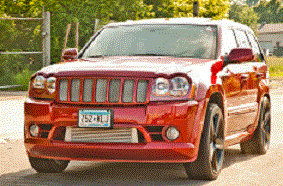 SRT stands for = Sexy Red Truck