Major Contributing Member
Join Date: Dec 2010
Location: Chi-Town burbs
Posts: 1,707
Thanks: 659
Thanked 677 Times in 417 Posts
Did the weenie braille battery and worked year round until I put the D1SC on.
Went with autozone Optima Red. and comes with hold downs. all good again.
---
2009 Modern Blue
SOLD
06 Flat Graphite wrap, 142,000 mile daily driver!
Forged 6.1, VREDS
ET.....10.61
mph..130.98
60ft..1.61
76mm CompTurbo
Special thanks to ebay
[/COLOR]DaToonA ain't Frikn around.....
http://youtu.be/f9FxOqs2Xx8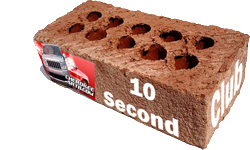 Senior Contributing Member
Join Date: Sep 2010
Location: Dripping Springs, TX
Posts: 921
Thanks: 36
Thanked 77 Times in 55 Posts
There's no 'best' battery. That being said, I went with an Optima Redtop when my stock battery died this past year.
---
2012 Ford Raptor - Oxford White, SCT Tuner, 5-star tuned.
Sold: 2008 Jeep SRT8. Bwoody intake, Diablo Johan tuned.
Elite Contributing Member
I have the Red Top in my old New Yorker that spends most of its life in the garage. Best battery I've ever had. I'll be replacing my stock Jeep battery with one of those when it dies.
---
'09 Brilliant Black, all options, dual Kicker Sub, ambient interior lighting kit, cabin filter, Escort 9500ix w/Stealth mirror cord, Blendmount mirror mount & ZR4 Shifters, Mopar PDA holder, Weathertech Mats w/SRT Logos, Mopar CAI, BT Catch Can w/underhood dress up kit, Jeep rear cargo tray, HID fogs w/functioning rear fogs, shorty 8" black antenna, 6.1 Hemi Badges (fenders), SRT8 badges (doors), Intune & Johan Tune
| | |
| --- | --- |
| The Following User Says Thank You to ASLEEPER For This Useful Post: | |
Senior Member
Join Date: Dec 2010
Location: Northern VA
Posts: 187
Thanks: 12
Thanked 8 Times in 8 Posts
Has anybody installed one of these in our truck? Wondering which one folks have used. Their website doesn't show an option for the Cherokees.
Sent from my iPhone using
AutoGuide.com Free App
Senior Contributing Member
Join Date: Jun 2007
Location: Vancouver, BC, Canada
Posts: 532
Thanks: 7
Thanked 56 Times in 51 Posts
Replaced mine last week. Wanted to stay OEM but didn't want white so I went with an AC Delco. Black. Direct replacement in terms of fit. $180 with my discount at Lordco
---
CAI / Eibachs / Billet Tech Catch Can / FR 22s with 265-315 Vreds / R1 Drilled & Slotted Rotors / StopTech Pads / 6000K HIDs in Lows & Fogs / Leather-Carbon Steering Wheel / Shorty Antenna/ Squigmang's Wheel & Shifter Decals / Engraved Dead Pedal / SRT Sills / Debadged / Lower Grill Emblem/ 50% Front Tint / 08+ E-brake Handle / Weather Tech[/I]
Lifetime Premium Member
Join Date: Sep 2007
Location: Laurel, MD
Posts: 1,134
Thanks: 75
Thanked 49 Times in 46 Posts
I have a Red Top because of my 1100 watt sound system. It's been just find since installed.
Roll Out!!
Sent from my iPhone using
AutoGuide.com App
---
KING MOTORSPORTS Magic!!
Ported Intake-PWR Heads-90mm TB-Custom Grind Cam-Dominator Converter-SW Headers-Custom KMS CAI-Borla S--R1 Rotors-Custom tuned by DK-Custom Carbon Fiber Wrap-Powder Coating-Custom Paint
Roll Out!!
[SIGPIC][/SIGPIC]
Senior Member
Join Date: Feb 2012
Location: Laughlin Nv.
Posts: 208
Thanks: 1
Thanked 15 Times in 15 Posts
---
Borla S Exhaust/Mopar CAI/Tinted Windows/Nitto's 420s/Black Out Headlights/SilverStars/Rear Spoiler/SRT Door Sills F/R/SRT8 Wheel/Stick Badge/Tinted Tails/3rd Brake/OEM Smoke Fog Light/Drill-Slot Rotors/3M Carbon Interior/Exterior Trim Blk/SRT Window Banner/BT Engine Goodies/Switchbacks/Catch Can
Senior Member
Join Date: Jun 2012
Location: Pensacola, FL
Posts: 444
Thanks: 95
Thanked 93 Times in 69 Posts
Those are very cool...but the price of admission needs to drop before I can justify getting one. Maybe on a boat when a single is applicable could I see spending the coin since Tow Boat USA is about $500 per hour...lol. Good stuff!
---
2008 Silver SRT | Procharger D1SC-H | Tooned! | Some other stuff as well...
Senior Member
Join Date: Dec 2010
Location: Northern VA
Posts: 187
Thanks: 12
Thanked 8 Times in 8 Posts
Picture of my new RedTop 34R.
I wish there was an automobile application for the BlueTop to stay with my under hood theme.
I replaced the key fob battery at the same time for good measure...
Sent from
AutoGuide.com Free App
Elite Contributing Member
Join Date: Sep 2006
Location: Brooklyn NY
Posts: 2,818
Thanks: 22
Thanked 58 Times in 37 Posts
My Optima Red 34R lasted 3 years. Just put in the Optima Yellow 34-78 today. I often play the radio with the motor off when washing; hoping the Yellow's deep cycle capability will let the battery last longer.
---
07 Jeep SRT8 // KooKs LT Headers, 1 7/8" / Hi-Flo Cats / Borla S / Volant
Similar Threads
Thread
Thread Starter
Forum
Replies
Last Post
Battery tender vs. disconnecting battery

PhillyJeep

WK1 SRT8 General Discussion

14

01-04-2013

05:06 PM

new battery?!?!

NVMYSRT8

WK1 SRT8 General Discussion

6

09-13-2012

08:21 AM

Battery?

Crookster777

WK1 SRT8 General Discussion

5

09-03-2012

09:03 PM

Battery

MSCWolverine

WK1 Troubleshooting / Problems Discussion / Dealer Service

3

02-05-2012

08:36 PM

Dead Battery/Battery Light On

VETE8R

WK1 Troubleshooting / Problems Discussion / Dealer Service

5

06-12-2011

02:15 PM