Super Moderator
Join Date: Mar 2006
Location: Addison, IL
Posts: 10,619
Thanks: 1,054
Thanked 1,876 Times in 1,364 Posts
Quote:
hrmm. So how worried should I be?
Very .
---
Chad
(06
Inferno Red
GC SRT8)
PWR 6.3L
,
PWR Apache Heads, Stage6 76 mm Turbo, Stage6
Fuel Pump
,
SHR NAG1-HTCr
,
PI 2400 TQ Converter
,
ATI Flex Plate
,
BC Coil Overs
,
Wilwood TC6R calipers,
Kooks Headers, Mopar exhaust, MM 85mm T-body, Jerseyboy CMR, Bwoody Sway Links, R1 Concepts F Slot & Dimp, R StopTech Pads, Earls Trans Cooler, TLS Rear Fog Harness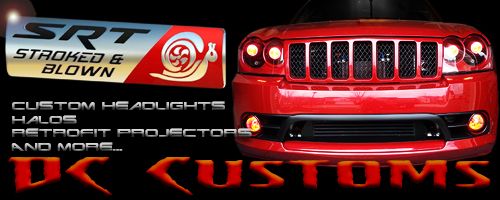 Senior Contributing Member
Join Date: Nov 2012
Location: Farmington, Mn
Posts: 500
Thanks: 57
Thanked 109 Times in 76 Posts
Brought it into a buddy's shop, Texas Direct Auto wanted me to avoid the dealership and take it to a ASE certified shop. They are writing a estimate for a long block replacement and sending it to TDA, I hope to hear back from them by noon tomorrow. He wanted to send the estimate for the full long block being that there is possible damage to the underside of the head and also, that is what I am pushing for. Also spoke to him and may be able to have him order a performance short block on their dime. But I have a feeling that this will not be a easy task, no matter witch direction it goes. Now it just seems like a bit of a waiting game.

Anyone have any experience with a dealer warranty and if any lawyers had to be involved? I wouldn't mind calling one for some advice.
Senior Contributing Member
Join Date: Nov 2012
Location: Farmington, Mn
Posts: 500
Thanks: 57
Thanked 109 Times in 76 Posts
Yeah heard back from the douche. he said the dealer warranty caps at 2k. that is a a pretty shit answer. He stated only recourse that is to buy back the jeep from me. and now that it is documented that the extended warranty that I bought will refuse the repair costs beacuse it does not come in effect until 30 days after.

He also stated to me on the phone that the check engine light that was on before I took ownership was a "OLD" code for cylinder 1 misfire? I guess there is a seceret memory bank that stores OLD codes, some one set me straight if this is the case but was a BS statment.
---
The first F1C jeep, Now on facebook, Go check it out -->>>>
www.facebook.com/HannibalSRT8
Minnesota Users look here ---->.
http://www.cherokeesrt8.com/forums/s...ad.php?t=76233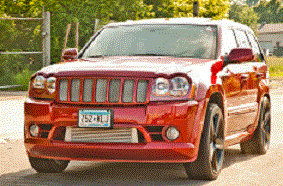 SRT stands for = Sexy Red Truck
PWR - Boosted & Stroked
Join Date: Apr 2010
Posts: 8,565
Thanks: 2,043
Thanked 1,548 Times in 1,212 Posts
That sucks man, hope everything works out for you.
Here is a section from wkjeeps about codes.
Erasing codes:
After three good trips the MIL is extinguished and the Task Manager automatically switches the trip counter to a warm-up cycle counter. DTCs are automatically erased following 40 warm-up cycles if the component does not fail again. DTCs can be erased anytime with a DRB III. Erasing the DTC with the DRB III erases all OBD II information. The DRB III automatically displays a warning that erasing the DTC will also erase all OBD II monitor data. This includes all counter information for warm-up cycles, trips and Freeze Frame.
A link to where this came from.
http://www.wkjeeps.com/trouble_codes.htm
---
Senior Contributing Member
Join Date: Mar 2011
Location: Long Island
Posts: 970
Thanks: 18
Thanked 102 Times in 77 Posts
Lemon law? I'm sure you could also take some sort of legal action
Sent from my iPhone using
AutoGuide.com App
---
2007 Silver Jeep SRT8...that's all you need to know
Super Moderator
Join Date: Mar 2006
Location: Addison, IL
Posts: 10,619
Thanks: 1,054
Thanked 1,876 Times in 1,364 Posts
If the light was on before you bought it, he sold you a damaged Jeep. Give it back to whoever you bought it from.
Senior Contributing Member
Join Date: Nov 2012
Location: Farmington, Mn
Posts: 500
Thanks: 57
Thanked 109 Times in 76 Posts
yep would love to, but they are refusing to pay return shipping. But hey it's only 1196 miles

have to keep the slander quiet until I get this figured out. I am sure you all assume how I feel about them at the moment.