Exciting times guys!! We have our next Cars and Coffee event on Sat. Feb 16th from 8:00 to 11:00 at Texas Roadhouse in Lafayette, La. on the corner of Ambassador Caffery and Johnston. Lil Chubs will be there serving breakfast foods and coffee and we will be able to use the facilities at the roadhouse and then they will start serving food at 11:00. Please try to attend as we are expecting a 100+ car turn out for the event!! Last time we had 45-50 cars with just 3 days notice so I think we can do this!
Please sign up for the event on our facebook page..
https://www.facebook.com/PrestigePerformancellc
thank you! Jim
---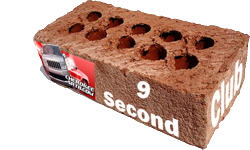 9 sec slip
by
prestigeperformance52
, on Flickr
just a reminder, Coffee and Cars is this Saturday the 16th in Lafayette! We may have over 150 cars coming! Baton Rouge and Lake Charles peeps are attending too so it should be BIG!!
We really need to have 1 Louisiana thread so this will be my last post here and then all future posts will be in the LASRTs thread to make this easier. ty!
Coffee and cars was HUGE as we had over 130 cars and pretty much ran out of space. We will be moving to a larger location for Aprils event! My tuner drove his 2,000+ twin turbo orange mustang to the event and it has wheelie bars and a chute on the back!! HA
check out our facebook page for pics!
http://www.facebook.com/PrestigePerformancellc