The Traveler
Join Date: Dec 2010
Location: Dallas, TX
Posts: 5,254
Thanks: 477
Thanked 676 Times in 522 Posts
Quote:
Why aren't the 2013's included? Its the same damn truck isnt it?
I believe it's software related. I don't think Diablo has got their hands on a 2013 Jeep yet to figure it out. It should be a simple issues to resolve, they probably just need a 2013 in the shop for a day. The tuning was developed on a 2012. Mostly the same truck, but obviously some software differences.
---
Zac
2012 WK2 SRT8 Mineral Gray | BT Catch Can | BT Underhood Goodies | Painted Engine Bay | Bwoody CAI | Custom Washer Setup | Shaved Jeep/Color Matched Liftgate Brow| Chrome Delete | Debadge-ReBadged | 5% Tint All Around | 78% Windshield Tint | Passport 9500ix | TLS Rear Fogs | 5k HID Fogs | 6k LED Running Lights | 8k Bi-Xenon | 6K LED Plate Lights | 6k Interior LED Swap | Borla ATAK | WK1 Borla Reso Swap | Matching eBrake Pedal | Trinity | Modified DS 93 Tune
SOLD 2007 Silver Jeep SRT8
Premium Member
Join Date: Jul 2011
Location: sydney Australia
Posts: 858
Thanks: 584
Thanked 257 Times in 197 Posts
Aussies,, you do realise you have a diablo dealer in sydney. all questions could of been answered before you even bought the units.
i know , because im the dealer.
regards
Manny
---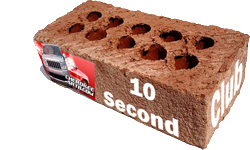 930rwhp pump unleaded 93oct .... that is all
0-1000m in 17.8 sec @ 295kmh
quarter mile to come soon
Junior Member
Join Date: Aug 2013
Location: Melbourne Australia
Posts: 6
Thanks: 0
Thanked 0 Times in 0 Posts
Diablo Dealer Melbourne Australia?
---
Is there a Diablo dealer/tuner in Melbourne Australia
Senior Member
Join Date: Dec 2012
Location: Melbourne, AU
Posts: 200
Thanks: 116
Thanked 12 Times in 10 Posts
Quote:
Vincent, just to clarify - Even though our SRTs are built & delivered in 2012 (which is why they are considered 2012 from the perspective of registration, insurance etc), they are 2013 model in specification. There are few noticeable changes, but make sure this is clear whenever ordering parts or servicing. Cheers
Cheers Deano. I haven't been on the forum for a while. And yet I just found out not long ago about our "2013" Jeeps. So now we are still waiting for the tune from DS. My trinity has got covered by dust now bro!
Sent from
AutoGuide.com App