Junior Member
Join Date: Jul 2011
Location: Detroit, Mi
Posts: 4
Thanks: 0
Thanked 0 Times in 0 Posts
Quote:
Then this may really make you crazy. My kids wash moms car 2 times a year. Once in the spring and once in the summer. The wheels in the pictures are stock. Not blacked-out aftermarket wheels. When I had to replace the front tires, the tire guy seemed very disappointed and told my wife that she should really take better care of the wheels. To which my wife replied, "I have less of a chance getting stopped with a dirty car rather than a glistening one"...
WOW!!! Just saying...
I haven't washed my 01 since early July. But, its garage kept under a cover and has only driven about 150 miles since July. Keep it clean!
Dave
---
Weekend Toy: 2001 Ford Lightning #186 Silver: Intake, Tuned, Catback, Ported Eaton w/ silencer holes filled, D/S Loop, Lowered 1"/2", Nitto 555 tires, Functional shaker hood, Custom Pinstriping. 4lb lower in the garage.


Daily Driver: 1994 Ford Lightning #646 Black: Long tubes into Flowmasters... Slow
---
Last edited by Dave88; 09-22-2011 at

09:14 PM

.
Junior Member
Join Date: Apr 2012
Posts: 6
Thanks: 0
Thanked 0 Times in 0 Posts
Wash twice a week
wax once a month (every two weeks if you live in say fl/cali)
claybar every three months
Super Moderator
Join Date: Apr 2007
Location: NOLA
Posts: 3,751
Thanks: 426
Thanked 318 Times in 204 Posts
not often enough. I did just get a nice detail, but they left some of the white residue in a few spots. I used the Turtle Wax Black box on the Jeep and was very pleased with the results. Really liked that it didn't leave a white residue on the trim, obviously. Pretty easy coming off. Enjoyed the product.
I did win Best SRT8 Powered vehicle at the Mopars at the Lake in our local Mopar club's annual meet.
Trophy and all so something worked.
---
Five Door League...
Major Contributing Member
Join Date: Dec 2010
Location: Chi-Town burbs
Posts: 1,707
Thanks: 659
Thanked 677 Times in 417 Posts
I've got a monthly wash club card a Fullers for their ultimate wash and go there
at least 4 times weekly. When the paint washes off I'm gonna wrap in flat black.
---
2009 Modern Blue
SOLD
06 Flat Graphite wrap, 142,000 mile daily driver!
Forged 6.1, VREDS
ET.....10.61
mph..130.98
60ft..1.61
76mm CompTurbo
Special thanks to ebay
[/COLOR]DaToonA ain't Frikn around.....
http://youtu.be/f9FxOqs2Xx8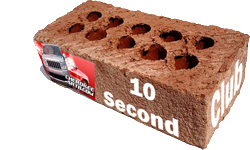 Lifetime Premium Member
Join Date: Sep 2007
Location: Laurel, MD
Posts: 1,134
Thanks: 75
Thanked 49 Times in 46 Posts
I try to at least twice a week. I always check the weather.

Roll Out!!
---
KING MOTORSPORTS Magic!!
Ported Intake-PWR Heads-90mm TB-Custom Grind Cam-Dominator Converter-SW Headers-Custom KMS CAI-Borla S--R1 Rotors-Custom tuned by DK-Custom Carbon Fiber Wrap-Powder Coating-Custom Paint
Roll Out!!
[SIGPIC][/SIGPIC]
I wash the 300 once / week and sometimes every other depending on how dirty it gets. It's silver, so a great color for DD. I typically spend my time with washing, spray detail, tires, interior...so it takes me forever. 4 vehichles and I'm the only one washing them is a constant chore. Seems like I'm always washing a car on the weekend...

The Jeep and Viper are parked in the garage and are always clean. They aren't daily driven, so I only wash them once or twice / month (if that).

The DD Acura 3.2 TL hasn't been washed all year and I don't think I've ever waxed it. It's a light blue / grey color and hides dirt well. It's supposed to rain today...so I'll count that as a wash...LOL! I can't stand a dirty vehicle either, but let it slide for the Ac.
---
2015 Challenger Hellcat - Sublime, A8, red belts, NAV
2007 Jeep GC SRT8 - Blackend
2005 300C SRT8 - Silver
2001 Dodge Viper GTS - Race Yellow on 360 Forged
---
Last edited by Next Phase; 04-19-2012 at

08:22 AM

.
Senior Contributing Member
Join Date: Dec 2009
Location: Dirty Jersey
Posts: 734
Thanks: 5
Thanked 21 Times in 21 Posts
Granted your wifes intention was in the right place but car washes will destroy your paint.

I ONR the Jeep about twice a week and apply sealant about once every 8-12 weeks.

I've never taken it though a car wash and beacuse of this my paint is still near perfect and i've never had to polish it.
---
2015 Audi S4
10 BMW X5M
09 GTR....1080whp
10 GC SRT8....375AWHP....SOLD
Deez
If my jeep moves it gets washed. I walk to work but it's kept in an underground parking garage (lots of dust). Washed a bare minimum of twice a week. Never waxed it to be perfectly honest. That's not something I have ever done but maybe I should!.
---
PWR 393, Procharged D-1 @ 6 psi.
Junior Member
Join Date: Apr 2012
Location: long island N.Y.
Posts: 2
Thanks: 0
Thanked 0 Times in 0 Posts
justbhappy
---
I have a new srt8 in Grey it gets dirty fast. Maybe once a week I take it to the car wash and use colinite sealer wax twice a year on it. The brake dust on the front brakes builds up in one hour, nothing I can do.
Elite Contributing Member
Join Date: Sep 2006
Location: Brooklyn NY
Posts: 2,818
Thanks: 22
Thanked 58 Times in 37 Posts
wash once a month, spray detail once or twice a month, wax once or twice a year. clay / compound as needed.

this regimen seems to work well: people don't believe me when i tell them the rig is 6 years old.
---
07 Jeep SRT8 // KooKs LT Headers, 1 7/8" / Hi-Flo Cats / Borla S / Volant
---
Last edited by promo718; 05-01-2012 at

01:31 PM

.
Similar Threads
Thread
Thread Starter
Forum
Replies
Last Post
Her first wash

SammySRT8

Pics & Video Showoff Section

33

06-17-2009

09:41 PM

Why wash it yourself.....

RoKDoG

Pics & Video Showoff Section

3

05-17-2009

03:06 PM

Car Wash Ban

mandan007

WK1 SRT8 General Discussion

12

09-18-2008

02:33 PM

I wash better than Ace

CentralTexHemi

Pics & Video Showoff Section

22

06-10-2008

08:56 PM

What to wash with?

BLKSRTEIGHT

WK1 SRT8 General Discussion

7

07-20-2007

02:25 PM