Junior Member
Join Date: Nov 2012
Posts: 28
Thanks: 2
Thanked 15 Times in 3 Posts
22x9 vs 22x9.5 vs 22x10 rim sizes
---
Will all of these fit all around? Is it better to stagger? Does stagger matter since it's AWD?
Sorry I've been a longtime lurker, but just started posting.
I'm assuimg the 22x10 won't all around, but what about the 9.5?
I have a 2010 model. Thanks!
Elite Contributing Member
Join Date: Apr 2008
Location: Glen Burnie,MD
Posts: 2,763
Thanks: 307
Thanked 206 Times in 134 Posts
I fit 22x10 with 315/30/22 on the front with a 3/16" spacer and longer studs. With a smaller tire it would probably not rub without a spacer.

Sent from my SAMSUNG-SGH-I317 using AutoGuide.Com Free App
---
Whipple Powered..10.90..125.04..1.49 60'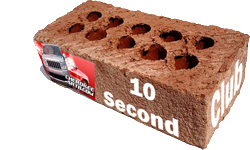 Premium Member
Join Date: Sep 2007
Location: Boogey Down Bronx USA
Posts: 1
Thanks: 0
Thanked 0 Times in 0 Posts
Longer Studs
---
Where can I find longer wheel studs that will fit my 2006 Jeep GC SRT8?