Senior Member
Join Date: Jan 2012
Location: West Bloomfield, MI
Posts: 151
Thanks: 34
Thanked 11 Times in 11 Posts
Haha, classic. Love pranks that don't actually harm anyone or anything, well done.
---
Ryan (a.k.a. OZ)
Black 2009 GC SRT8, PVD rims, Billet SRT8 shifter, shorty antenna, reso delete and new 4" tips, BT under hood package, Llyods SRT8 embroidered mats, 180F t-stat, Mopar CAI, BT catch can, Diablosport InTune w/ 91 Octane CAI tune installed, JEEP badging delete, full tints, blue neon front and rear ambient lighting.
Has Been
Join Date: Apr 2009
Location: Saint Louis
Posts: 8,469
Thanks: 905
Thanked 1,578 Times in 1,003 Posts
Elite Contributing Member
Join Date: May 2012
Location: White Marsh, MD
Posts: 2,583
Thanks: 561
Thanked 401 Times in 336 Posts
Senior Contributing Member
Join Date: Apr 2010
Location: North Jersey
Posts: 964
Thanks: 397
Thanked 64 Times in 64 Posts
That is awesome! what a classic! and they did a good job too
---
2010 WK1 SRT8: Brilliant Black sold...
2006 wk1SRT8: Sold
1986 BMW 635CSI - Sunday toy
2010 Ford F-150 XLT super crew Work truck

Mods: Tuned by the TOONA
--Corsa exhaust/5''Bqwick tips
--
Mopar CAI
-- Billet Tech Catch Can--180 T-STAT--
Stoptech break pads
--
custom 1 off sidemoldings
-Shorty Antenna--Stillens--Rear Fogs Wired--hid fogs 6k--Tints 30%-debadged--hideaway front plate--stant cap--chrome delete
Quote:
That is awesome! what a classic! and they did a good job too
Yah seriously women were involved in this prank. The seems are hidden and it looks way to good to be the work of a man (except YYCSRT8
).
---
PWR 393, Procharged D-1 @ 6 psi.
The Traveler
Join Date: Dec 2010
Location: Dallas, TX
Posts: 5,254
Thanks: 477
Thanked 676 Times in 522 Posts
---
Zac
2012 WK2 SRT8 Mineral Gray | BT Catch Can | BT Underhood Goodies | Painted Engine Bay | Bwoody CAI | Custom Washer Setup | Shaved Jeep/Color Matched Liftgate Brow| Chrome Delete | Debadge-ReBadged | 5% Tint All Around | 78% Windshield Tint | Passport 9500ix | TLS Rear Fogs | 5k HID Fogs | 6k LED Running Lights | 8k Bi-Xenon | 6K LED Plate Lights | 6k Interior LED Swap | Borla ATAK | WK1 Borla Reso Swap | Matching eBrake Pedal | Trinity | Modified DS 93 Tune
SOLD 2007 Silver Jeep SRT8
Turbo Powered
Very impressive! Definitely took some time and effort to get that done!
---
Black 07 Jeep SRT8 - SRT8 Door Moldings - Eibach Springs - Borla S Catback - Stock 6.1L and Stock Transmission with Stage 6 Single 76MM Turbo Kit
10.94 @ 126.97 MPH - Seats Pulled w/ Race Gas
Next on the list: Paramount Transmission and Torque Converter
Lifetime Premium Member
Join Date: Mar 2012
Location: Westchester NY
Posts: 189
Thanks: 1
Thanked 6 Times in 6 Posts
laughing so much at the SRT8
JEEP SRT since 2006
Join Date: Mar 2006
Location: Inside the DC drone no fly zone
Posts: 1,280
Thanks: 331
Thanked 106 Times in 82 Posts
Quote: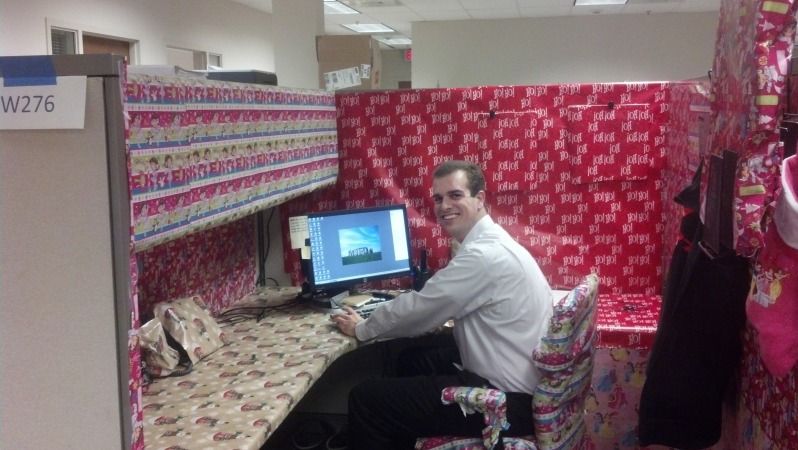 I sure as hell did sit down! this is what my desk looks like. I only unwrapped what I needed to work.
Wait, is that Jimmy Nutron sitting at your desk?
---
2012 GJC SRT/8 #666 of 3166 in the USA of 513 in Mineral Gray Ordered 6/7/11 Delivered 11/29/11 1/4 Mile@1k-13.134@104.79MPH@Cecil - Prev: 2006 WK1 Delivered March 2006