Major Contributing Member
Join Date: Jul 2008
Location: Tulsa, Ok
Posts: 1,672
Thanks: 24
Thanked 41 Times in 36 Posts
Quote:
Updated my work space today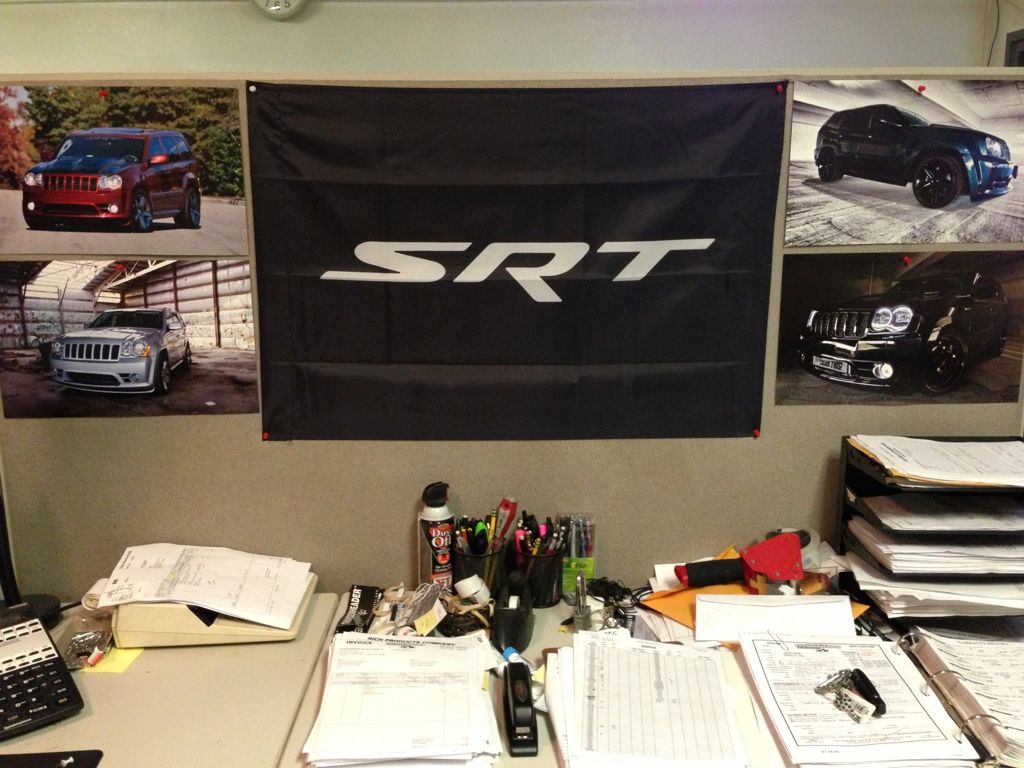 Quote:
Awwwwwwwwwwwwwwwwwww......one day im gunna make that work wall!
Your already there buddy, She edited the real picture so you wouldnt get a big head (pun intended). I found the real one for you bro.
---
R.I.P. RoKDoG
Chris
2007 GC SRT-8:Red Rock Crystal: CMR tune from Johan, FRI littleboy, Corsa Cat-back, Jet 180 t-stat, 4" Bwoody, Elite Catch Can, Debadged, 20% tint
---
Last edited by -Chris-; 11-09-2012 at

09:45 AM

.
Elite Contributing Member
Join Date: Nov 2007
Location: Pacheco, CA
Posts: 3,179
Thanks: 604
Thanked 578 Times in 371 Posts
HAHAHAHAHA!!!!!!!!!!!! Oh my god, thank you for the laugh this morning. That is hilarious!
---
2009 Jeep SRT8 Brilliant Black - Sold
2008 Jeep SRT8 Red Rock - Buy Back

2008 Jeep SRT8 Jet Black - Sold

2007 Harley Custom Nightster - THUNDERHEADER™ Exhaust / Power Commander
Major Contributing Member
Join Date: Jan 2012
Location: Ft. Gaines,GA/Eufaula,AL
Posts: 1,216
Thanks: 190
Thanked 302 Times in 220 Posts
ok, im applying for "Most Diverse Career Endeavors Award" and also the "Zero Free Time Because I Like Money Too Much" honorarium.....
Job #1........DAD!!!!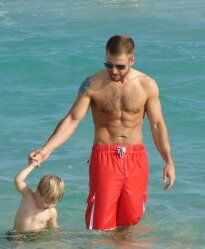 Former......Corporate Contract Negotiator

Current.......Director of Courts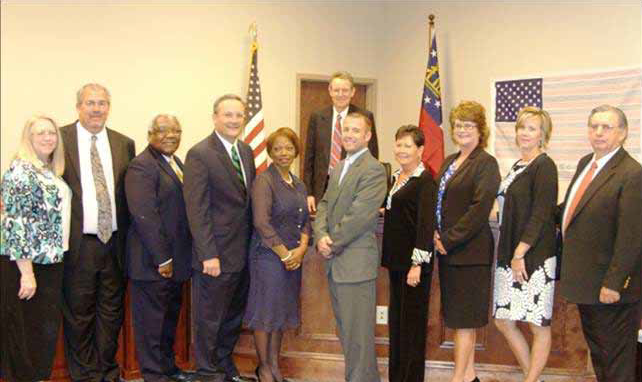 Other Job.....Stereo/Car Shop
(They say that a double din wont fit in the dash of a WK...They be WRONG!!!)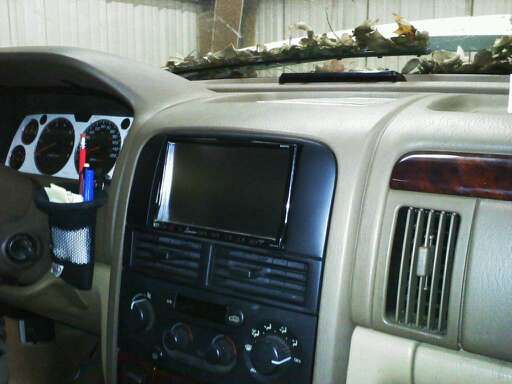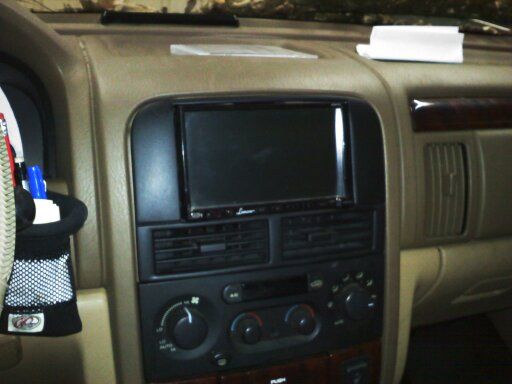 (Big bass systems are BIG business...)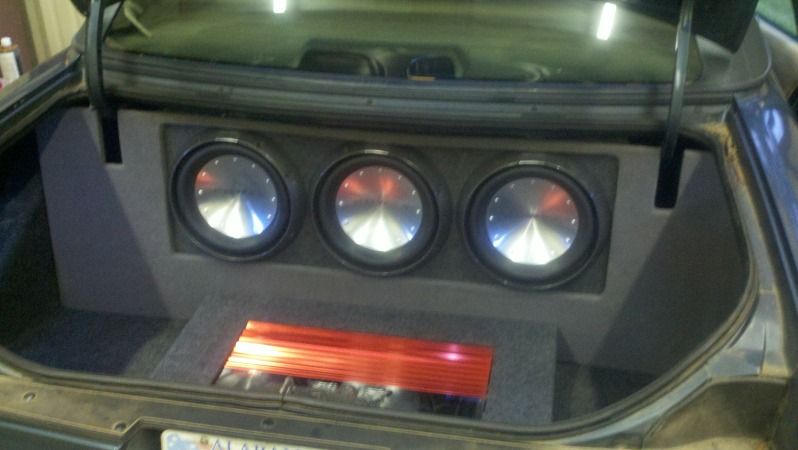 My OTHER other job....Paramedic/High Angle/Swift Water Rescue Instructor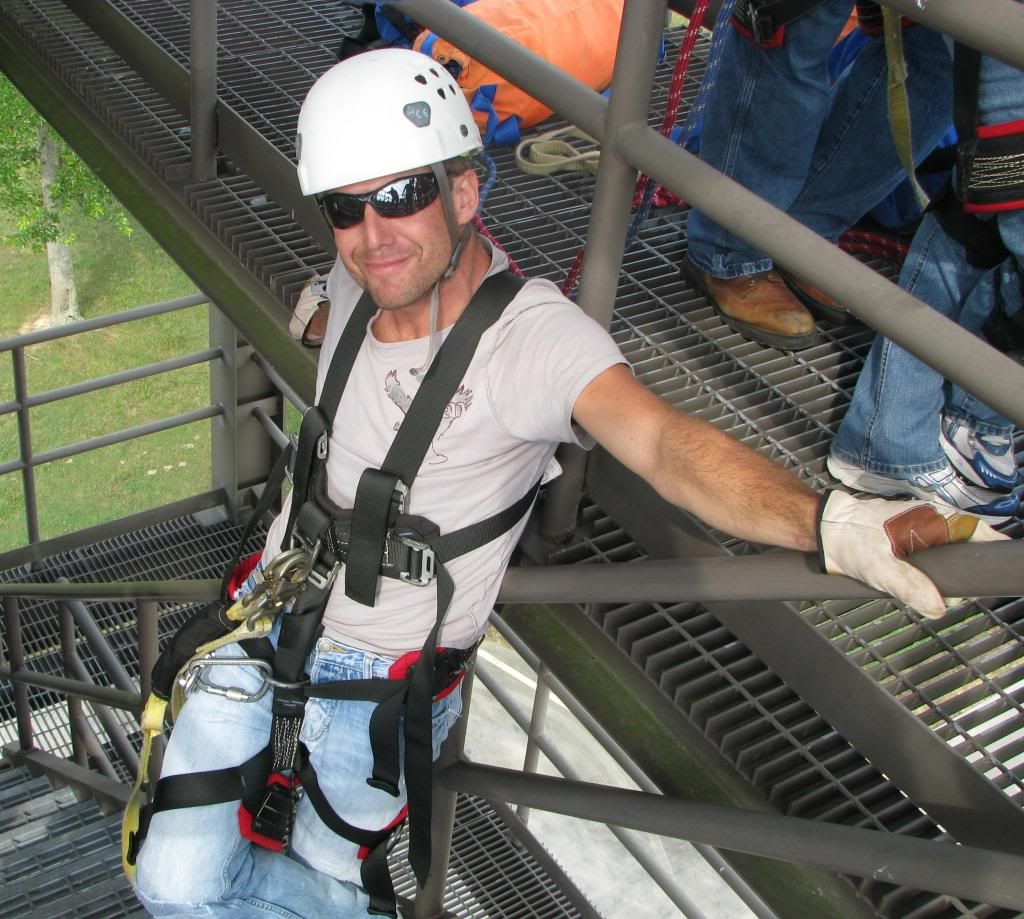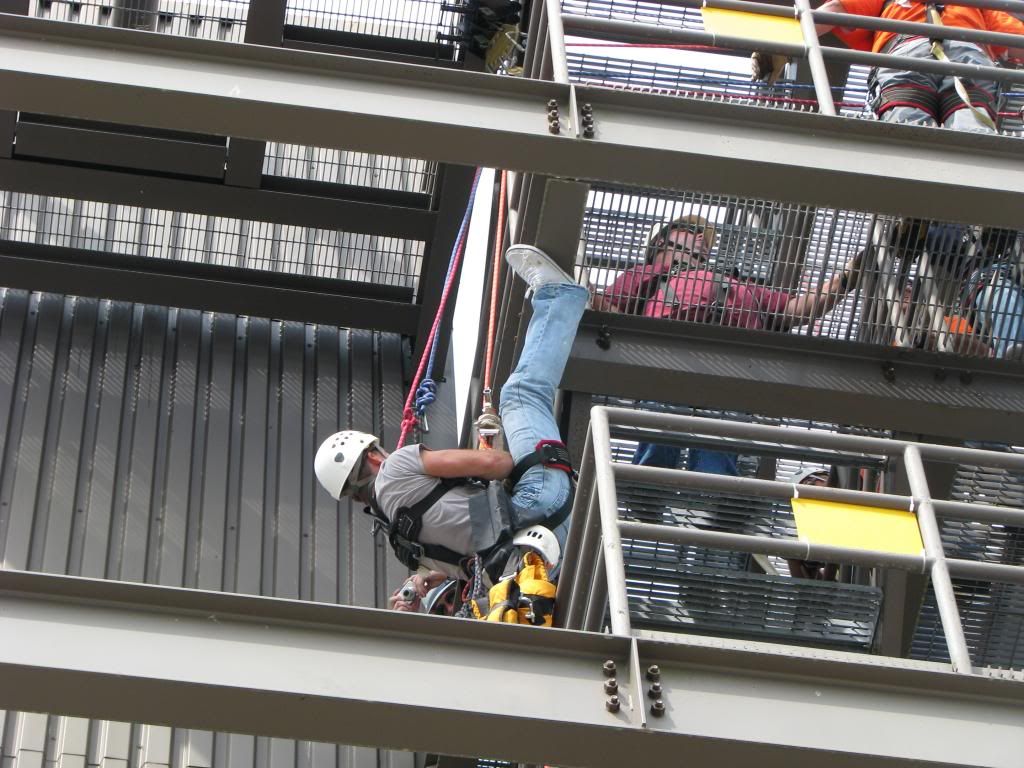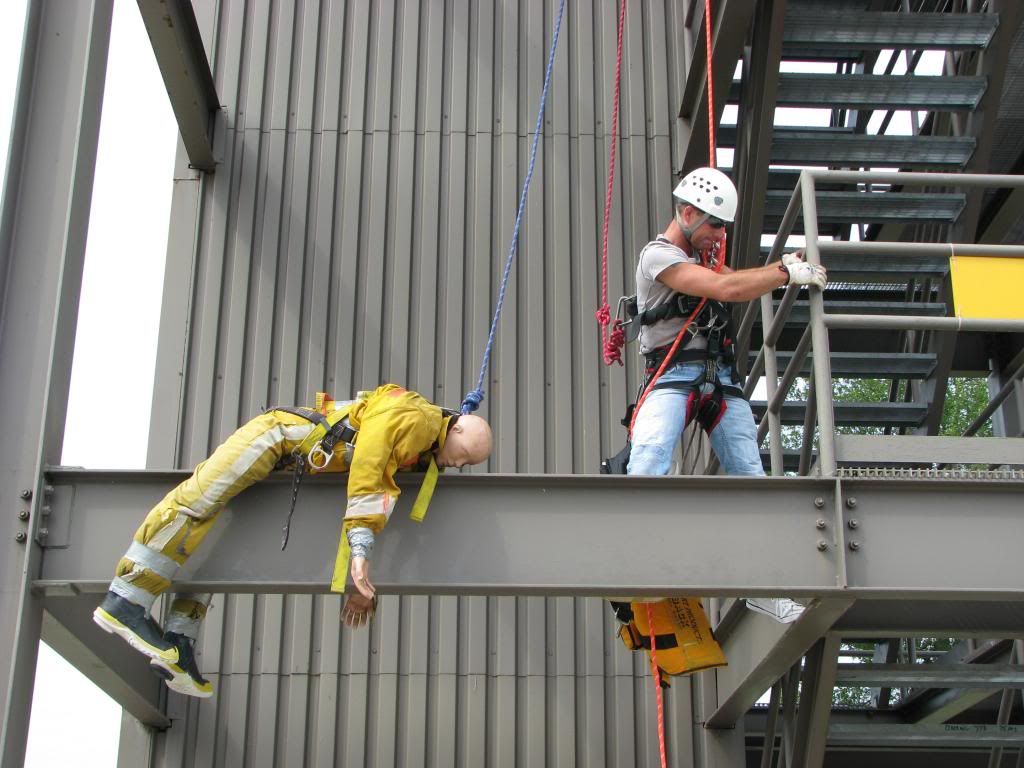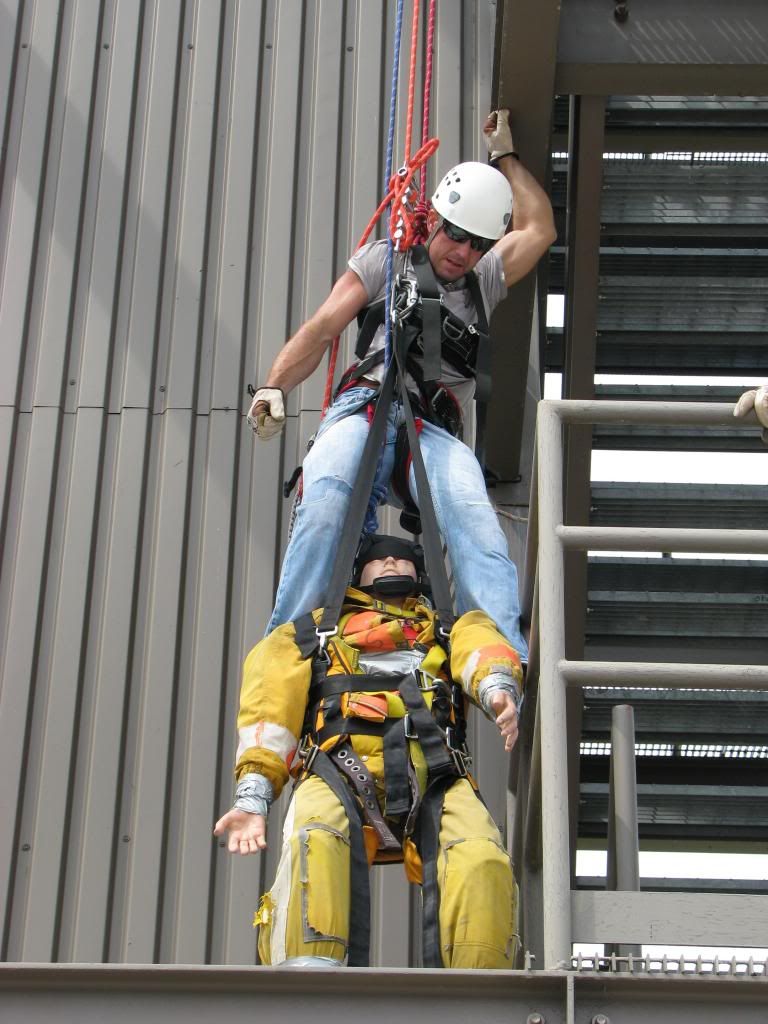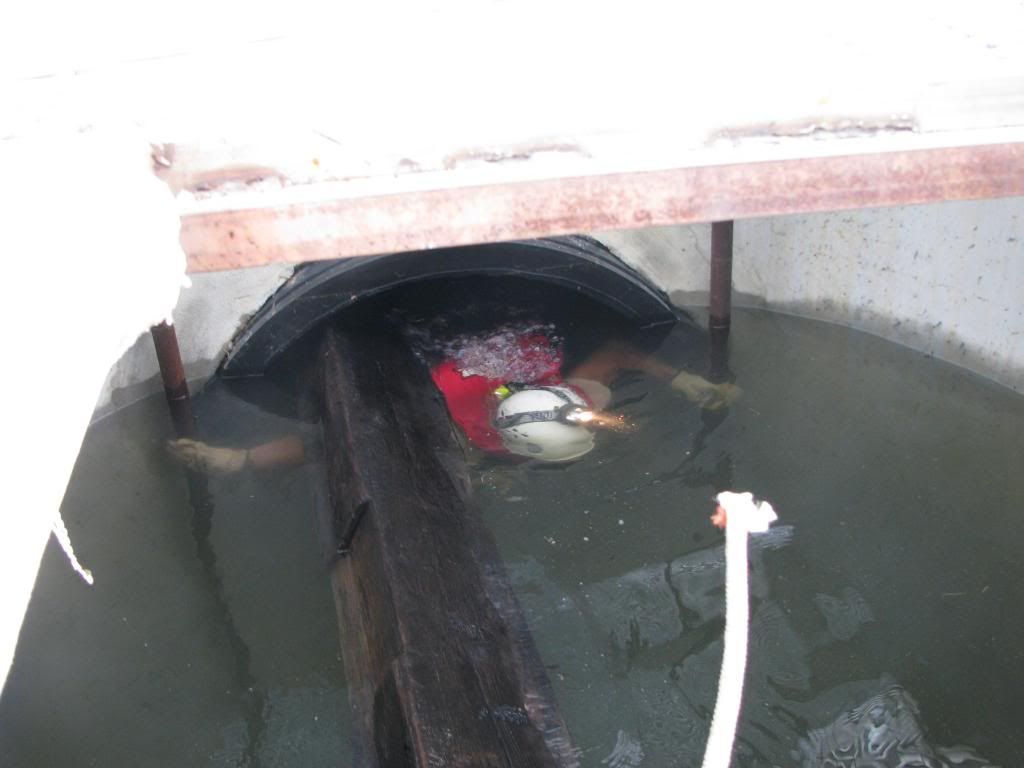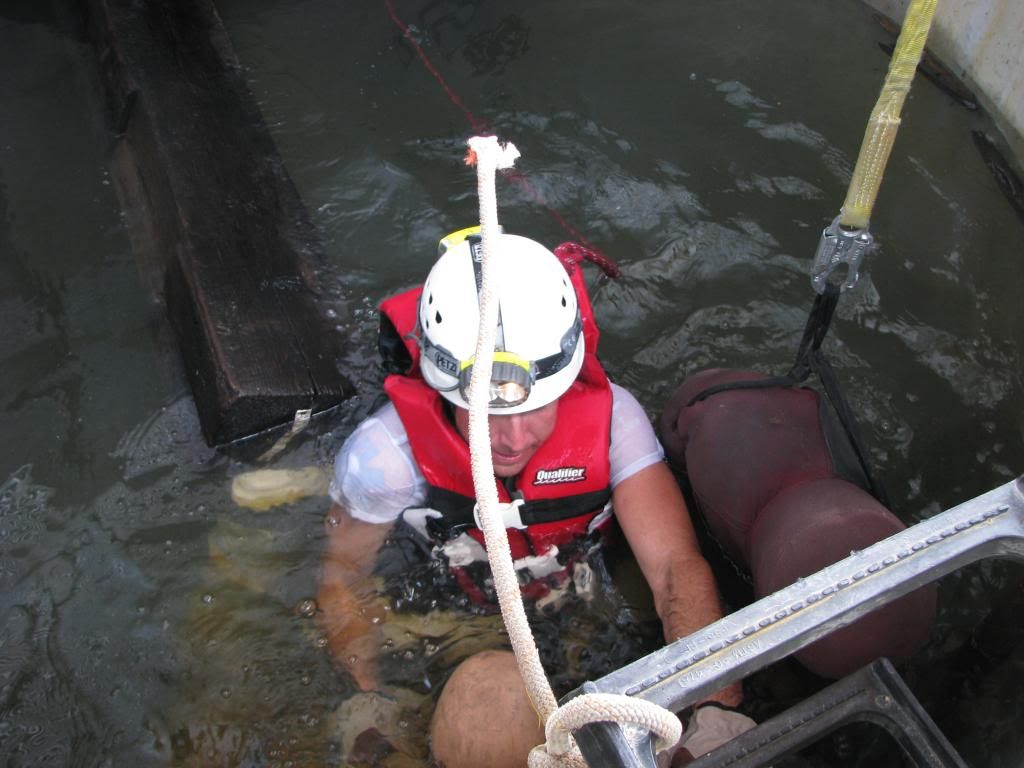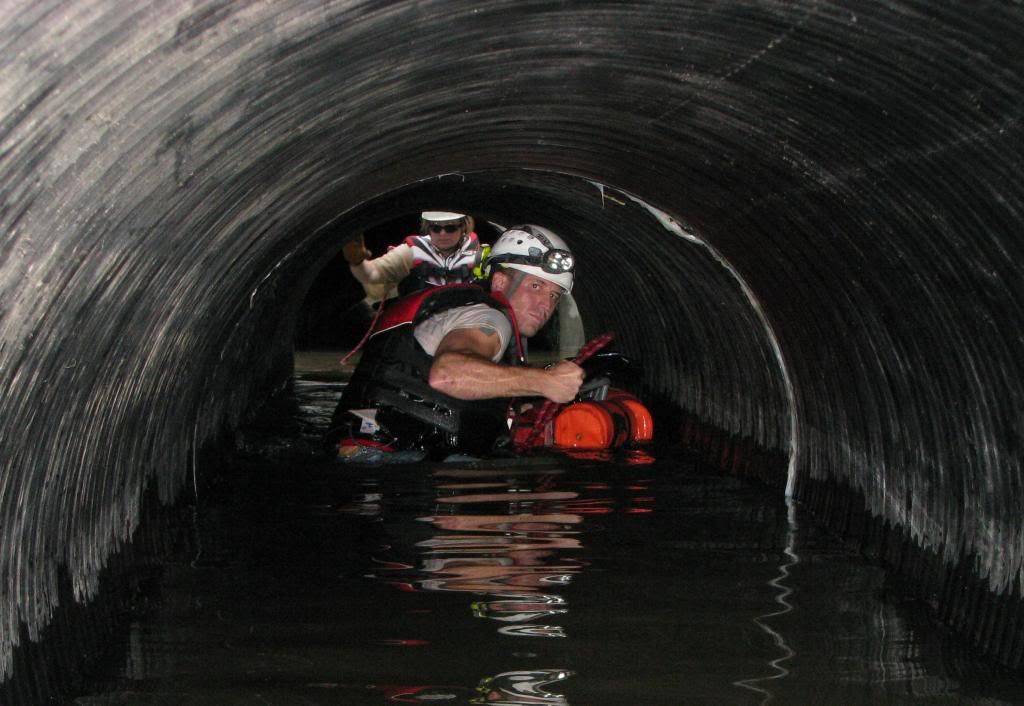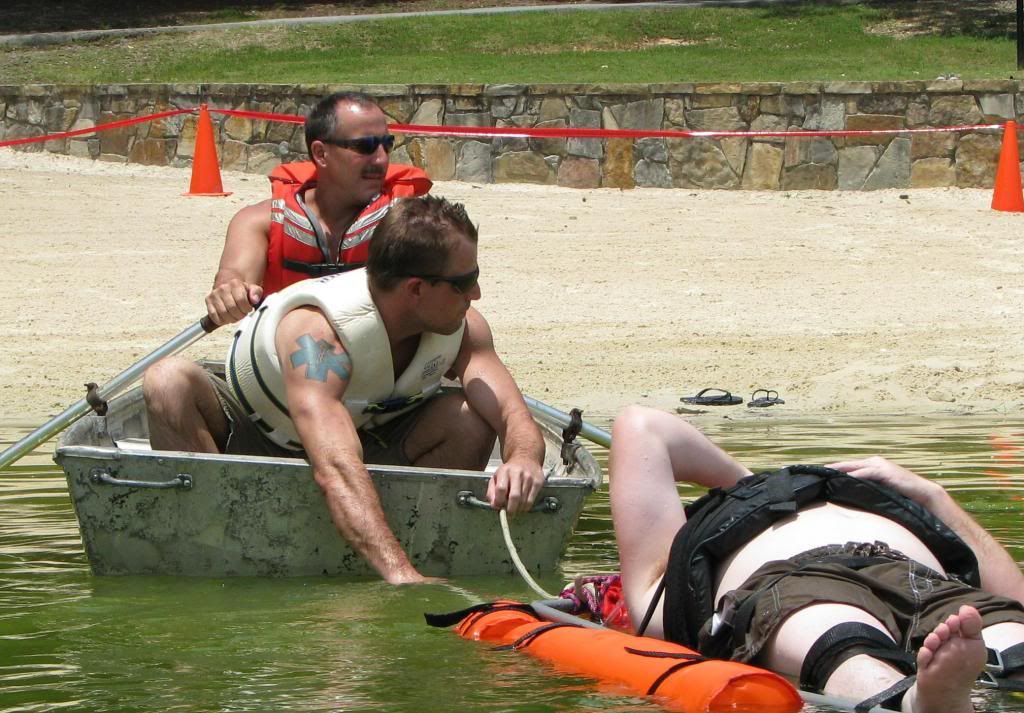 Oh yeah...did i mention that I used to be a fat guy???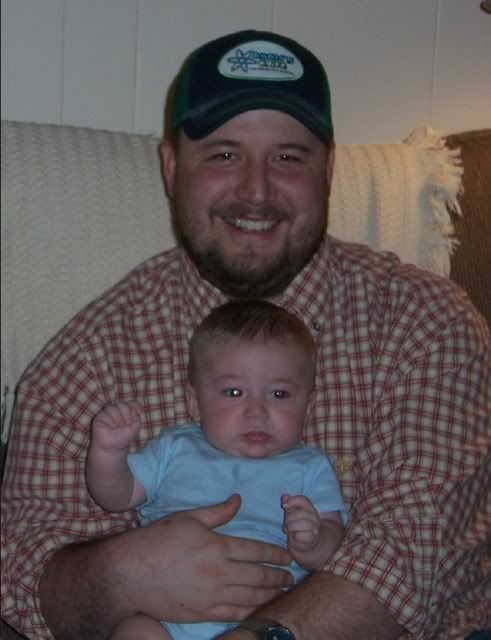 ---
***Charred***
2008 SRT8*Silver*CAI*Flowmaster*180 tstat*Catch Can*Comp Cams 273*8000k HIDs HI/LOW/FOG*all LED interior*Custom audio*ToonaTooned!!! Paramount Trans!!!
| | |
| --- | --- |
| The Following 3 Users Say Thank You to jptaylor2 For This Useful Post: | |
That'l Buff Out
Join Date: Apr 2010
Location: Utah
Posts: 1,557
Thanks: 107
Thanked 152 Times in 114 Posts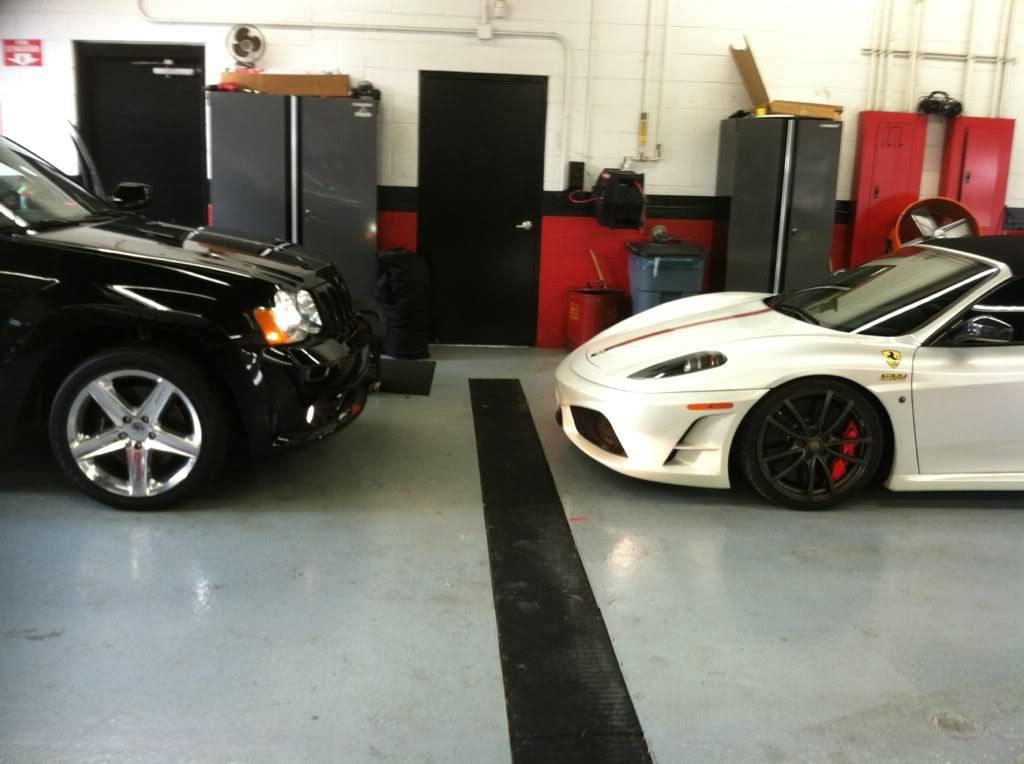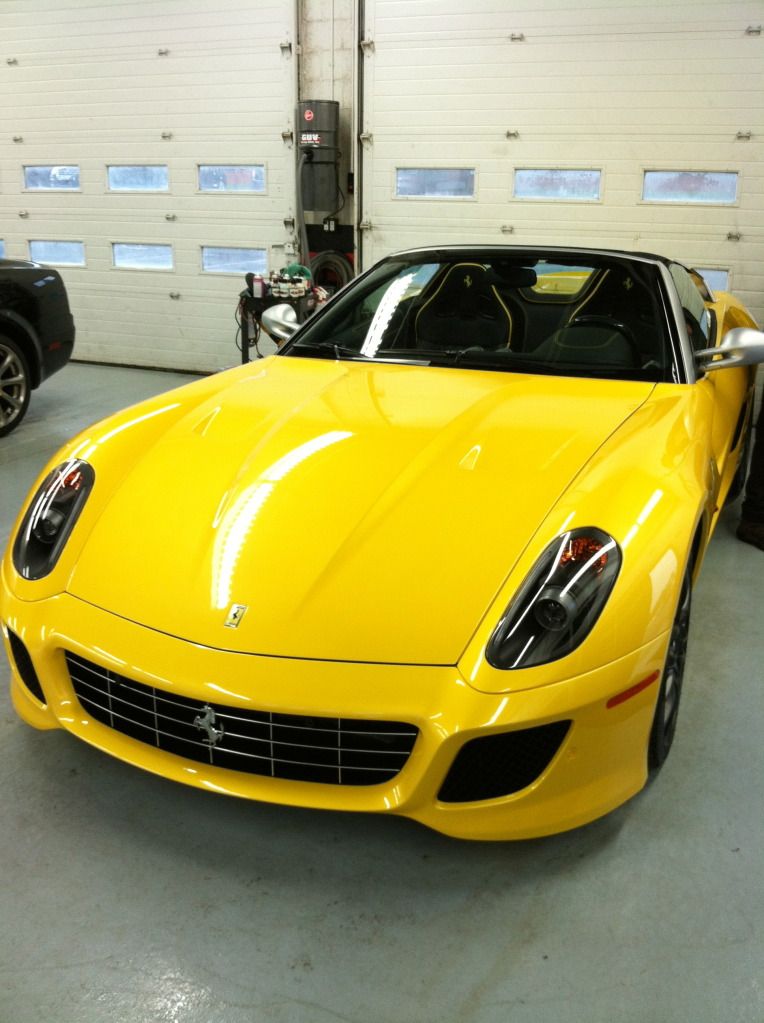 Work detail at our local Ferrari dealership, driving these around all days has become the norm. Sometimes gotta take a step back every once and a while and get a new look at it.
---
Supercars are designed to melt ice caps, kill the poor, poison the water table, destroy the ozone layer, decimate indigenous wildlife, recapture the Falkland Islands, and turn the entire third world into a huge, un-inhabitable desert. But, only after they've nicked all the oil.--Jeremy Clarkson
9 to 5 ain't for me.
Join Date: Dec 2011
Location: Columbus, GA
Posts: 591
Thanks: 77
Thanked 40 Times in 34 Posts
I'm on the far right. Not what I do every day but had to post a pic from Iraq anyway.
Sent from my iPhone using
Autoguide.com Free App
---
2012 WK2 SRT8: gloss black stock wheels on 305s / 5% tint all the way and 40% on the windshield / RM mid spring / black ops end links / Bwoody adjustable ball joints / SPC Lower Control Arm Camber Kit / BWoody Rear Adjustable Arm Kit / SW s-tube exhaust no cats no resonators / SW long tube headers / 274 comp cam / CNC ported heads / 90mm TB / LMI CAI / some BT stuff / 465rwhp
---
Last edited by MLBarrett; 11-11-2012 at

03:56 AM

.
Super Moderator
Join Date: Apr 2007
Location: NOLA
Posts: 3,751
Thanks: 426
Thanked 318 Times in 204 Posts
Not quite photos, but.....

(and not mine, either)
---
Five Door League...
---
Last edited by Muellge; 11-11-2012 at

06:27 AM

.
The Traveler
Join Date: Dec 2010
Location: Dallas, TX
Posts: 5,254
Thanks: 477
Thanked 676 Times in 522 Posts
Some pics from the other nights shift. I'm filling in for a tech that quit a couple weeks ago maintaining various USPS mail sorting machines for a DHL Global Mail.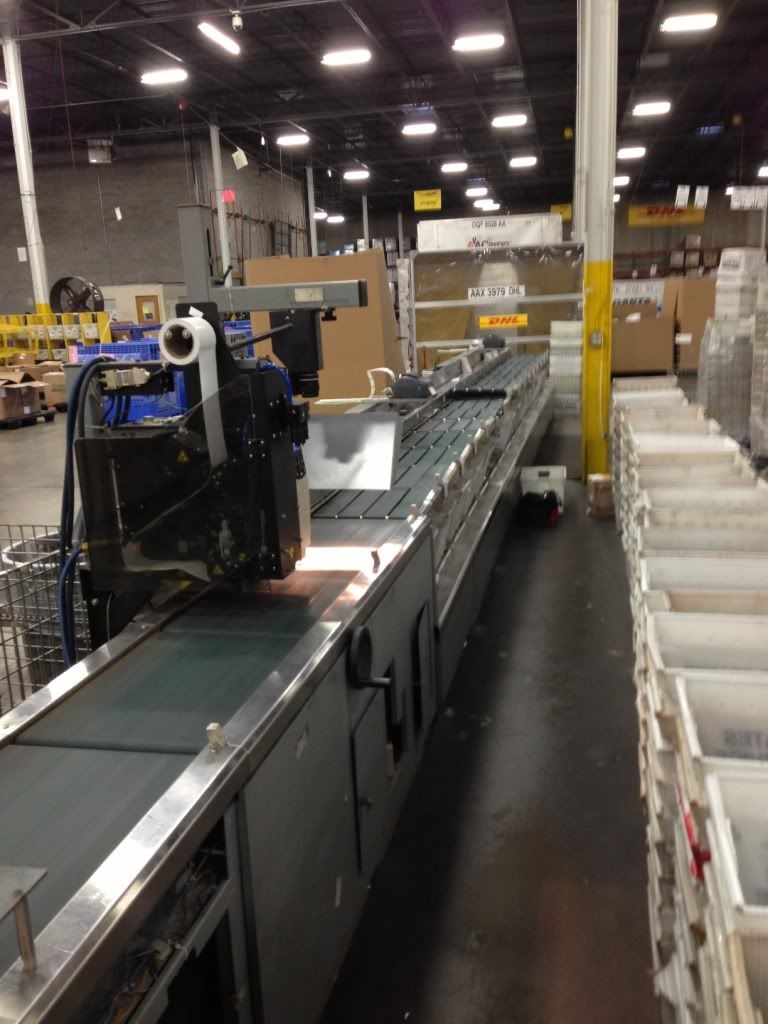 Had to pull a tray out to replace the bearings since they were worn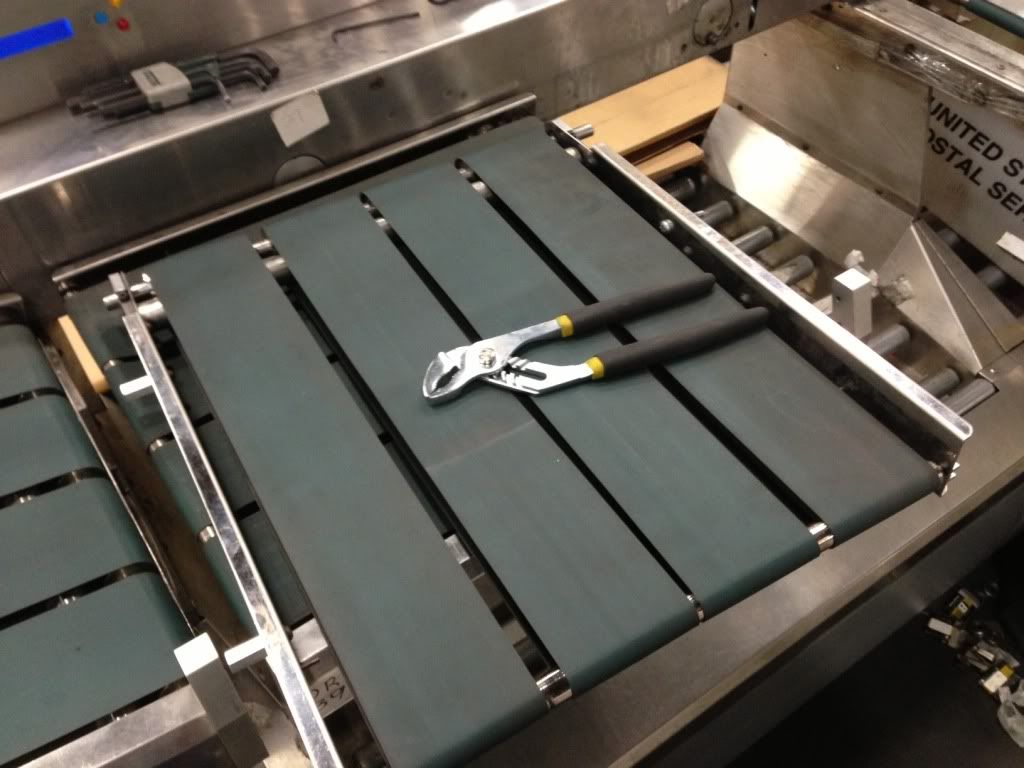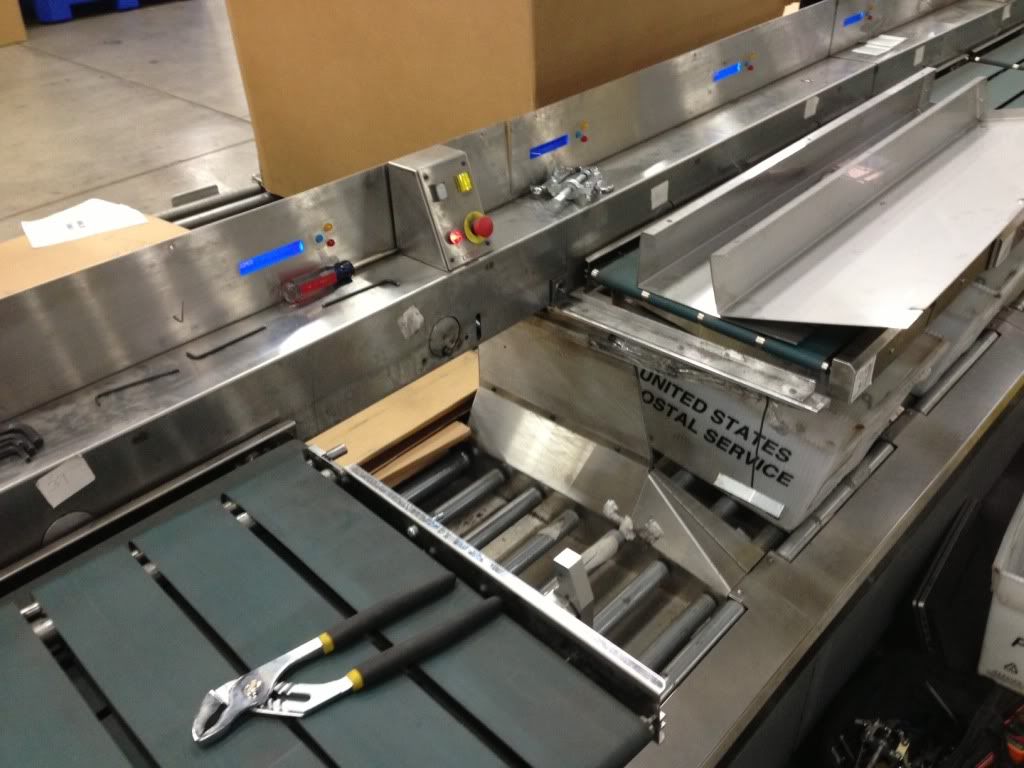 Then the thermal labeler needed a print head changed and realigned since the verifier wasn't reading the addresses to sort them properly. A pain in the ass to get everything aligned just right to get the labels to print.
---
Zac
2012 WK2 SRT8 Mineral Gray | BT Catch Can | BT Underhood Goodies | Painted Engine Bay | Bwoody CAI | Custom Washer Setup | Shaved Jeep/Color Matched Liftgate Brow| Chrome Delete | Debadge-ReBadged | 5% Tint All Around | 78% Windshield Tint | Passport 9500ix | TLS Rear Fogs | 5k HID Fogs | 6k LED Running Lights | 8k Bi-Xenon | 6K LED Plate Lights | 6k Interior LED Swap | Borla ATAK | WK1 Borla Reso Swap | Matching eBrake Pedal | Trinity | Modified DS 93 Tune
SOLD 2007 Silver Jeep SRT8
Senior Member
Join Date: May 2012
Posts: 106
Thanks: 15
Thanked 8 Times in 6 Posts
Im a locomotive engineer, this is what i was "driving" today (12700hp).
Here are pics of some of the sights:
Or lack of lol:
Sent from my iPhone using
Autoguide.com Free App
Elite Contributing Member
Join Date: Dec 2011
Location: Hometown Seattle/Currently: Who knows
Posts: 2,177
Thanks: 878
Thanked 991 Times in 635 Posts
This is a really cool thread. I'll post some pics later on this week.
---
Kris
2007 Silver
PERFORMANCE:
BOOOOSTED
Procharger, Paramount, PWR, BBK, American Racing, QTP, Corsa, Derale, Bwoody, QA1, Eibach, R1's, StopTech, Nitto
INTERIOR-EXTERIOR:
Beautiful inside and out. "Your Jeep is always so clean"
Lifetime Premium Member
Join Date: Mar 2011
Location: Calgary Canada
Posts: 3,836
Thanks: 1,175
Thanked 960 Times in 791 Posts
I'm a mechanical contractor, building the best homes in my area

Sent from my Transformer Prime TF201 using AutoGuide.Com Free App
---
11.79@113
2008 Jeep GCSRT8 Procharger D1 SHR Viking and FTI 3200 stall
R1 rotors and stop techs, reso-delete,
Electric exhaust cuts outs
Demonized and tuned by Datoona!!!!